Selfie OOTD – Outfit of the Day – atau apasih yang kamu pake hari ini? Adalah salah satu selfie yang paling sering diupload di Instagram. Tapi, pasti kalian semua pernah menghadapi situasi ini, sulit mendapatkan foto yang bagus dalam satu kali pengambilan gambar. Bahkan ada foto, yang ingin cepat-cepat dihapus setelah melihatnya. Apalagi ini bisa dilihat oleh seluruh dunia. So, you must want to make sure that you've got perfect picture. Artikel ini bisa membantu kamu!
Gunakan setting 'real-life' sebagai background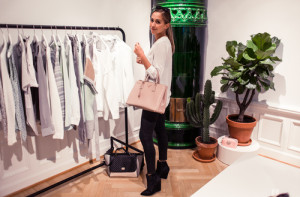 Orang lain senang mengintip, bagaimana hidup orang lain berjalan. Sambil mengambil gambar apa yang kamu pakai hari ini, tunjukkan sedikit bagaimana kegiatanmu dan gaya hidupmu.
Biarkan orang lain yang mengambil gambar dan coba pose yang berbeda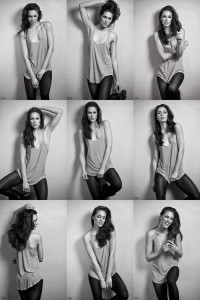 Cara sudut terbaikmu. Bahkan Tyra Banks tidak terlihat bagus untuk difoto dengan berbagai sudut, ada sudut tertentu yang membuatnya lebih baik dibandingkan sudut lain. Dalam berpose, lakukan secara alami dan buat dirimu nyaman, jangan berpose berlebih. Jangan foto OOTD dengan satu tangan lagi ya girls, atau menunjukkan muka bebekmu.
Padukan pakaianmu dengan cara yang berbeda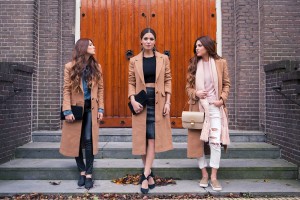 Memakai blazer yang sama, namun dengan cara yang berbeda. Orang-orang menyukainya! Anggaplah sebagai bagian mix-and-match dalam majalah, yang sering kamu lihat.
Coba ambil gambar dari atas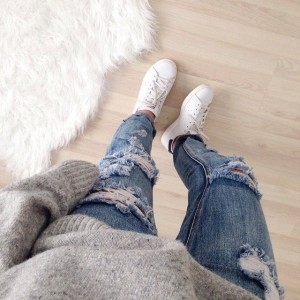 Ambilah gambar dari atas, jika kamu ingin menunjukkan apa yang kamu pakai di bawah misalnya jeans dan sepatu. Tahan kameranya dengan dagumu, dan coba pose berbeda dengan bagian tubuh bawah.