Ladies, setuju dong kalau our nails salah satu elemen penting yang dapat menunjang penampilan kita?
Atas dasar hal tersebut, pernah nyoba design black and white? Atau mungkin lebih kerap didengar monochrome? Memadukan warna hitam dan putih dan menciptakan kesempurnaan yang bisa kamu terapkan untuk acara apapun. Mulai dari jalan – jalan di taman, hangout di kafe, atau dinner bersama kekasih.
Berikut kami telah pilihakan (dengan susah payah, karena banyak sekali design yang awe-inspiring) 5 design yang dapat melengkapi penampilan kamu: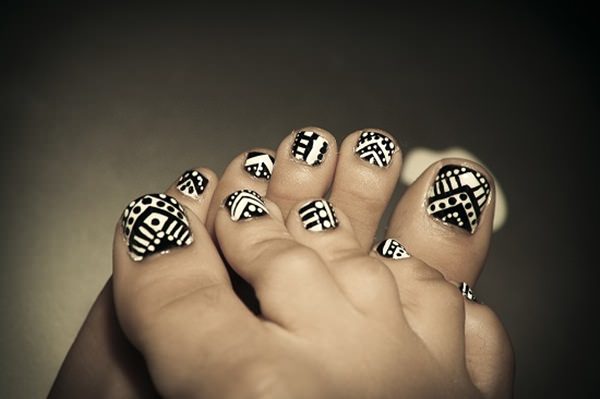 Motif Tribal sangat nge hits dan dapat mempercantik penampilan kita juga. Coba lihat contoh di atas. Mungkin terlihat sulit tapi jangan khawatir, karena sebenarnya membuatnya lebih mudah kok. It's just simple drawings with dots.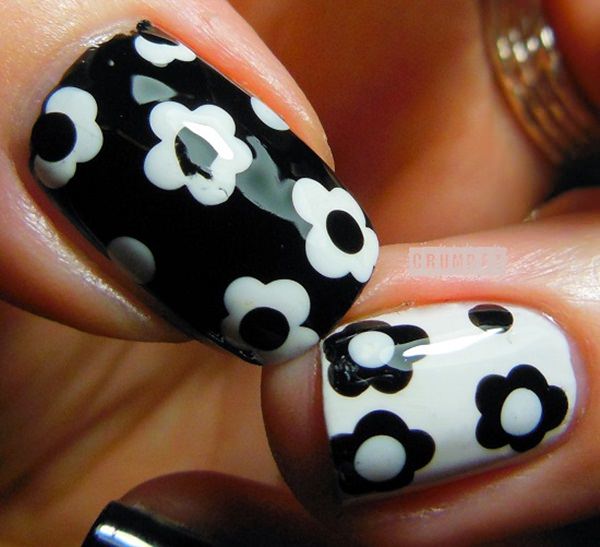 Design bentuk floral juga lagi in banget. Dengan contrast warna floral berbeda dari warna dasarnya, membuat design ini lebih menonjol daripada design lainnya.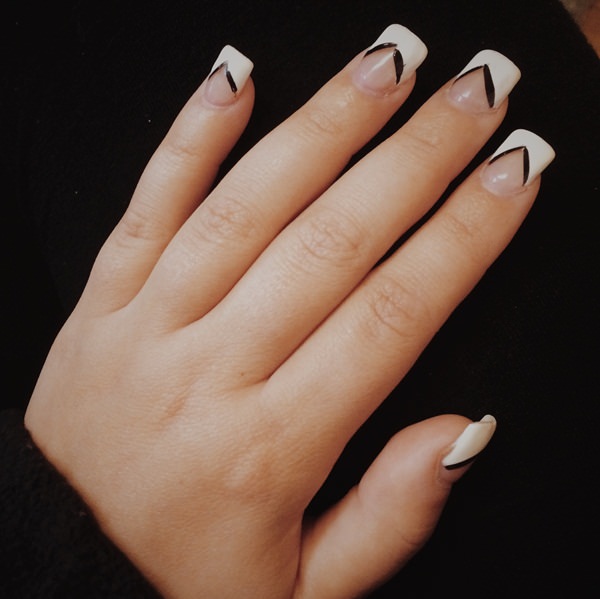 Terkadang bukan soal warna atau designnya, tapi bentuk. Square nails are fabulous. Apalagi jika dipadukan dengan warna hitam dan putih. Dengan meninggalkan beberapa bagian tidak diwarnai lalu membuat garis hitam dapat membuat kuku kamu lebih eye catching.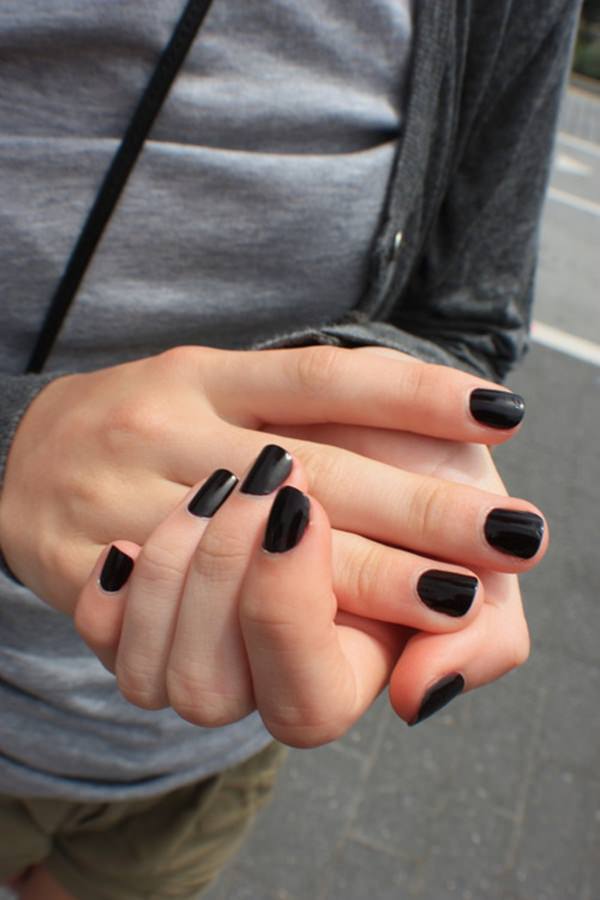 Ga punya banyak waktu tapi masih ingin membuat kuku kamu terlihat keren? Ga masalah. Ini tipsnya. Pilih satu warna, kami sendiri cenderung lari ke warna hitam ketika tidak punya banyak waktu. Alasi dengan warna dasar lalu tambahkan warna hitam. After all, black is the new black right?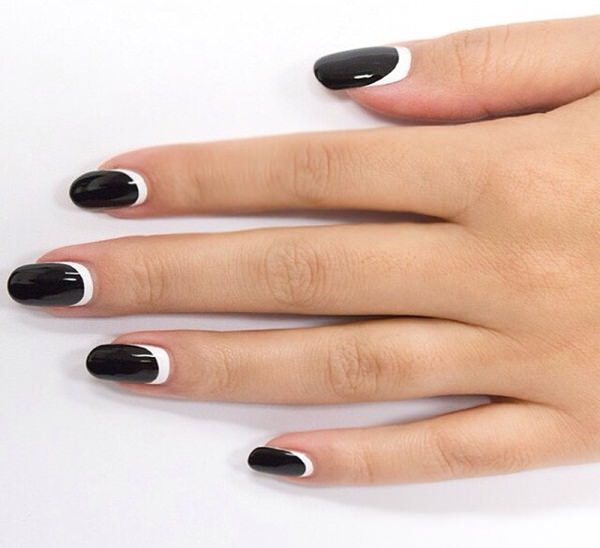 Sekarang, design ini mungkin sedikit lebih memerlukan perhatian kamu. Setelah menggunakan warna dasar, warnai kukumu dengan warna hitam seluruhnya. Lalu, perlahan tamabahkan garis putih di awal kuku kamu. Design ini cocok banget untuk dinner dan acara malam lainnya. Padukan dengan gaun hitam, you'd be everyone's attention.