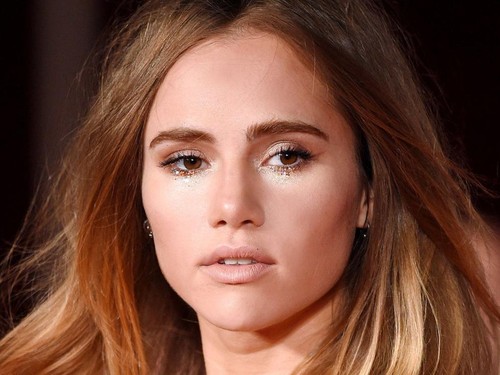 Fashionista pecinta makeup pasti sudah tahu tren makeup terkini, Efek Air Mata Glitter kini semakin populer dengan banyaknya selebriti hollywood papan atas yang menggunakan makeup seperti ini, makeup dengan efek mata drastis dengan pulasan diarea mata bagian bawah ini membuat penampilan semakin elegan dan dramatis.
Dikutip dari wolipop, Itu karena bubuk glitter dipakai di bawah mata sehingga menciptakan efek menangis. Makeup ini menjadi tren setelah Suki Waterhouse tampil berbeda dengan gaya riasan tersebut saat tampil di premier film terbarunya "Pride and Prejudice and Zombies" di London, Inggris, awal Februari ini.
Menurut Wendy, kunci dari riasan ini adalah menempatkan glitter secara asal. "Jangan terlalu presisi. Anda bisa melakukannya dengan warna glitter yang berbeda. Aplikasikan glitter di atas foundation menggunakan jari. Aku rasa ini akan menjadi tren makeup untuk musim panas," kata sang makeup artist.
Saat ini tren makeup ini semakin populer juga di Instagram, banyak selegram mengupload foto dengan bermakeup seperti ini, kesan dramatis semakin terlihat dan membuat penampilan semakin  menarik.