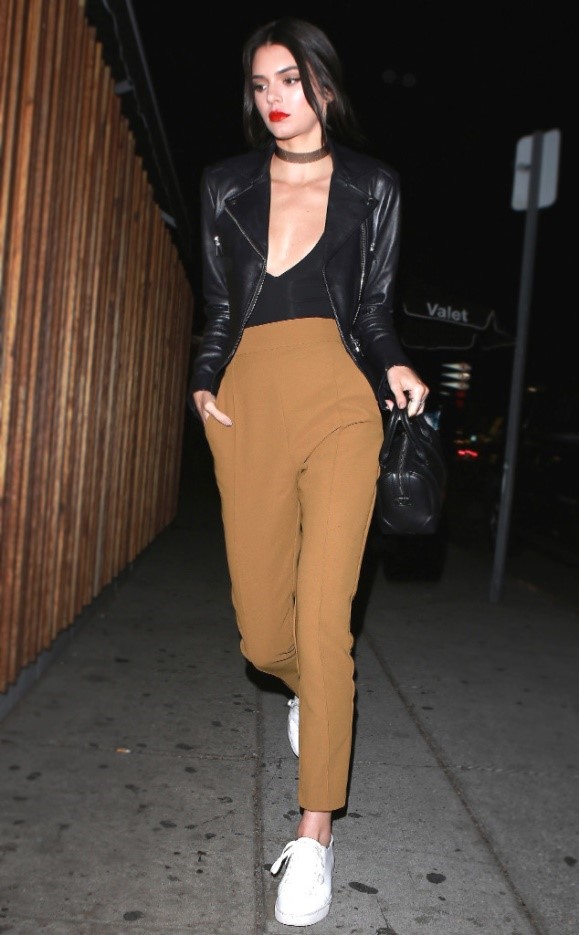 In case kamu belum menyadarinya, sneaker putih adalah sepatu andalan para it-girl. Mereka pilihan paling bagus kalau kamu ingin nyaman dan juga tetap tampil fashionable, seperti dicontohkan oleh Kendal Jenner. Pakai mereka dengan pakaian apapun dan kamu gak akan pernah salah, kecuali ketika mereka kotor.
Hampir segala hal untuk membuatnya tetap terlihat baru dapat kamu temui di rumahmu. Punya sikat gigi? Bagus, karena kamu buth itu. Kuteks warna putih? Yes, that too. Catat beberapa praktek yang mudah berikut ini, karena teman gak akan membiarkan temannya terlihat memakai sepatu putih yang, well lusuh.
Pull Out the Big Guns 
Mr. Clean Magic Eraser adalah teman baru kamu. Basahi, dan perlahan urab dan lihat bagaiamana kotorannya jatuh dari sepatu kamu. Gak punya dan butuh menghilangkan nodanya cepat? Ambil handuk dan cuka, lalu usap kembali untuk menghapus nodanya.
Jangan Lupa Untuk Menyikat
Punya sikat gigi extra? Untuk penampila putih bersih, beberapa alat ini bisa kamu temui di rumah kok. Basahi sikat dengan air hangat, tambahkan sabun dan sikat perlahan.
Laces Out
Terkadang, kamu melupakan talinya, tapi gak usah khawatir, ada cara ang mudah kok. Keluarkan mereka, rendam dalam air hangat, lalu keringkan. Ya semudah itu.
Lather, Rise & Repeat 
Punya masalah dengan noda oli? Pasti kamu tidak tahu kalau shampoo bisa mengangkat nodanya dengan mudah.  Just squirt some on a piece of paper towel and go to town. You're welcome.
Quick Tips
Mau dipakai hari ini? Ambil botol cat kuku berwarna putih dan "bersihkan" di area yang bermasalah.
Simpan!
Setelah selesai membersihkan, simpan dengan handuk. Karena jika mereka basah, menyimpannya dengan handuk atau tisu akan mempercepat periode pengeringan