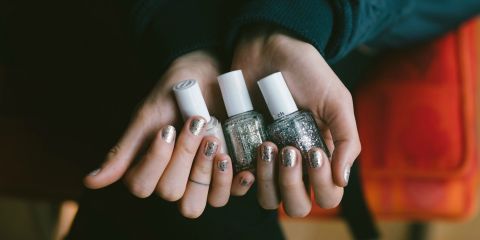 Kamu pastinya sudah pernah melihat glitter nails dong? Dan kamu pasti nya sudah pernah melihat glass nails dong? Tapi apakah kamu pernah melihat design kuku yang terlihat seperti pecahan kaca? Well, they're here!
The Wes Gordon Fall/Winter 2016 show di New York Fashion Week tidak hanya memamerkan pakaian – pakaian yang luar biasa, tetapi juga design kuku yang baru.
Desing ini terinspirasi oleh kalimat "Downtown romances and effortless elegance" yang berarti Romansa pusat kota dan elegan tanpa susah payah, dan dibuat dengan melapiskan beberapa warna cat untuk memberikan efek multidimensional.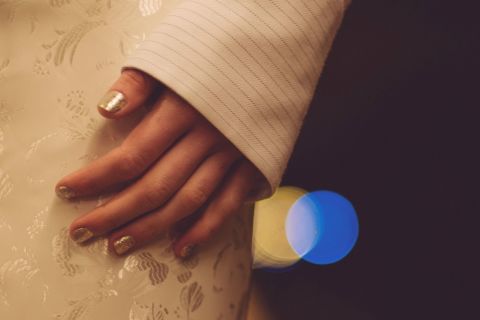 Gunakan warna dasar untuk menghaluskannya terlebih dahulu.
Tambahkan essie Sand Tropez ($8.49, Target.com), warna netral.
Lalu lapiskan dengan essie Hors D'oeuvres ($8.50, Beauty.com), kutek warna emas dengan glitter.
Lapiskan kembali dengan essie Set In Stones ($8.50, Ulta.com), kuterk warna silver dengan glitter.
Lalu selesaikan dengan essie Gel Setter Top Coat ($9.99, Target.com) untuk membuatnya tahan lama.