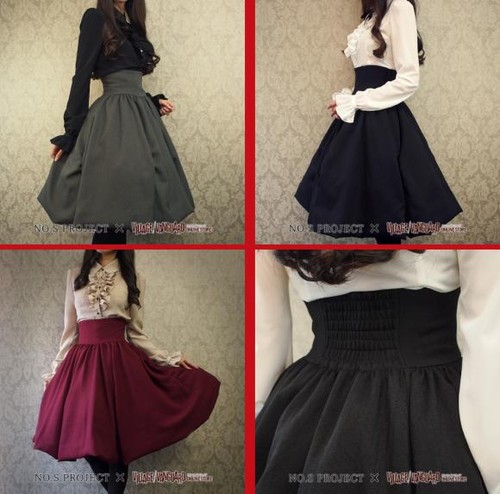 Village Vanguard yang biasa dikenal menjual buku dan marchandise bertema manga di jepang kini melebarkan bisnisnya ke produk fashion. Untuk pertama kalinya Village Vanguard mengeluarkan produk fashion, produk pertamanya adalah rok yang akan membuat penggunanya telihat lebih langsing dan tinggi.
Rok ini dinamai 'Intersection of the 2-D World and Destiny Skirts' yang terinspirasi dari tokoh manga, animasi dan video games ini didesain oleh sebuah ruma desain bernama No. S Projek, koleksi ini menjanjikan tampilan yang lebih langsing dan tinggi serupa dengan para karakter tersebut.
Rok ini terbuat dari bahan polyester dan terdapat semacam korset yang akan memberikan kesan langsing pada pemakainya. Rok ini cocok digunakan oleh semua bentuk tubuh. Village Vanguard menawarkan empat pilihan warna yaitu hitam, abu-abu, merah marundan coklat dengan harga sekitar 2 jutaan dan dijual eksklusif disitus Village Vanguard.