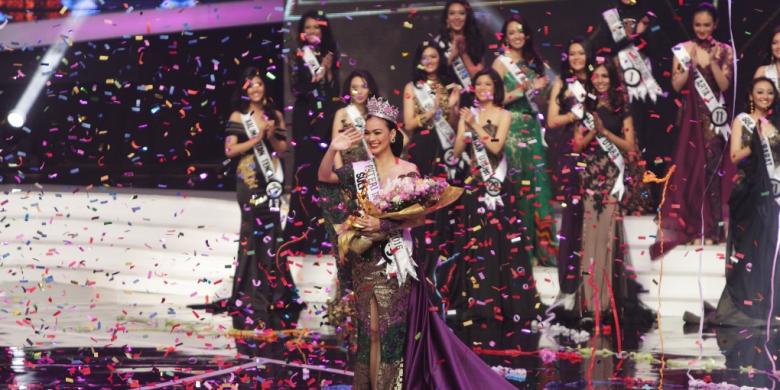 Kezia Roslin Cikita Warouw, Puteri asal Sulawesi Utara ini akhirnya terpilih menjadi Puteri Indonesia 2016 yang terpilih dalam ajang paling bergensi Grand Final Puteri Indonesia 2016 di Plenary Hall, Jakarta Convention Center, Jumat (19/02/16) malam.
Dengan terpilihnya Kezia menjadi Puteri Indonesia 2016 yang artinya Ia akan menjadi perwakilan Indonesia dalam kompetisi kecantikan paling bergensi didunia yaitu Miss Universe 2016.
Sementara pemenang runner up 1 adalah Puteri asal Lampung yaitu Felicia. Ia juga sekaligus terpilih sebagai Puteri Indonesia Lingkungan 2016. Untuk runner up 2 dan Puteri Indonesia Pariwisata 2016 adalah Intan A. dari Sumatera Barat.
Sebelumnya, para Finalis Puteri Indonesia 2016 menjalani banyak rangkaian acara mulai dari audisi disetiap provinsi hingga masa karantina di The Sultan Hotel and Residence, Jakarta, selama sepekan, tepatnya tanggal 12-19 Februari 2016.
Para Finalis disaring menjadi lima besar lalu menjadi tiga besar dan kemudian finalis yang menjadi tiga besar ini diberikan pertanyaan-pertanyaan untuk menguji kemampuan dan pengetahuannya oleh dewan juri yang terdiri dari para public figure, seperti aktris, aktor, atlet, dan komika, tersebut akhirnya memilih pemenang, runner up pertama, dan runner up kedua.