Mau kamu menyukai penyanyi kelahiran Kedah ini karena warna musiknya, atau caranya mengubah gaya tradisional menjadi modern, Yuna adalah bukti nyata dari kesuksesan. Sejak ditemukan dan signed with a US label in 2011, kepopulerannya terus bertambah seiring waktu. Yuna selain dikenal dari musikya, juga dari gayanya. Hijabnya memberikannya cirri khas tersendiri dan tentunya dengan twist modern yang ia berikan, penampilannya di setiap event semakin mengundang tanya. Siapa Yuna? Mari simak salah satu interviewnya.
Yunalis Zarai, 25, Musisi/Penulis Lagu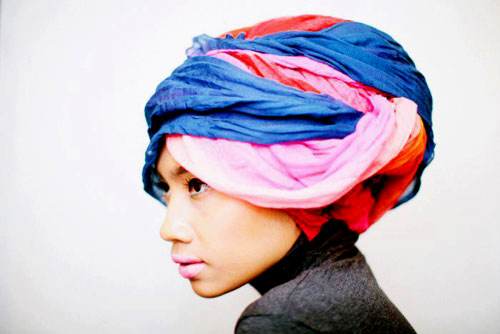 Siapa Style Icon kamu?
Saya sebenarnya ga punya, tapi saya selalu suka Agyness Deyn karena penampilannya yang funky dan androgynous
I will never be caught dead in …
Fur.
I suka berbelanja royal untuk …
Sepatu
Dan akan berhemat untuk …
aksesori! Makin murah makin baik!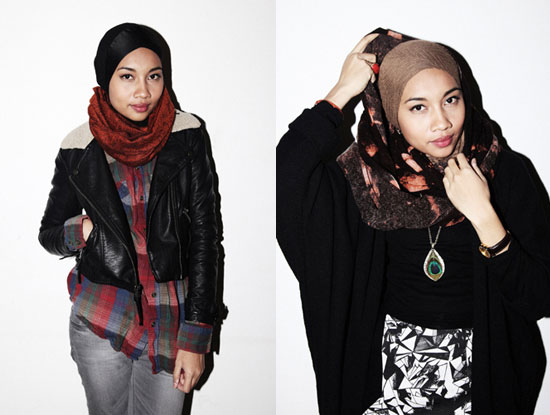 Describe your personal style in 3 words.
Nyaman, cerah, berlapis
Peraturan untuk personal style kamu?
Pilih pakaian yang buat kamu nyaman. Perlakukan mereka seperti kulit kedua.
Barang yang paling kamu sayangi?
My YSL arty ring. Satu – satunya barangku yang merupakan buatan designer. Emagn dari dulu pengen punya, dan ternyata aku dikadoin itu.
Kapan kamu paling bahagia?
Ketika menulis, misal menulis lagu.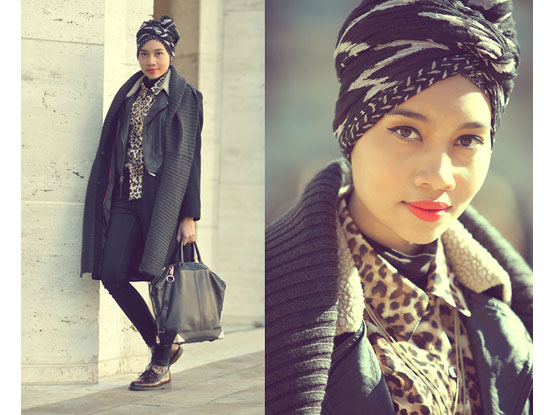 Wangi favorit kamu?
Coconut cream pie! It's all over my apartment!
Yay or Nay? Stilettos.
Aku lebih suka wedges!
I hate it when a man ….
Merokok!
I love it when a man …
Masak untuk aku.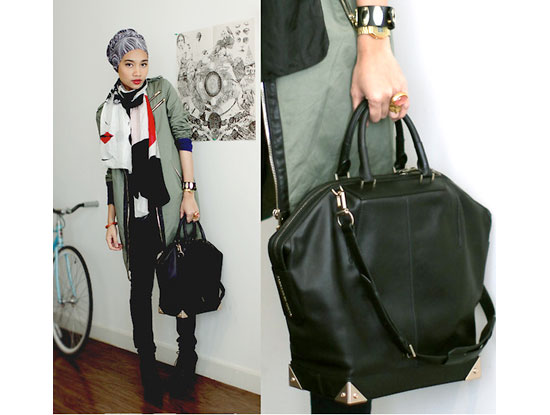 Apa yang sekarang lagi kamu dengerin?
Lana Del Rey, Washed Out, Gotye..
My idea of a perfect holiday is …
Tidak melakukan apapun. Berdiam di dalam rumah dan nonton film dan makan sereal Milo langsung dari box nya.
Apa yang ada di dalam tas kamu?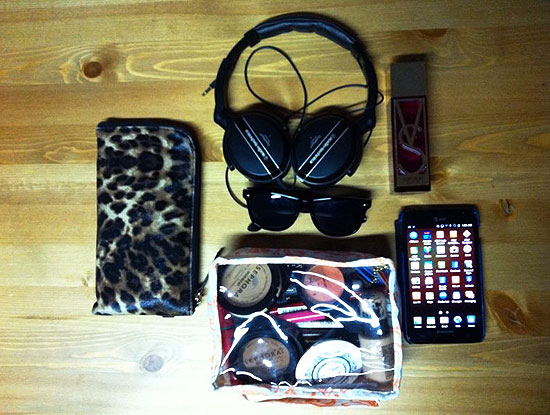 Mulai dari atas ke kanan: headphones, Victoria Secret fragrance, Samsung Galaxy Note, Makeup bag, Rayban Wayfarers