Satu hal lagi yang sedang ramai dibicarakan tahun ini adalah barang – barang tahun 80'an yang kembali terkenal lagi. Salah satunya adalah door-knocker earrings. Terlihat di acara fashion week di Paris, oleh Balenciaga (dimana mereka memasangkannya dengan celana sanggurdi) dan Celine, anting – anting tersebut terlihat seperti pasangan ideal dari penampilannya.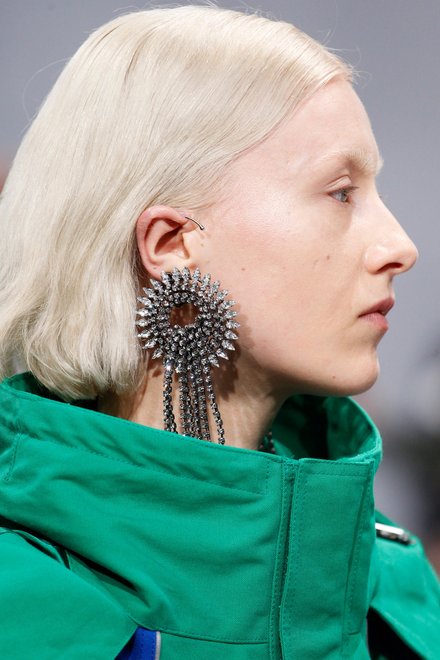 Di Demna Gvasalia, acara pertama , si designer menggabungkan  pakaian couture dengan streetwear, membuat penampilan baru seperti parka yang dipadukan dengan anting Kristal bak lampu gantung. Tetapi ini bukan penampilan biasa, Gvasalia hampir berukuran sama dengan kepalan tangan yang memerlukan bantuan agar menggantung. Pasangan anting tersebut juga dilengkapi dengan glitter, bahkan, pernah mendengar pepataha, "earrings as big as the Eiffel Tower? Well, that is what it is. Besi metal yang dibentuk dengan beberapa cetakan jari terlihat di acara Celine, juga butuh bantuan.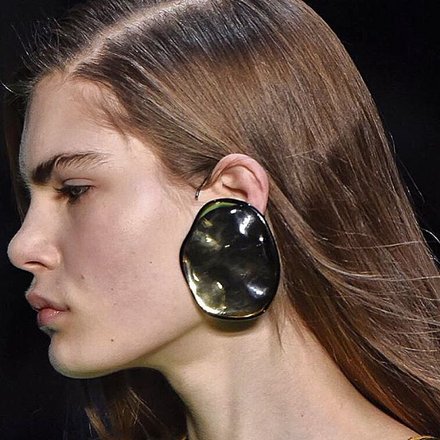 Pesannya: Everything's bigger in Paris.