Sepertinya Kendall tidak ingin tertinggal oleh adiknya. Baru – baru ini meluncurkan sebuah commercial yang dimana ia memperkenalkan lini makeupnya dengan produk eyeshadow yang bisa terlihat di tempat gelap.
That's right, it'll glow in the dark.
Dalam iklan tersebut ia juga mengatakan bahwa produk tersebut benar miliknya karena memiliki warna ungu, yang merupakan warna favoritnya dan juga tanda tangannya di kaca palette tersebut.
Palette eyeshadow tersebut dapat kamu beli tanggal 15 Maret di seluruh toko Sephora terdekat.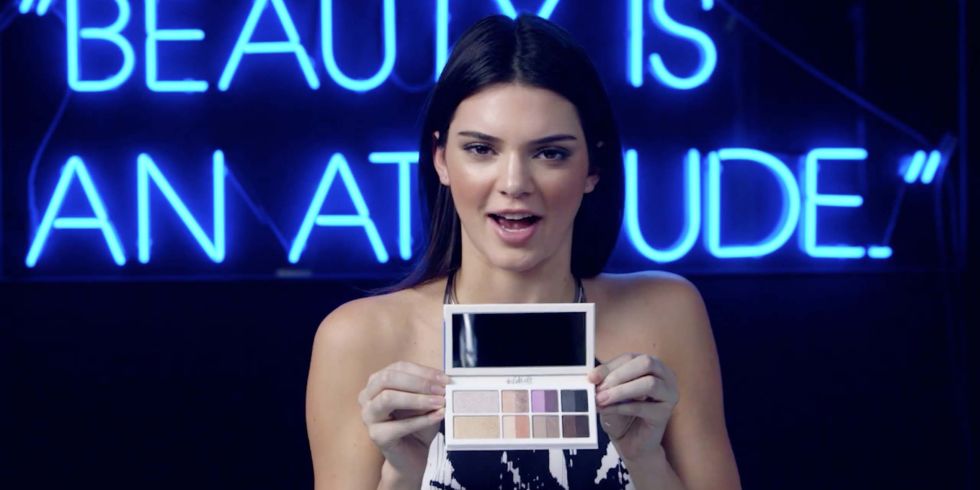 Baca juga Kabar Gembira: the Kardashians Meluncurkan Peralatan Untuk Contouring!