Buat kami, Jennifer Aniston is a fashion guru. Mungkin enggak untuk kebanyakan orang karena gayanya yang terlihat membosankan dan selalu main aman, but we disagree. Pembawaannya yang santai dan simple membuat kami percaya bahwa seharusnya ia mendapatkan penghargaan atas gayanya sendiri. She rock in t-shirts, jeans dan sneaker tapi juga seorang dewi ketika berjalan di karpet merah. Tapi yang paling penting, we love her because she tays true to herself. Ia tau apa yang bagus untuknya dan tidak terlalu mencoba untuk terlihat dominan atau berlebihan. She's real.
Jen does Denim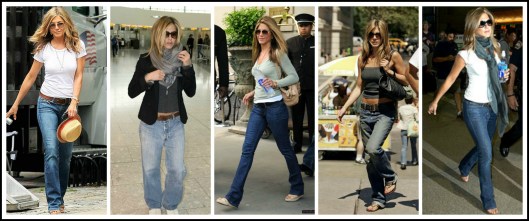 Jersey Dresses and Shorts

Cargos and Khakis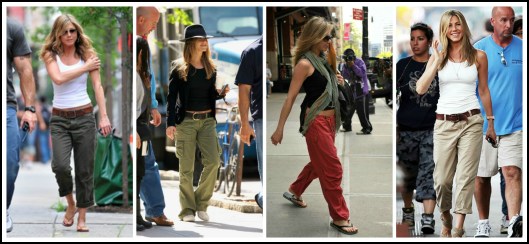 Black Tie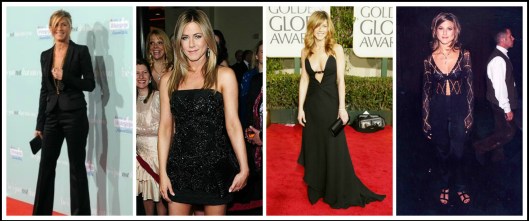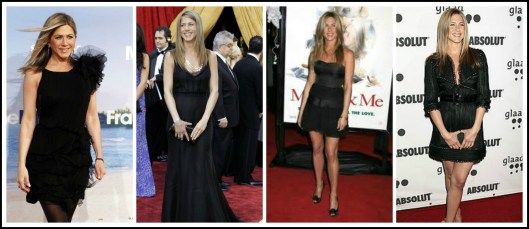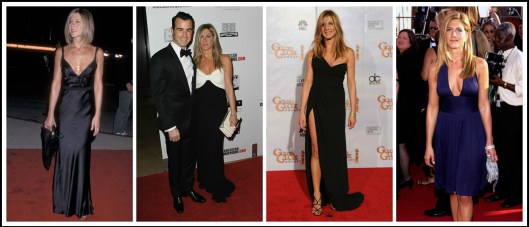 Pop of Red and Coral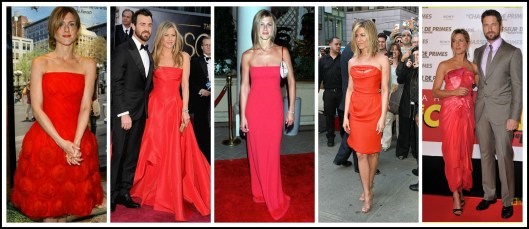 Silvers and Greys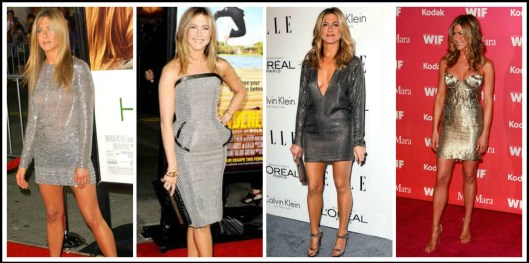 Blush and White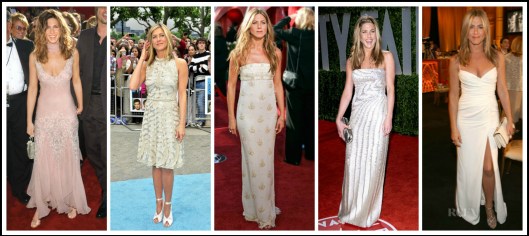 ****
Get Jen's Everyday Look
* Ga harus mahal.
*Temukan jeans yang pas buat kamu.
*Ikat pinggang warna coklat is a must!
* Miliki (setidaknya) 1 gaun santai.
* Jangan terlalu berlebihan, baik make up ataupun aksesoris.
* Dan terakhir, let your hair down