Pernahkah kalian sedang istirahat di kelas dan tiba – tiba terdengar bunyi gunting kuku datang dari belakang kelas? Dan ternyata setelah kamu lirik, teman kamu sedang menggunting kukunya di tempat umum.
Mungkin kita dapat mentolerir hal tersebut karena yang melakukannya adalah teman kita sendiri. Tetapi bagaimana jika si pelaku adalah orang yang tidak kita kenal? Masihkah kita memakluminya?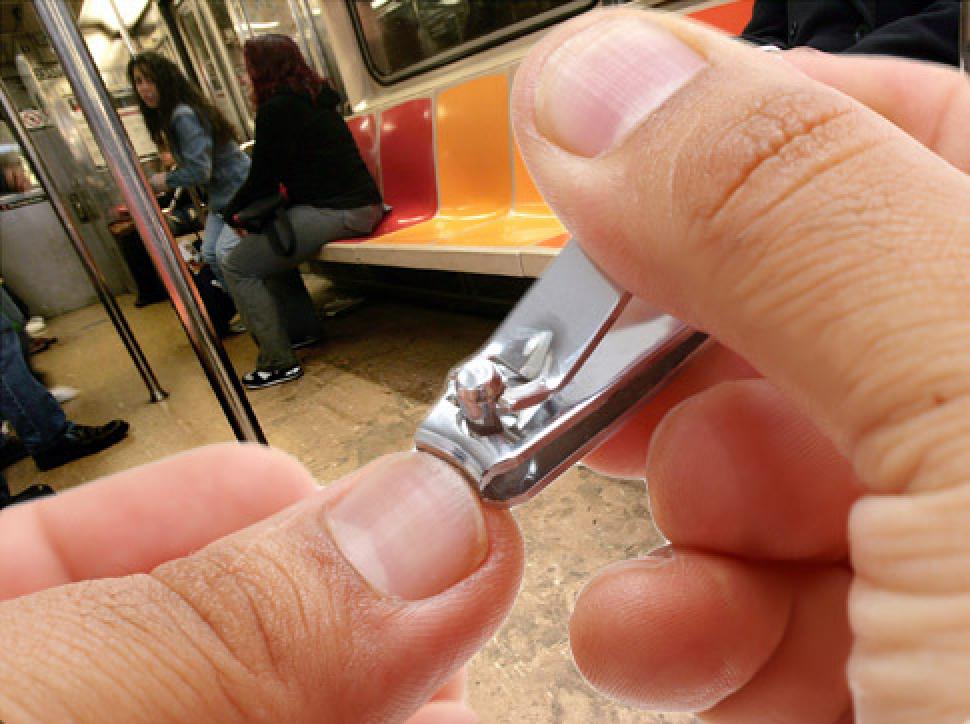 Karena ternyata, sama halnya seperti mengunyah dengan mulut terbuka, memotong kuku di tempat umum dianggap tidak sopan dan menyeleneh. Coba bayangkan jika kamu sedang menikmati makanan kamu di sebuah kafe ternama, tiba – tiba seorang perempuan di meja lain memotong kukunya di atas meja. Tentunya hal tersebut bukan bagian dari tata karma dong?
Memotong kuku dianggap sebagai bagian dari grooming untuk diri kita sendiri, oleh karena itu, tidak baik jika dilakukan di tempat umum.
But hey, if you think you're okay with that, then what the hell, right?