Bagi beauty enthusiast yang concern terhadap skincare rutin tentu sudah tahu salah satu produk skincare Soothing Gel. Gel multifungsi yang menjadi favorit. Mulai dari Aloe Vera Soothing Gel, Watermelon Soothing Gel, Bamboo Soothing Gel, dan varian soothing gel lain yang memiliki fungsi hampir sama.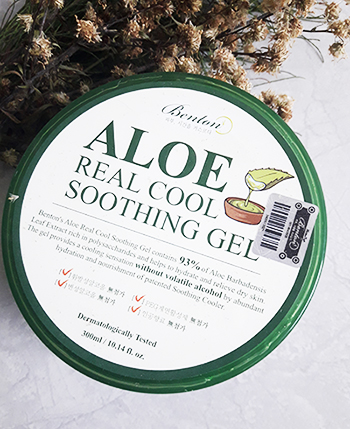 Soothing Gel sendiri memiliki fungsi paling utama adalah memenangkan kulit serta mengurangi kemerahan pada kulit karena faktor eksternal lingkungan. Selain itu masih banyak fungsi yang dimiliki oleh aloe gel ini.
Kebetulan kemarin saya mendapat kesempatan untuk mencoba soothing gel multifungsi ini dari brand BENTON. Setelah merilis produk Aloe Vera Line yang cocok digunakan untuk all type skin, benton kembali merilis aloe series terbaru, yairu Aloe Real Soothing Gel. Aloe Soothing gel adalah salah satu produk terbaik untuk semua jenis kulit.
PACKAGING
Sama seperti kebanyakan soothing gel lainnya, Benton Real Aloe Soothing Gel datang dengan kemasan jar berwarna hijau fresh dengan dilengkapi barrier untuk menjaga kehigenisan produk. Isinya 300 ml yang menurut saya besar dan lama dipakai. Keterangan dan informasi tertulis dalam bahasa inggris dan korea.
DESCRIPTION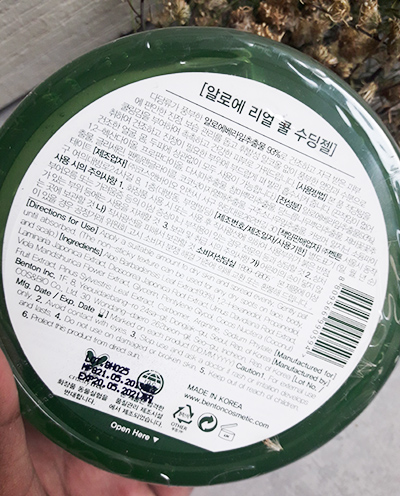 Benton's Aloe Real Cool Soothing Gel contains 93% of Aloe Barbadensis Leaf Extract rich in polysaccharides and helps to hydrate and relieve dry skin. The gel provides a cooling sensation without volatile alcohol by abundant hydration and nourishment of Soothing Cooler.
BENEFITS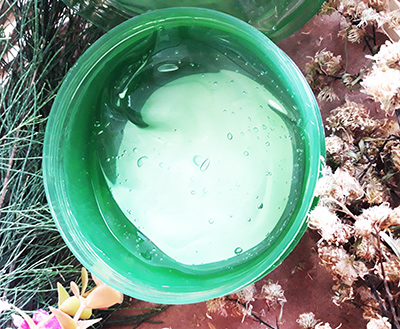 With 93% Aloe Barbadensis Leaf Extract, the soothing gel actively soothes and hydrates.
Naturally cools and soothes skin with 'Soothing Cooler', a patented compound of 5 botanical extracts.
Healthy recipe without artificial fragrance or volatile alcohol which are common in other soothing gels.
The non-sticky gel in a large volume can be applied anywhere without lumping: face, body, scalp , and hair.
The water-based gel is easily absorbed into thirsty and heated skin.
REVIEW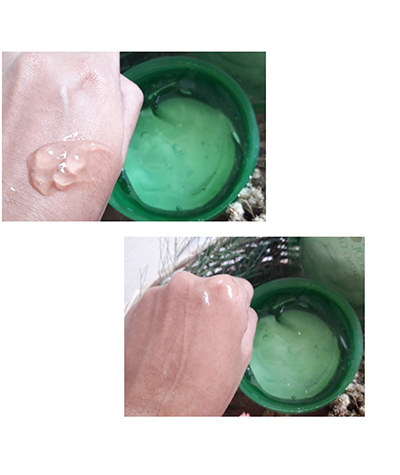 Pertama kali membuka jar soothing gel ini adalah tidak adanya aroma strong alcohol khas soothing gel seperti yang lain. No scent sama sekali, aroma kimia pun tidak ada sama sekali.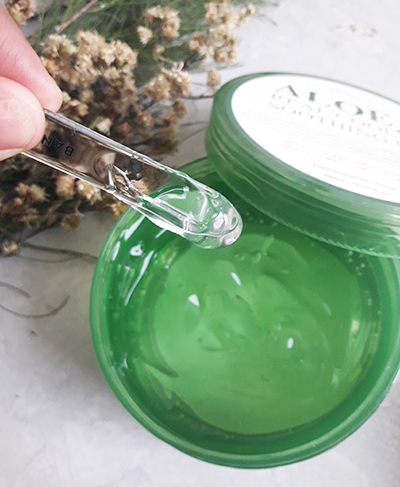 Tekstur gelnya transparan tidak terlalu thick dan terasa sensasi dingin ketika dipegang.
Aloe Vera Soothing gel ini fungsi utamanya adalah untuk soothing dan hydrating untuk kulit. Teksturenya Saya menggunakannya ke seluruh wajah sebagai masker. First Impression dari produk ini adalah secara cepat dapat mengurangi iritasi kulit. Selain itu sensasi clekat-clekit sama sekali tidak ada setelah diaplikasikan pada wajah. Sensasi soothing dan cooling langsung terasa.
Overall, Aloe Soothing gel ini sangat recommended untuk yang mencari produk untuk menghidrasi kulit serta mengurangi kemerahan pada kulit akibat iritasi ringan.
Product price: IDR 100.000
Benton Aloe Real Cool Soothing Gel
Average rating:
1 reviews
Mar 17, 2020
Repurchase?:
No, masih mau coba aloe vera gel lain
Saya penggemar produk Benton! Seperti produk Benton lain, aloe vera gel ini nggak bau menyengat alkohol. Bagus buat kulit yang sensi sama alkohol atau bau kimia. Tapi kelemahan utamanya tuh masa pakainya sebentar banget, cuma 6 bulan huhuhu.. Ya emang semua produk benton lain juga cuma 6 bulan sih masa pakainya 🙁 Buat performa sih bagi saya oke ya, tapi kurang melembabkan di kulit kalo buat saya. Soalnya kulit saya kan kayak gurun sahara. Kalo buat pemilik kulit normal, saya rasa produk ini bakalan oke banget.
Packaging Rating

Product Rating

Price Rating

Summary

Repurchase? Maybe