Hai… semua balik lagi nih sama aku kali ini aku ingin share ke kalian pengalaman aku memakai produk jepang yang satu ini.
Kemasan nya menurut aku seperti facial wash biasanya dengan nama nya di depan dan di bold U_N_O di bagian depan kemasan terdapat tulisan seperti dibawah ini :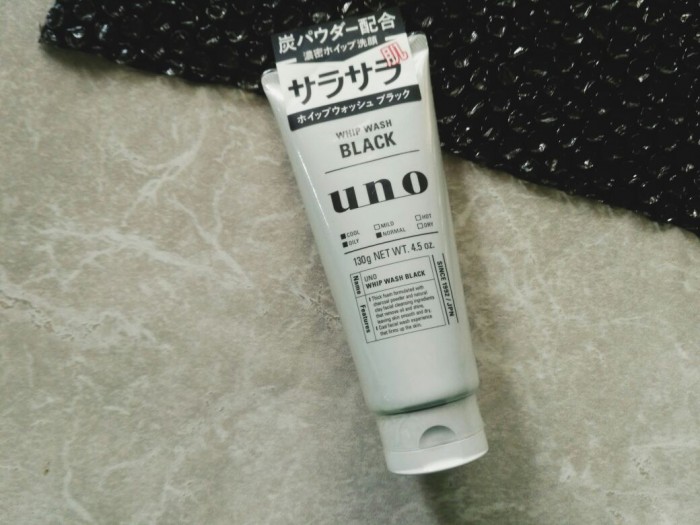 Terdapat tulisan features dengan isi nya :
• Thick foam formulated with charcoal Powder and natural clay facial cleansing ingredients that remove oil and shine, leaving skin smooth and dry.
• Cool facial wash experience that firms up the skin
.
Di atas udah kelihatan sedikit penjelasan tentang facial foam ini yap, foam ini texturenya nya kental dengan warna abu-abu dan di tambah wangi nya yang mint segar, dapat mengurangi minyak dan kilap di wajah, dan meninggalkan kesan lembut dan kering di wajah. Sensasinya saat di aplikasikan terasa banget cooling efek nya dingin dan meninggalkan kesan ketarik di wajah..
.
Untuk bagian gambar belakang produk nya seperti ini dengan bahasa Jepang semua nya.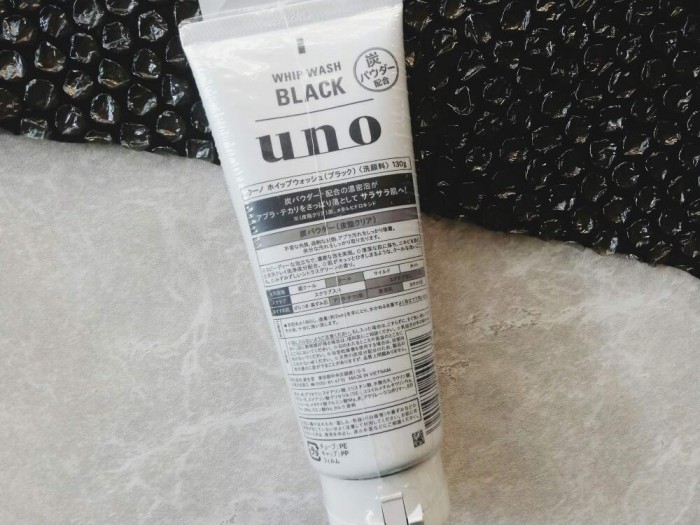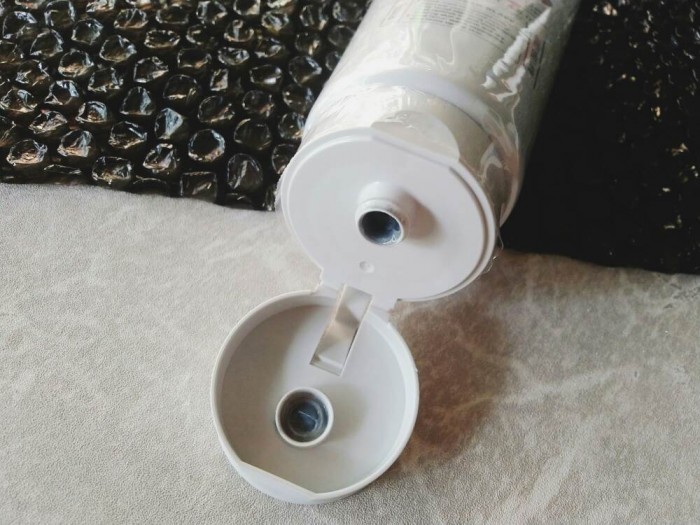 Untuk daya cleansing atau membersihkan Eyeliner dan Liptint nya kalian bisa lihat di bagian gambar berikut ini :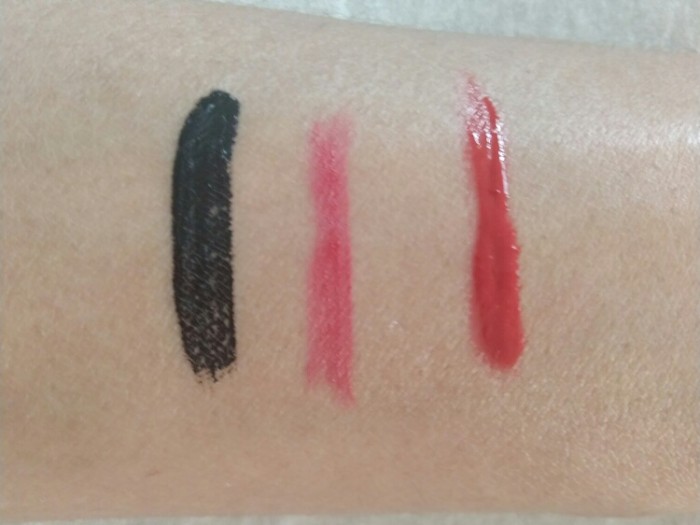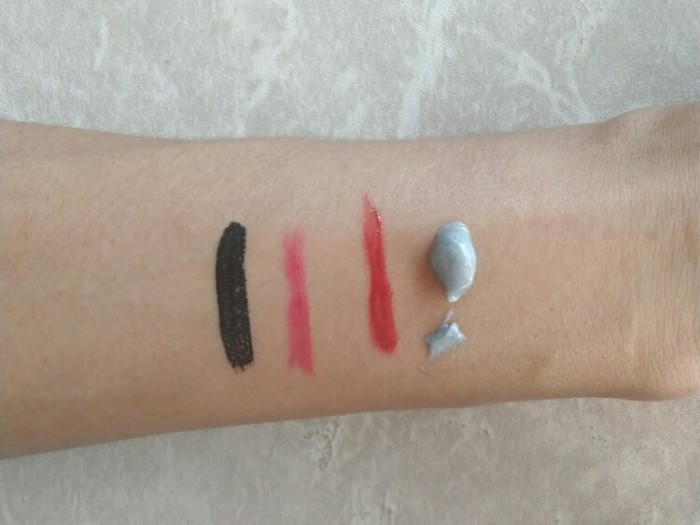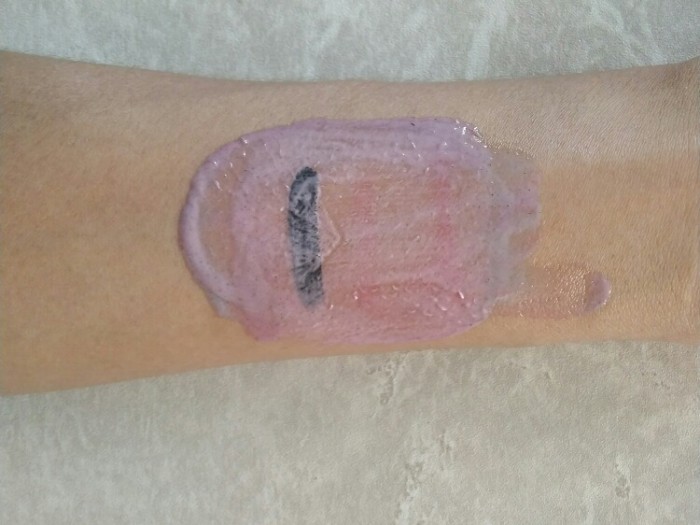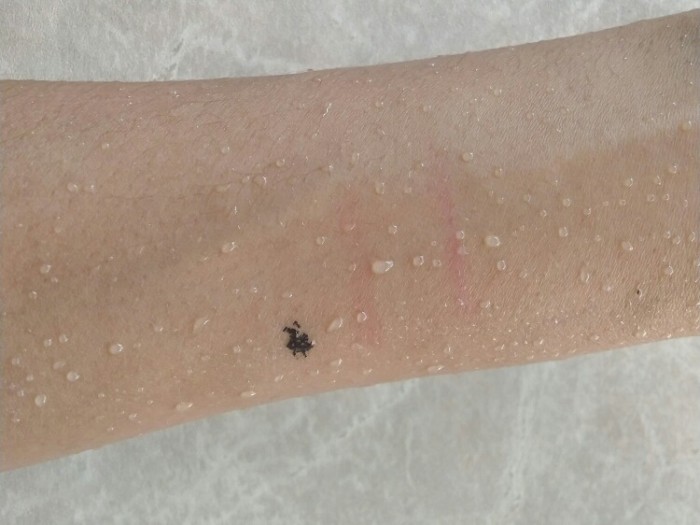 Dan emang kesan pertama saat aku pakai produk ini :
• Texturenya agak sedikit padat
• Wanginya terasa mint banget
• Cooling efek
• Menghilangkan minyak di wajah
• Wajah menjadi terasa kesat atau kering
• Wajah menjadi terlihat bersih
Yang aku kurang suka dari produk ini :
• Membuat kulit wajah aku ketarik dan kering banget memang seperti klaim nya, akan tetapi meskipun kulit aku oily ini kurang bagus jika memakai produk seperti ini malah akan bisa membuat kulit wajah aku semakin oily parah untuk itu aku masih mendingan memakai produk yang pH nya seimbang atau cleansing yang berbentuk gel lebih enjoy pemakaiannya.
Sekain untuk review aku kali ini tunggu review produk aku yang lain selanjutnya Yah… Bye..
Product price: IDR 75.000
Tampil Cantik
Average rating:
0 reviews
Packaging Rating

Product Rating

Price Rating