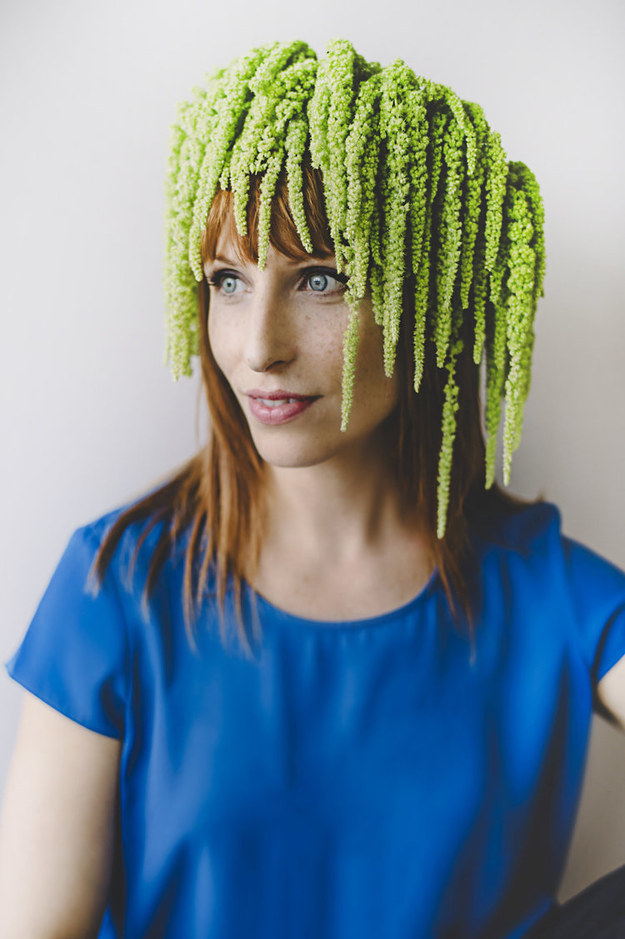 Meet Susan McLeary, wanita berumur 41 tahun ini adalah seorang pecinta tanaman dan seorang designer yang tinggal di Ann Arbor, Michigan.
McLeary mulai measuki bisnis tanaman ketika salah satu temannya memint bantuannya mengenai dekorasi untuk pernikahannya. "Ketika aku mulai bekerja dengan bunga, aku tahu apa yang harus aku lakukan"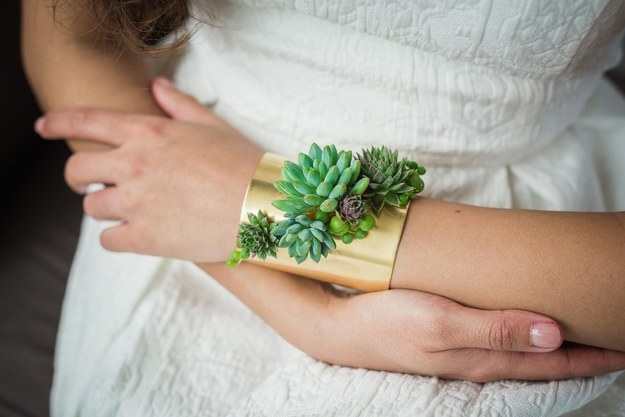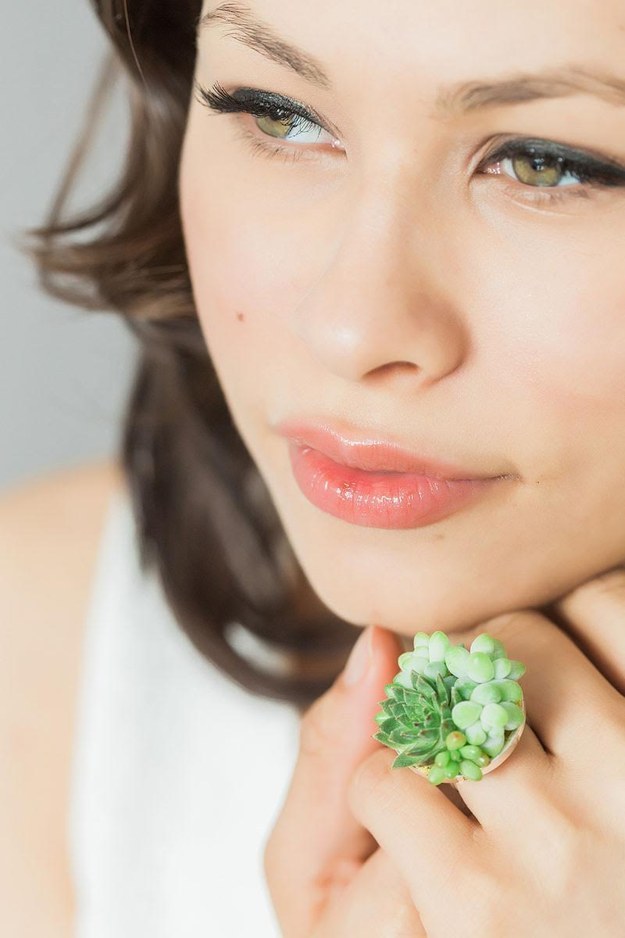 Designnya menggabungkan gelang atau cincin, atau kalung dengan tanaman – tanaman succulent
How it works: McLeary trims succulent roots and secures them to jewelry using plant-safe floral glue.
Tanamannya biasa bertahan selama 1 sampai 3 minggu, ketika succulent mulai tumbuh, kamu bisa melepasnya dari perhiasan kamu dan menanam mereka.
Orang – orang juga bisa meng-kustom sendiri designnya tergantung apakah mereka menginginkan warna hijau atau pops of color di perhiasan mereka.
Harga perhiasan McLeary berkisar $35 untuk cincinnya, $40 sampai $175 untuk gelangnya dan $98 hingga $288 untuk kalungnya.