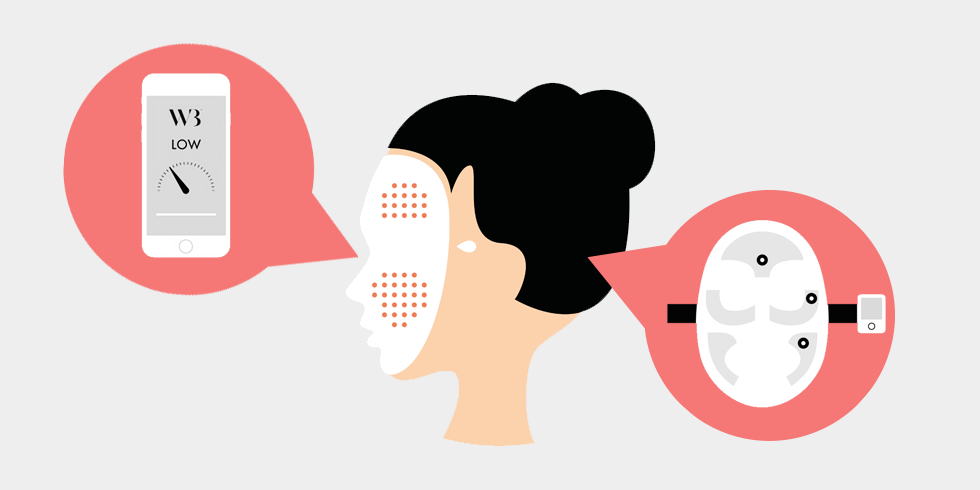 Seperti Leonardo DiCaprio, kulit bersifat misterius.
Dermatologist mungkin dapat menolong kita dengan memecahkan masalah kesehatan kulit kita. Tapi kita tidak selalu berasama mereka setiap saat. Bahkan ketika kita merasa kesehatan kulit kita sudah sangat buruk, kita masih mengulur waktu untuk berkunjung belum harga setiap kunjungan yang bisa merogoh kocek kita.
Oleh karena itu, perusahaan Wired Beauty di Paris telah membuat sebuah berkah untuk membantu kita mengenali wajah kita dengan mengetahui statusnya setiap saat. The MAPO Beauty Mask, yang sudah mulai dikemukakan tiga tahun belakangan ini.
Jadi, bagaimana cara alat ini bekerja?
Basically, alat ini terbuat dari material yang lembu, seperti silicon yang dibuat sesuai wajahmu melalui 3D Imaging (Kamu mgneirim foto wajahmu, dan mereka tinggal melakukan sisanya) dan alat tersebut akan memiliki sensor di area utam wajah kita seperti pipi atau dahi. Sensor ini akan mendeteksi apa yang dibutuhkan kulit kita seperti kelembaban, bakteri dan juga bisa memastikan kulit kita agar tidak dehidrasi. Ia juga mencari tahu mengenai physiology, tipe kulit kamu dan lingkungan.
The MAPO mask bekerja sama dengan Bluetooth hp kamu yang akan menyambungkan ke hp kamu dan mencari tahu apakah kulit kamu stress, tipenya, kebiasaan buruk yang harus dihentikan dan banyak lainnya. Kamu hanya cukup memakainya selama satu menit di wajahmu selagi mempelajari wajahmu dan voila, hasilnya akan dikirim ke hp kamu.
Tidak hanya itu, masker ini juga dapat memastikan krim yang kamu pakai bekerja efektif untuk kamu dengan memanaskan suhu di sekitar dahi dan pipi kamu hingga 40 derajat, yang akan memperlancar peredaran darah dan membuka pori – pori untuk mencerna produknya.
Maskernya, walaupun belum ada di pasaran, akan dijual seharga $299 ($199 untuk pendana via kickstarter) dan sekarang sedang menyelesaikan proses funding hingga tanggal peluncuran yang berkisar di bulan Juni 2016.