Hello , welcome back. Today im going to make a review about skin care product. This product is one of the best local product that i love. Guess what? I bet you dont know about this brand. Corious enough? Just keep read my review yaa…
So, temen – temen kali ini aku akan bahas salah satu brand lokal dari Bali, yaitu Bali Alus. Brand ini memproduksi serangkaian skin care atau perawatan kulit dari bahan – bahan alami. Sekarang ini, yang akan aku review adalah Lulur Scrub dari Bali Alus. Nama dari produk ini adalah Bali Alus Milk. Sebenarnya, rangkaian lulur scrub ini memiliki beberapa varian, tetapi aku memilih untuk membeli yang varian susu .
Dari segi packangingnya, produk ini memiliki tempat bulat seperti body scrub lain pada umum nya. Tempat produk berwarna putih sesuai dengan varian nya. Pada bagian depan package terdapat nama brand dan jenis varian. Pada bagian belakang dapat dilihat bahwa produk ini memberikan klaim dapat membantu melembutkan dan membuat kulit tampak cerah. Manfaat dari produk ini sendiri membantu membersihkan kotoran dari kulit, membantu membuat kulit lebih lembut, lembab, bersih, dan menjaga kesehatan kulit.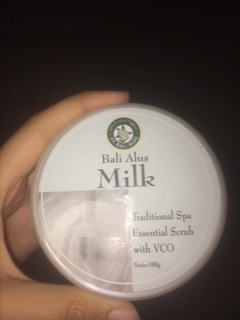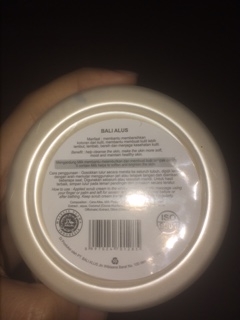 Pada dasarnya, cara penggunaan produk ini sama saja dengan menggunakaan scrub atau lulur pada umum nya. Produk ini dapat digunakan sebelum atau sesudah mandi. Produk ini juga harus di simpan di lemari pendingin dan hindari dari paparan sinar matahari.
Produk ini sendiri memiliki scrub yang halus, sehingga begitu di gosokkan ke kulit, tidak terasa kasar dan perih. Aku pribadi yang memiliki kulit sensitif menggunakan produk ini secara rutin tidak memberikan efek negatif sama sekali, mungkin karena butiran scrub nya yang lembut. Hal yang paling aku suka dari produk ini adalah wangi nya. Produk ini memiliki wangi yang sangat alami, sehingga memberikan efek tenang, nyaman, dan fresh. Wewangiannya memberikan kita nuansa spa di bali. Setelah menggunakan produk ini juga, kulit aku terasa lembut dan tidak cepat kering. Kulit badan juga terlihat glow dan tidak kusam lagi. Sehingga, klaim yang disebutkan produk ini sesuai.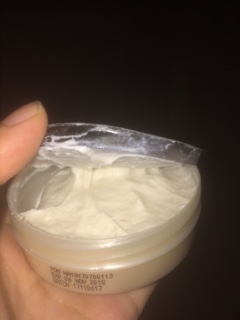 Over all aku suka dengan produk ini, aku juga tertarik untuk mencoba rangkaian lain nya. Tetapi, yang disayangkan adalah produk ini hanya terdapat di Bali, mungkin online shop ada yang menjual ini tapi aku belum coba untuk check.
Sekian, review dari aku, semoga bermanfaat. Thank you
Product price: IDR 19.000
Tampil Cantik
Average rating:
0 reviews
Packaging rating

Product rating

Price rating