Assalamualaikum teman-teman!^^
Kali ini aku mau cerita sedikit, kemarin-kemarin pas lagi cek Instagram salah satu olshop make-up yang aku follow mengupload foto sebuah produk dengan kemasan yang lucuuuuu banget >.< Kalau denger packaging produk yang imut secara otomatis nih otak langsung mikir kalo ini produk korea kan? Betul banget, produk yang mau aku bahas ini berasal dari korea yang mana sudah bukan rahasia lagi kalau produk-produk korea itu selalu dikemas dengan packaging yang sangaat eye catching dan cute. Paling ga tahan nih sama godaan semacam ini, bawaan pengen langsung order haha 😀 produk yang waktu itu aku idamkan banget yaitu cushionnya The Face Shop yang berkolaborasi dengan Disney.
Tapi sayangnya waktu itu aku lagi bokek banget-bangetan T.T Maklumlah waktu itu aku lagi KKL di salah satu daerah demi mengejar gelar sarjana, sehingga mostly uangku terpakai untuk kebutuhan hidup disana. Tapi memang yang namanya rejeki ga kemana, pas lagi galau-galaunya aku sempetin lah buat buka web tampilcantik dan ternyata poinku sudah memenuhi buat redeem point. Tanpa babibu langsung lah aku request produk idamanku ke admin tampilcantik, yang tidak lain dan tidak bukan adalah The Face Shop X Disney Piglet CC Cooling Cushion.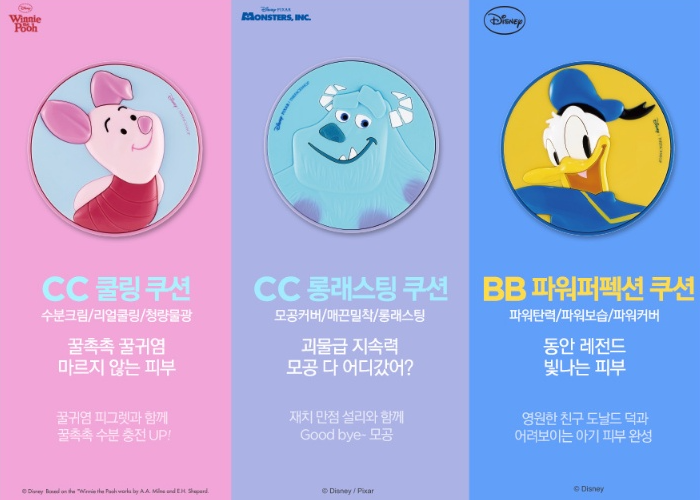 Tadinya aku galau mau milih yang Donald Duck atau Piglet, tapi setelah dipikir aku paling cocok sama yang Piglet karena sesuai dengan jenis kulitku yang kering.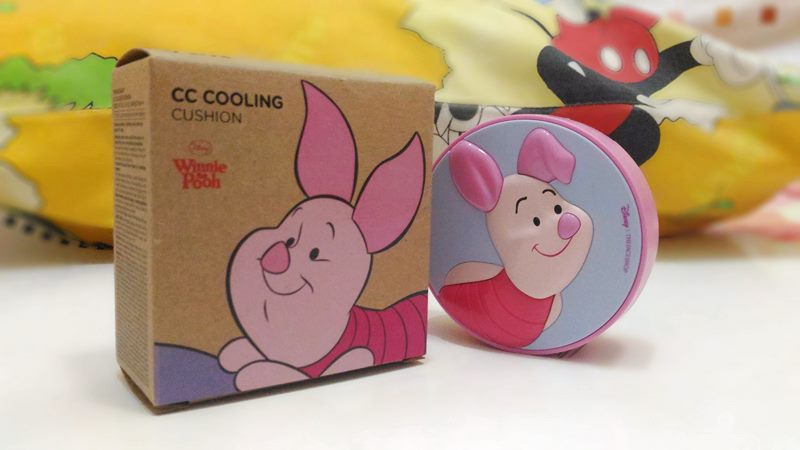 Tuh, lucuuuukk banget kan packagingnya. Waktu cushion ini nyampe bawaannya excited banget, kayak pengen foto muluk. Abis lucu bangeeettt! Maafkan kenorakanku ini 😀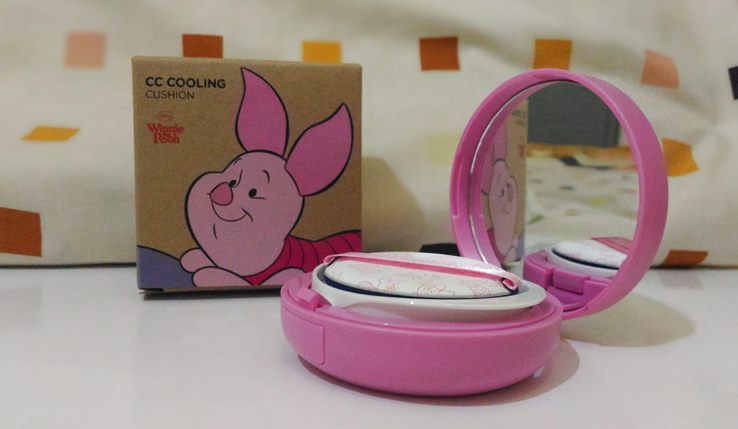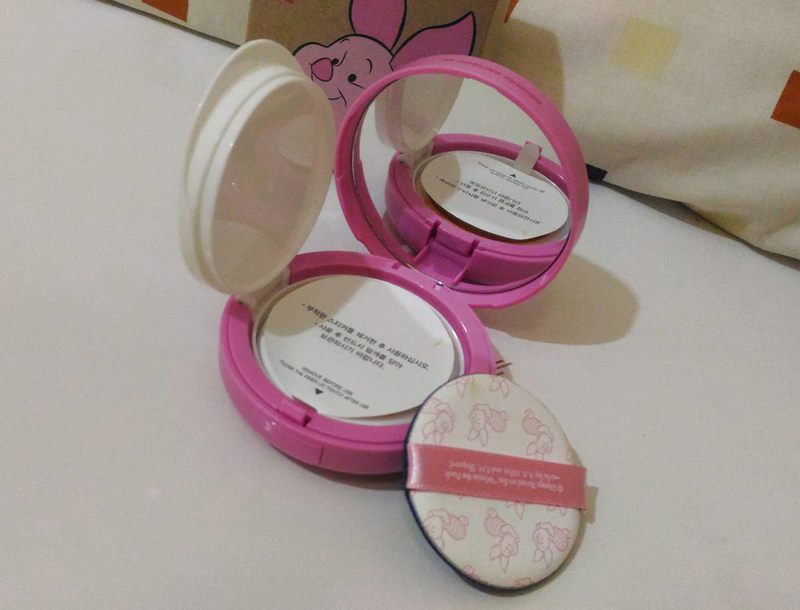 Btw, ini cushion pertamaku loh. Jadi aku belum bisa kasih perbandingan performa cushion ini dengan cushion lain >.< Aku pilih shade yang paling gelap yaitu V203 Natural Beige, alasannya sederhana lah yaa karena kulitku ga putih-putih amat kayak mbak-mbak kore asana daripada jadinya pektay mendingan ambil yang paling gelap sekalian, shade ini pun masih satu tingkat lebih terang dari kulitku.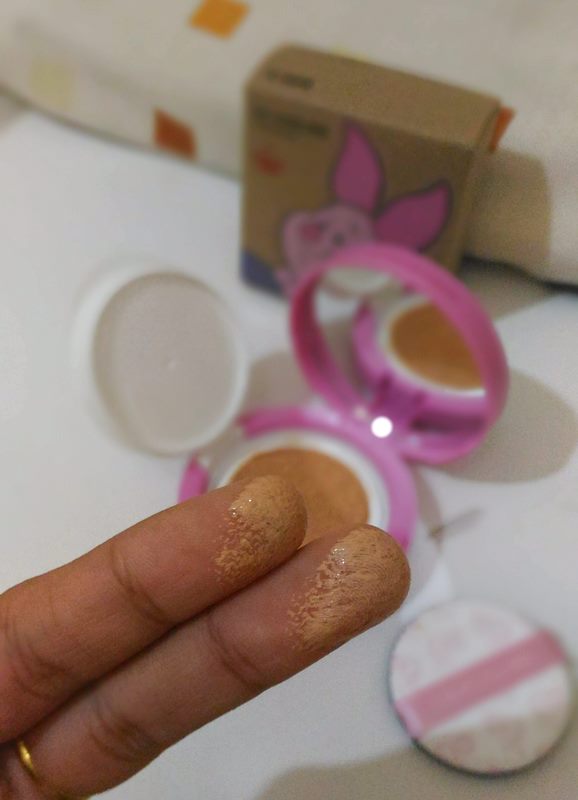 Waktu pertama dibuka ada aroma kayak bunga gitu, wanginya lembut serta cepet hilang ketika diaplikasikan ke wajah. Jadi buat yang sensitive sama wangi-wangian, jangan khawatir! Karena ini tipe yang dikhususkan untuk kulit kering jadi concern dari cushion ini adalah melembabkan sehingga dari segi coverage tentu saja ga bisa disamakan dengan foundation. Kalau aku bilang lebih ke sheer to medium dengan hasil akhir dewy. Ini aku kasih perbandingan sebelum dan sesudah pemakaian.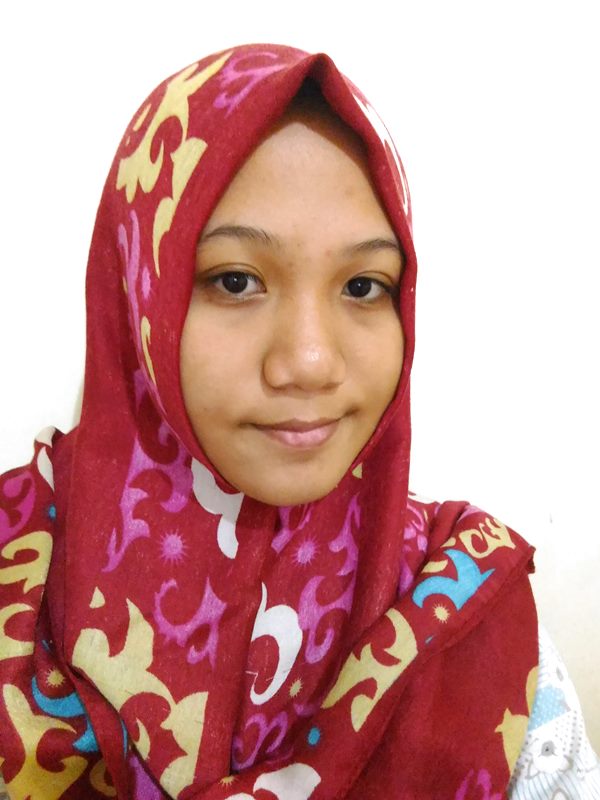 Bare Face –Wajah penuh dosa T.T
Bare face-ku punya beberapa spot bekas jerawat serta warna kulit yang tidak merata.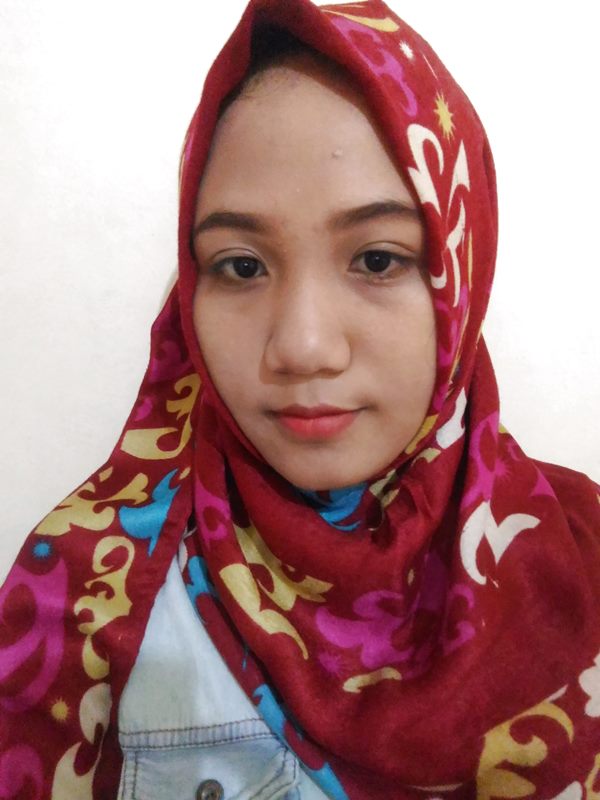 TFC CC Cooling Cushion + Lipstick and Ngalis xDD
Setelah dipakai cushion ini mampu meeratakan warna kulit wajahku tetapi masih belum mampu menutupi bekas jerawat yang besar. Di foto itu aku Cuma pakai pelembab plus cushion aja loh, ga aku timpa bedak sama sekali. Untuk daya tahan di ruangan ber-AC bisa tahan seharian. Overall, aku sukaaa banget sama cushion dari The Face Shop ini. Sampai jumpa lagi teman-teman!
Product price: IDR 200.000 – 250.000
The Face Shop X Disney Piglet CC Cooling Cushion
Average rating:
1 reviews
Apr 13, 2017
Pakagingnya lucukk banget, gak bisa nahan nafsu buat gak belanja, padahal stock cushion masih banyak. cushion ini bisa menutupi bekas jerwat dan kemerahan di wajah aku, lumayan tahan lama.
Packaging rating

Product rating

Price rating

Summary

Repurchase? No, mau coba cushion lain ^^