Setiap wanita pasti ini tampil segar dan glowing. Untuk mendapatkan kesan itu, dapat dilakukan beberapa cara salah satunya dengan meggunakan highlighter. Highligter terdiri dari bermacam-macam bentuk yaitu cair, cream, dan powder. Kali ini aku akan review singkat tentang highlighter powder dari J.cat – You Glow Girl shade #01 white goddess. J.cat ini sendiri merupakan produk dari US yang harganya sangat terjangkau yaitu kisaran Rp 80.000 – Rp100.000. Alasan aku mencoba produk ini karena banyak banget beauty blogger dan vlogger yang bilang kalau highlighter ini sangat pigmented.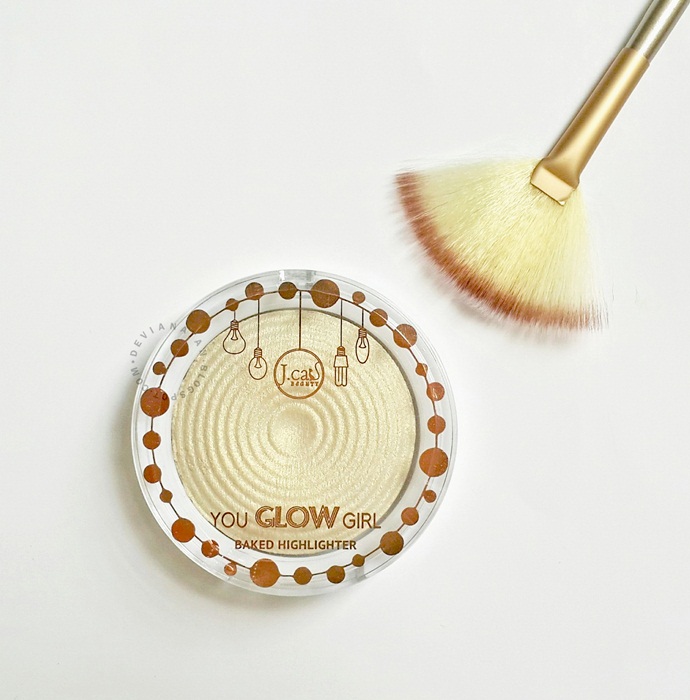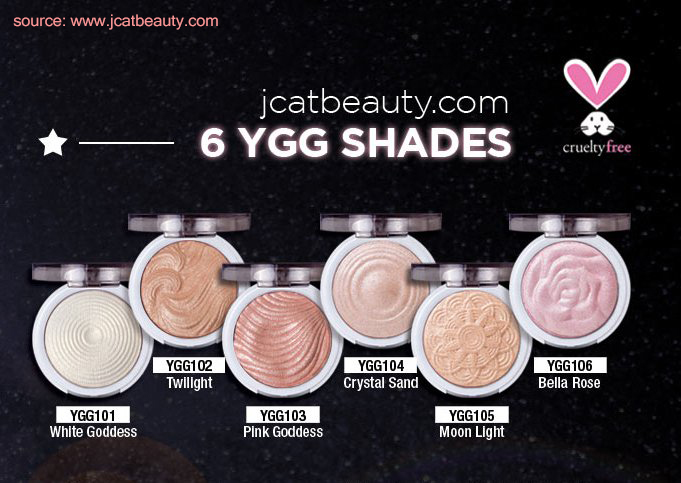 Highlighter ini terdiri dari 6 shade yaitu:
#01 white goddess
#02 twilight
#03 pink goddess
#04 crystal sand
#05 moon light
#06 bella rose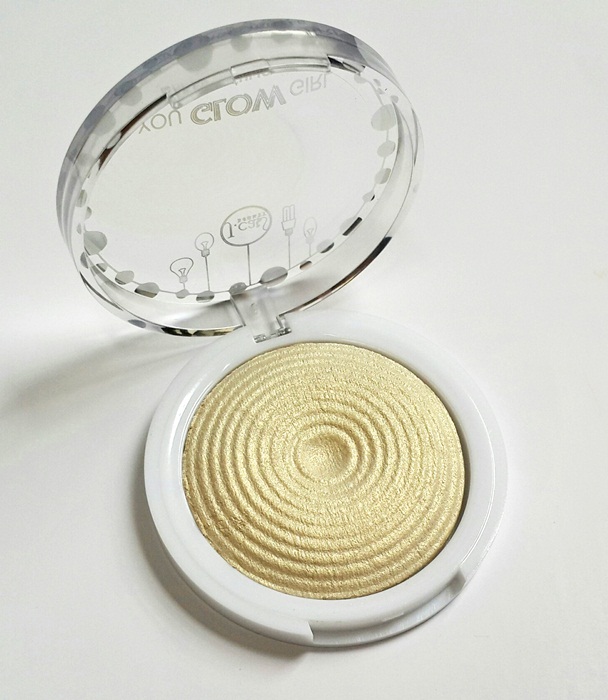 Pertama kali produknya tiba di rumah nda nyangka ternyata produknya cukup gede dan isinya cukup banyak yaitu 0,030 oz (8,5 gr). Kayaknya bakalan susah habisnya secara isinya cukup banyak hihihi..
Ingredients:
Mica, Dimethicone, NYLON 12, Magnesium Aluminium Silicate, Methylparaben, Phenoxyethanol.
Product descriptions: 
a long wearing, versatile baked highlighter
provide instant radiance to the complexion
apply to areas where the sun naturally hit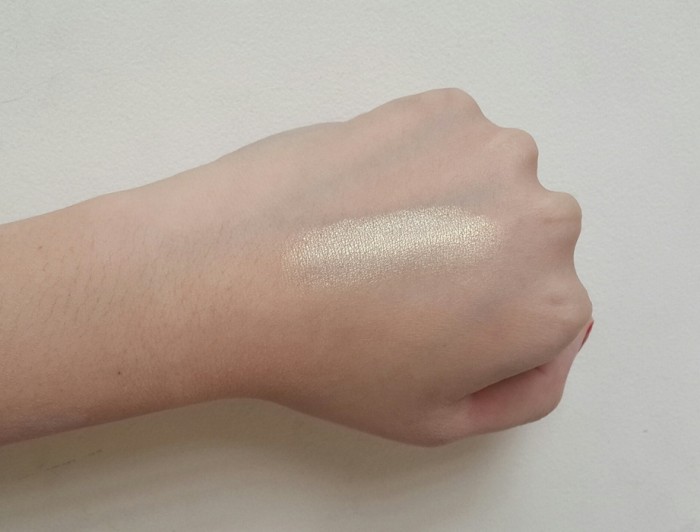 Untuk shade white goddess ini warnanya putih dengan glitter gold. Pas aku swatch ke tangan aku, ternyata benar produk ini sangat sangat pigmented, teksturnya  powdery banget dan memiliki butiran gliter yang agak besar. Karena terlalu powdery, pas aku aplikasikan pake fan brush, banyak yang fallout gitu, tapi bisa diakalin dengan menyemprotkan setting spray dulu ke fan brushnya, supaya highlighternya nempel dan ndak banyak fallout. Entah kenapa make highlighter ini membuat pori – pori dan jerawatku semakin terlihat jelas 🙁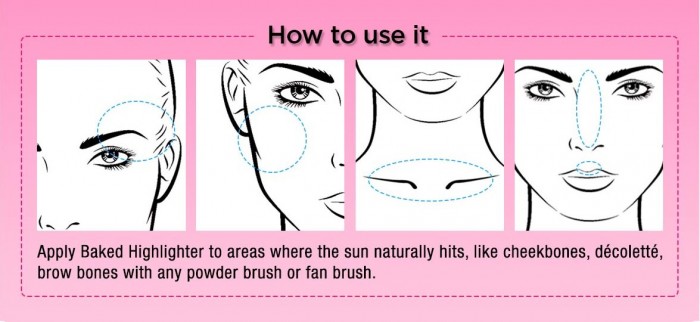 Cara pakai highlighter ini sama seperti memakai highlighter pada umumnya yaitu diaplikasikan di beberapa titik seperti di tulang pipi, tulang alis, batang hidung, ujung hidung, cuping bibir, dan tulang leher.
PROS:
Pigmented cukup sekali swatch sudah keluar warnanya
Harganya cukup murah
Isinya banyak 8,5 gr
CONS:
Memperjelas pori-pori dan jerawat
Kalau sudah diatas 4 jam, highlighter ini membuat wajah terlihat kusam
Product price: IDR 85.000
Tampil Cantik
Average rating:
0 reviews
Packaging rating

Product rating

Price rating