Hallo semuanya, back again on my page. So, today we're going to talk about skin care. Nah! Skin care ini berasal dari brand Melilea? Have you ever heard that brand? Brand ini memang seperti oriflame atau jafra, jadi memang sulit menemukan produknya di store-store. Biasanya sih ya kita hanya bisa menemukan produk produknya di agen-agen. Kali ini, aku akan membahas mengenai sebuah produk yang bernama Melilea Skin Radiant. Aku sendiri, tahu produk ini dari mamaku, karena awalnya dia yang pakai, dan beli nya di agen melilea. Buat kalian yang mau tahu mengenai pendapat aku tentang produk ini, yuk di baca ke bawah!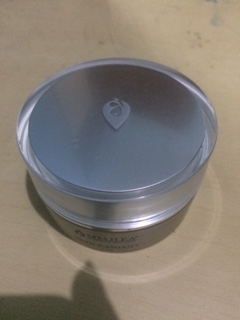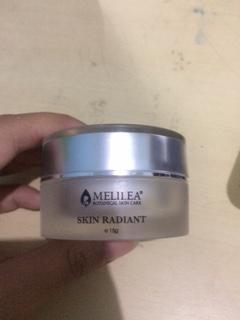 Seperti biasa aku akan bahas dari mulai packagingnya. Aku suka banget sama packagingnya, karena warnanya silver and white glass, sangat terlihat elegan dan luxury. Dari packaginya kita akan melihat nama dari produknya itu sendiri. Tetapi tidak seperti produk pada biasanya, kita tidak akan menemukan ingredients, atau cara pakai, dll pada packaging.
Produk ini tuh apa sih sebenernya? Produk ini adalah pelembab. Melilea sendiri mengklaim bahwa produk ini adalah sebuah Krim yang cocok untuk semua jenis kulit. Produk ini juga diformulasikan secara khusus dari bahan-bahan alami terbaik. Kegunaan dari produk ini yaitu dapat melembabkan dan meremajakan kulit, serta mencerahkan warna kulit sehingga tampak halus dan cerah merona. Hasilnya kulit tampak sehat,alami dan bersinar bagaikan mutiara.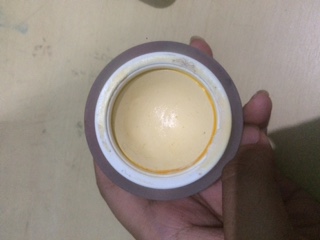 Bentuk dari produk ini sendiri berupa krim berwarna kuniing, tetapi begitu kita apply produk ini, ternyata warnanya putih loh temen temen. Jujur, produk ini begitu diaplikasikan akan menambahkan warna putih pada kulit kita, sehingga aku saranin kalian harus bener bener meratakan produk ini sebelum kalian menggunakan foundation atau bedak.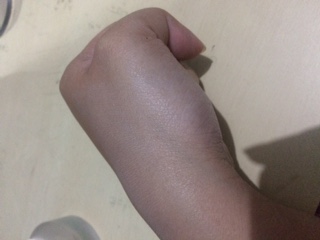 Aku biasa menggunakan produk ini pada pagi hari sebagai pengganti sunblockku, dan digunakan setelah aku membersihkan muka. Nah, ini ada petunjuk pemakaiian dari melileanya. Gunakan setelah membersihkan kulit dan pengguanaan pelembab kulit di pagi hari. Oleskan Skin Radiant secukupnya di punggung tangan kemudian ratakan krim terlebih dahulu, lalu oleskan tipis-tipis kewajah dan leher. Ratakan krim ke seluruh wajah di sertai pijatan lembut selama 2-3 menit untuk membantu penyerapan. Gunakan setiap pagi.
Overall aku biasa aja dengan produk ini, karena tidak memberikan efek yang signifikan sekali pada kulit wajahku, tapi di kulit mamaku dia cukup membantu mengurangi bekas jerawat. Kalau untuk melembabkan aku juga biasa aja, karena kulitku kering, dan produk ini tidak membuat kering di kulitku menghilang. Produk ini sedikit oily jadi memang harus memastikan bahwa produk ini sudah terserap kulit sebelum mengaplikasikan produk lain.
Sekian review aku mengenai produk ini, semoga bermanfaat!
Product price: IDR 197.000
Tampil Cantik
Average rating:
0 reviews
Packaging rating

Product rating

Price rating