Petualanganku nyari pelembab yang cocok buatku belom berakhir nih. Kebetulan waktu belanja kemaren aku ngeliat ini ada di counternya wardah. Kemungkinan produk baru deh ya barengan sama micellar water keluarnya. Namanya itu Wardah Witch Hazel Purifying Moisturizer Gel. Aku ngeliatnya ada satu lagi tapi itu untuk kulit normal to dry, akhirnya ambil yang ini soalnya ini untuk normal to oily skin, cocok dengan kondisi kulitku.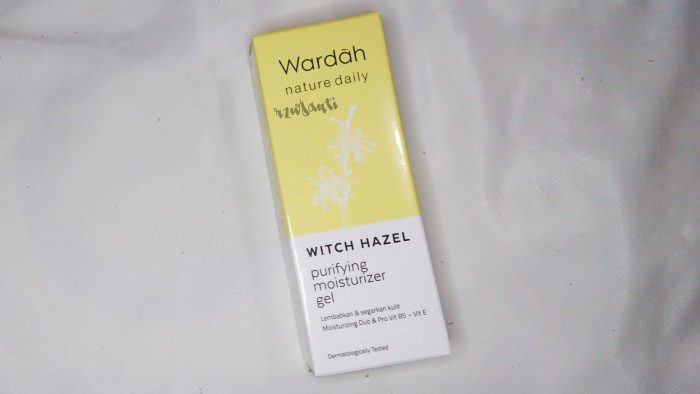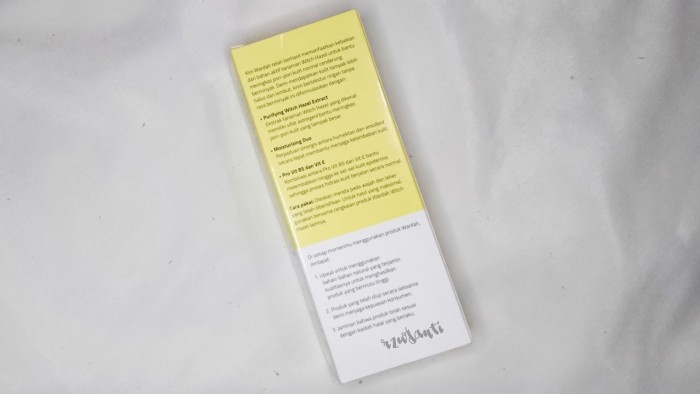 Kebanyakan produk – produk wardah emang dapet kotaknya, padahal harganya lumayan terjangkau loh. Untuk yang Witch Hazel Purifying Moisturizer Gel ini kotaknya warna kuning dan putih, lucu aja kombinasi warnanya.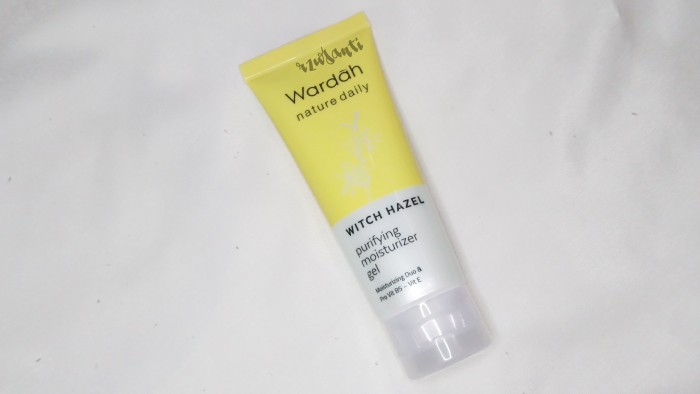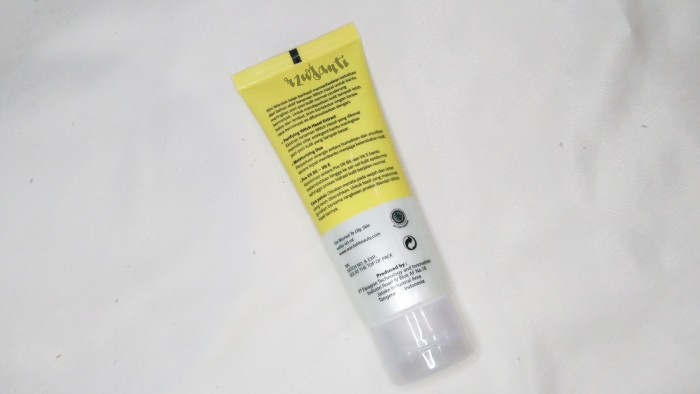 Untuk kemasan dari pelembab ini, bentuknya tube yang sama persis kayak sunscreen nya. Beda warna aja sih. Warnanya kuning dan putih ngikutin kayak kotaknya. Isi dalam 1 tube ini sekitar 40ml. Biasanya dengan ukuran segini sih aku bisa tahan 1 sampe 2 bulan pakenya.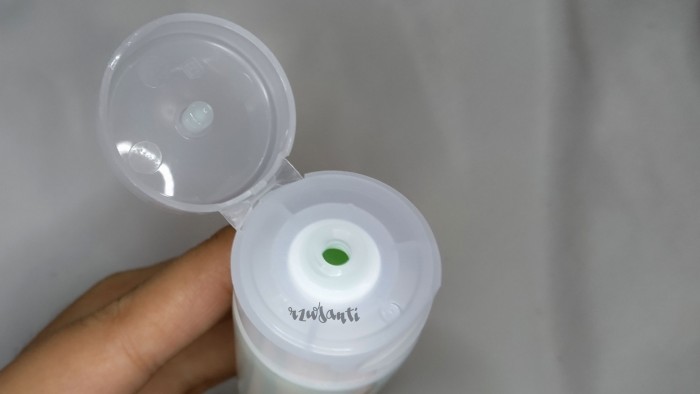 Tutupnya juga sama kayak sunscreen nya, model flip top yang tetep secure menurutku.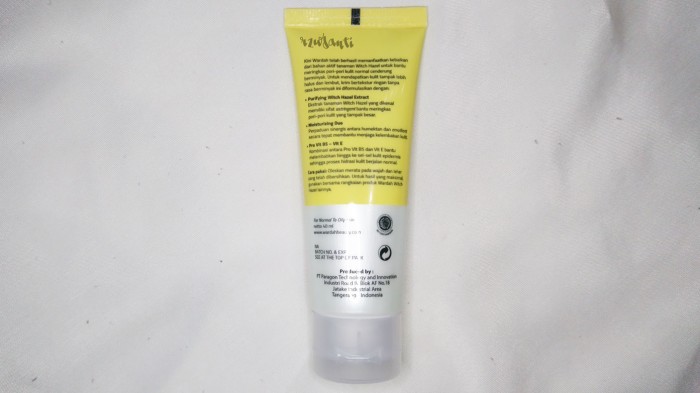 Kini Wardah telah berhasil memanfaatkan kebaikan dari bahan aktif tanaman Witch Hazel untuk bantu meringkas pori – pori kulit normal cenderung berminyak. Demi mendapatkan kulit tampak lebih halus dan lembut, krim bertekstur ringan tanpa rasa berminyak ini diformulasikan dengan:

Purifying Witch Hazel Extract: Ekstrak tanaman Witch Hazel yang dikenal memiliki sifat Astrigent bantu meringkas pori – pori kulit yang tampak besar.
Moisturizing Duo: Perpaduan sinergis antara humektan dan emollient secara tepat membantu kelembaban kulit.
Pro Vit B5 dan Vit E: Kombinasi antara Pro Vit B5 dan Vit E bantu melembabkan hingga ke sel – sel kulit epidermis sehingga proses hidrasi kulit berjalan secara normal.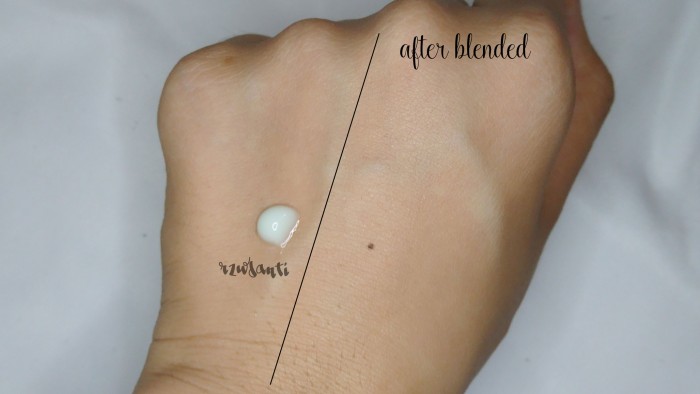 Wardah Witch Hazel Purifying Moisturizer Gel ini punya tekstur yang seperti lotion tapi agak lebih cair. Tapi setelah diratakan ke wajah, lama kelamaan menyerap dan hanya ada sedikit banget rasa lengket. Warnanya putih kehijauan dan ada bau segar dan sedikit minty.
Setelah 2 minggu aku coba pake, pas pagi dan malam sebelum tidur. Awalnya sih oke – oke aja, muka gak berasa greasy soalnya pelembab ini cepat menyerap. Tapi setelah 2 minggu mulai sering muncul jerawat yang agak gede ukurannya. Udah tanda kalo gak cocok sama produk biasanya itu. Akhirnya aku stop deh dan jerawatnya gak muncul lagi.
Sayang banget sih aku gak cocok sama produk ini. Padahal gak bikin mukaku tambah minyakan, ringan dan cepat menyerap. Harganya juga murah dan gampang dicari.
Product price: IDR 20.000
Wardah Witch Hazel Purifying Moisturizer Gel
Average rating:
1 reviews
May 27, 2018
Beli pelembab ini karena kulit gue kombinasi, jadi ini pas banget. Gue pake ini dibarengin dengan serum witch hazelnya, dan so far puas sama hasilnya karena beneran bisa melembabkan, tapi ga bikin jadi kering atau over lembab gitu. Dan bisa banget dipake jadi base make up. Oke lah kalau dibandingin sama harganya.
Packaging rating

Product rating

Price rating