Urban Decay's palettes are legendary. (Coba pikirkan, berapa banyak waktu yang kamu habiskan menonton Naked palette tutorials di Youtube?) Dan tepat ketika kamu pikir mereka tidak bisa membuat kamu terpukau lagi, ternyata Urban Decar telah bekerja sama dengan Disney untuk merilis koleksi yang terinspirasi oleh Alice Through the Looking Glass, film yang akan tiba di bioskop pada May 27.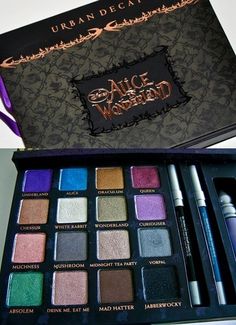 Wende Zomnir, salah satu pendiri UD, mengepost sebuah box dengan fitur kaleidoscope (sebuah palet eye shadow mungkin?) di Instagram kamis pagi.
Orang – orang lainnya menggoda dengan foto – foto box dari dalamnya, yang menurut rumor memiliki 20 warna di dalamnya mulai dari rich jewels hingga shimmery nudes.
Koleksi tersebut juga dikatakan akan diikut dengan berbagai produk untuk bibir kamu.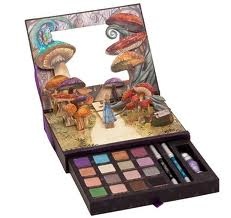 Berita ini memang bukanlah sebuah kejutan, melihat sebelumnya UD terlah merilis sebuah koleksi untuk Alice pada tahun 2010, but hey. Kami sudah melatih tehnik kami dalaam memakai eyeshadow, dan kami merasa siap. Down the rabbit hole we go…
Baca juga Selamat Datang Urban Decay di Indonesia!