KFC membawa slogan mereka ke level yang baru: Menurut AdWeek, perusahaan tersebut sedang meluncurkan 2 edisi terbatas nail polishes untuk membantu mempromosikan makanan mereka di Hong Kong.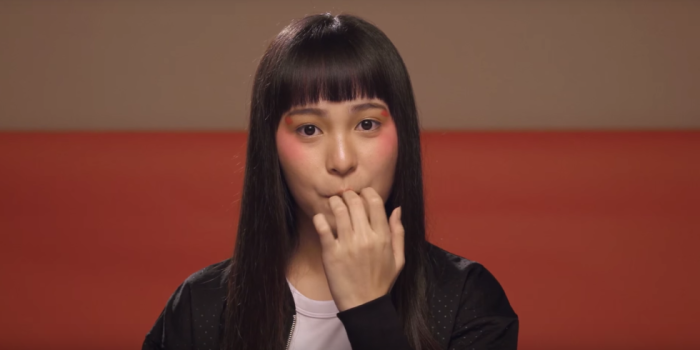 Bekerja sama dengan McCormick, perusahaan yang membuat bumbu – bumbu rahasianya, KFC telah membuat dua nail polishes yang terinspirasi dari resep mereka yang popular. Original dan Hot & Spicy. Di dalam pernyataannya, yang diberitakan oleh Racked, perusahaan tersebut menjelaskan lebih dalam mengenai bagaimana mereka mendapatkan idenya.
In line with its spirit of innovation, KFC Hong Kong unveils their new 'Finger Lickin' Good Edible Nail Polish' range, keeping the brand literally at their customers' fingertips while savoring their delicious signature chicken.This limited edition edible nail polish was created as a tribute to the world famous "It's Finger Lickin' Good" slogan.KFC's signature flavors—Original Recipe and Hot & Spicy—have been carefully formulated from natural ingredients into edible nail polish and packaged in a stylish glass bottle and minimal box with over gloss details to appeal to young consumers' love of food and fashion. Simply apply and dry like regular nail polish and then lick—again and again and again to taste why the world's favorite chicken is Finger Lickin' Good.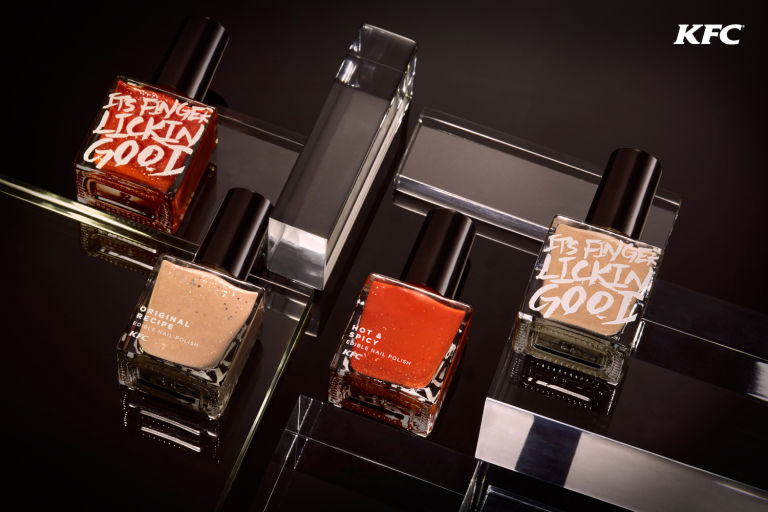 Untuk yang Original, warnanya light nude, dan untuk yang Hot & Spicy warna seperti merah – orange terang. Keduanya tampak memiliki glitter, mungkin untuk menggambarkan ayam goring mereka yang segar dan selalu tampak bersinar.
"Resep dibalik nail polishes kami yang bisa dimakan ini unik dan memang didesain untuk menyamakan dengan rasa yang diinginkan, tetapi juga dapat dipakai di situasi normal lainnya," Ogilvy & Mather creative director John Koay, salah satu dari otak dibalik ide ini, memberitahu AdWeek. "Kampanye ini dirancang menarik dan menyenangkan untuk menarik lebih banyak pelanggan di KFC di Hong Kong."
Sebelum merilis produknya untuk produksi yang lebih besar, pelanggan di Hong Kong akan mendapatkan kesempatan untuk vote yang mana favorit mereka. Untuk sekarang, mungkin akan dijadikan promosi tingkat lokal, tetapi suatu hari bisa saja merambah ke dunia.
Lihat video ini untuk melihat nail polishnya lebih jelas.