Soo today, I'm going to review an essence that helps me regain my natural youthful radiance back. Its not that I'm getting old and wrinkly, but my skin does get dull these days, that makes me look older and not as bright as I would back then. I know I'm only 22 years old and it sounds obnoxious but I feel concern of my skin. I tried so many product to maintain my skin and get the youthful back, but it doesn't seems to work. I googled how to get brighter skin and that's when I saw this essence from etude house. I'm so curious that I bought it in the first glance. Lets just start the review of this product.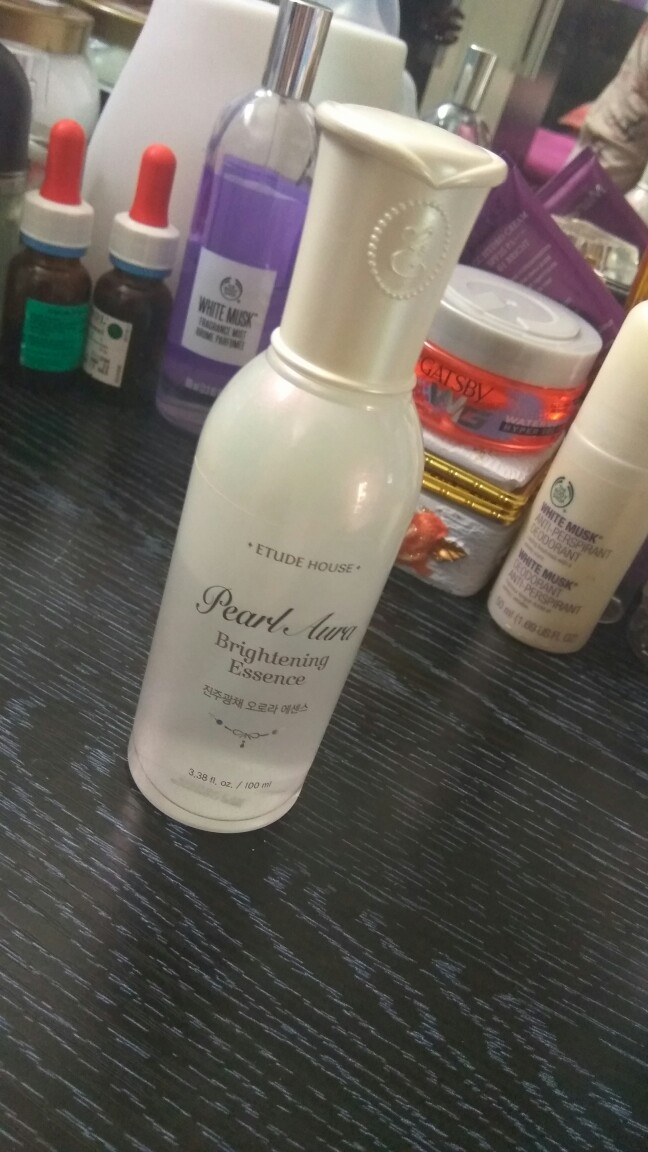 Kemasan dari  Etude House Pearl Aura Brightening Essenceas dari plastic sehingga kamu gak perlu takut kalau produknya jatuh, dan tutupnya juga model ulir sehingga gak usah khawatir poduknya akan bocor saat di taruh di dalam tas. Bentuknya sendiri khas etude house yang cute dan princess-y type of look. Dan untungnya lagi kemasannya hamper bening, jadi kita bias ngeliat berapa banyak produk yang tersisa di dalam botolnya tanpa harus susah-susah.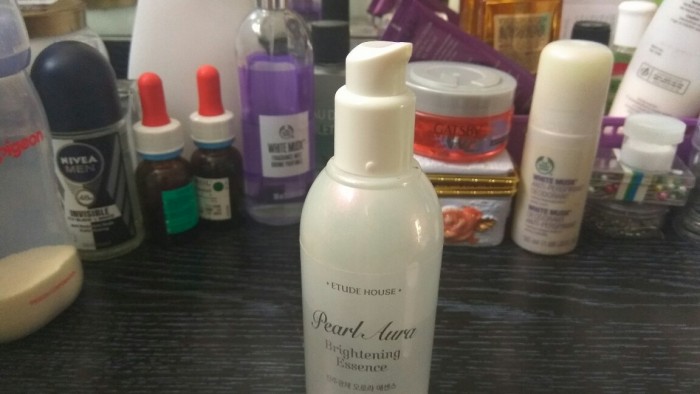 Dan untuk formulanya Etude House Pearl Aura Brightening Essence ini kental sekaligus cair, pas untuk kulit yang berminyak kaya aku, sama sekali gak lengket di kulit dan menyerap dengan sangat cepat, setelah diaplikasikan kulit terlihat dan terasa lebih lembab dan halus. It reflects the light, tapi gak heboh banget kok. It does what it claims, brightening. Karena langsung setelah pemakaian aku melihat perubahannya, walaupun gak permanen sih, lebih kaya base make up aja gitu.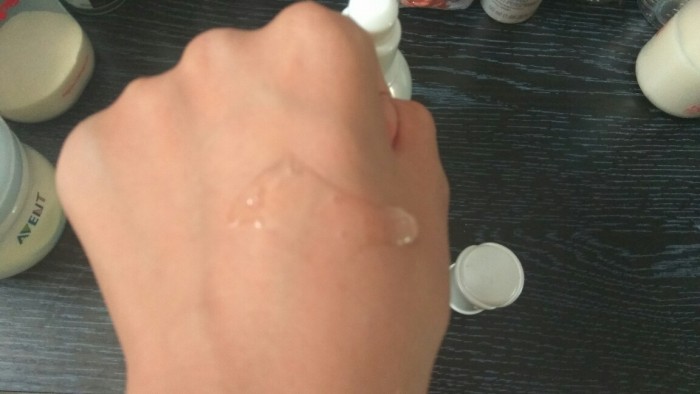 DI kulitku yang berminyak Etude House Pearl Aura Brightening Essence ini gak membuat kulitku semakin berminyak ataupun berat, rasanya tetap enak dan ringan. Aku pakai ini di pagi dan malam hari. Tapi sayangnya kalau kamu mengharapkan hasil permanen aku gak bias bilang kalau produk ini berefek. Karena setelah pemakaian beberapa bulan, kulitku tidak terlihat perubahan yang pasti, hanya terlihat dan terasa lebih lembab setelah di aplikasikan Etude House Pearl Aura Brightening Essence ini.
Harganya kurang dari 200 ribu, menurutku masih murah lah untuk produk skincare, dan pastinya harga akan sangat berbeda jika kamu emmbeli di took yang berbeda. Aku sendiri membeli di online shop, kalau di offline shope etude house di mall, susah pasti harganya akan selangit dan pastinya gak worth it banget sih.
Product price: IDR 150.000
Tampil Cantik
Average rating:
0 reviews
Packaging rating

Product rating

Price rating