Penggunaan sunscreen tentunya sudah menjadi barang wajib untu pengguna skincare agar kulit terlindung dari cahaya matahari dan dampak buruknya yang bisa merusak kulit. Apapun jenis sunscreennya yang terpenting adalah cocok untuk kulit.
Memperkenalkan Sunscreen terbaru dari brand COSRX yang baru beberapa bulan lalu dirilis. Yaitu Cosrx Shield Fit Snail Essence Sun SPF 50+ PA+++. Apa sih snail essence sun itu?. Sama seperti sunscreen essence lainnya yaitu liquid sunscreen yang mudah meresap dikulit tanpa meninggalkan white cast untuk melindungi kulit dari efek buruk sinar UV. Meski masih jarang ditemui tapi berkat redeem poin dari tampil cantik akhirnya saya bisa mendapatkan produk ini.
ABOUT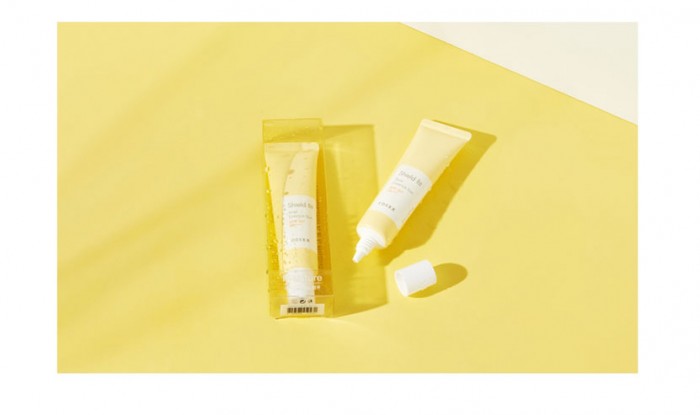 COSRX hadir untuk mengatasi berbagai permasalahan kulit seperti kulit kusam, jerawat, kulit berminyak, komedo dll. Mengusung konsep "Expecting for more tomorrow" COSRX memiliki varian produk sesuai jenis kulit kalian.
CLAIM
COSRX Shield Fit Snail Essence Sun SPF50+/PA+++ is an essence-like, light-weight texture sunscreen that refreshes your skin with snail mucin and rich humectant components, leaving the skin with a petal-like, baby-skin soft finish.
Snail Secretion Filtrate a.k.a. Snail Mucin helps to deeply moisturize, nourish, and revitalize your skin while restoring its youthful glow. Your skin will be balanced and optimized to look and feel healthy.
Ultra Hydrating Components; Lightweight & Watery Texture:
A high percentage of humectant components leave the skin fully moisturized and refreshed. The texture of COSRX Shield Fit Snail Essence Sun is so light and fast-absorbing that it almost feels like a moisturizer. This hydrating sunscreen glides onto the skin effortlessly without leaving any oily/greasy residue or white cast.
Compact Size: Designed to be travel-friendly, so you can easily carry COSRX Shield Fit Snail Essence Sun anywhere and layer on sun protection anytime.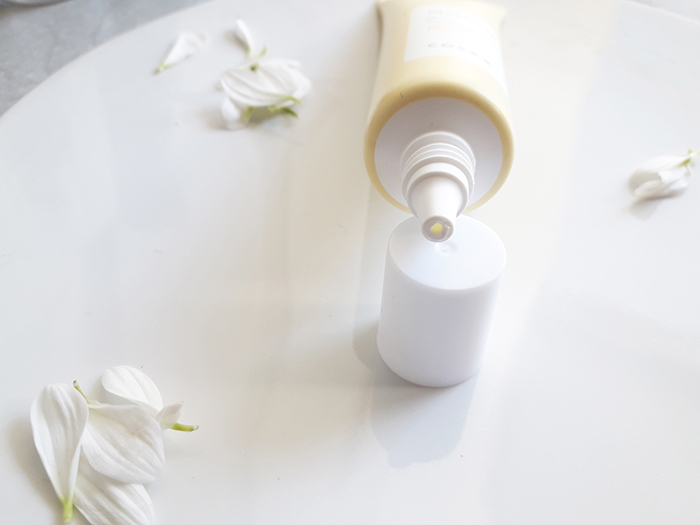 Packagingnya berbentuk tube plastic berwarna kuning dengan mulut tube yang kecil dan tutup ulir berwarna putih.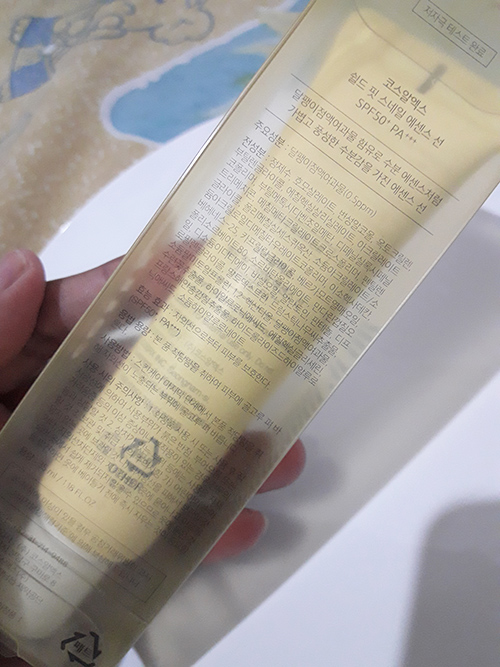 Kemasan luarnya berupa plastic mika dengan keterangan berbahasa korea dan inggris beserta ingredientsnya. Ukuran produk 35 ml yang kemungkinan bisa digunakan sekitar 6-8 minggu.
HOW DID SKIN REACT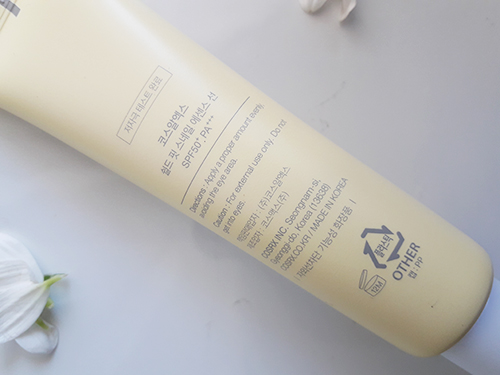 Sunscreen ini tergolong chemical sunscreen yang artinya harus sering diapply setiap 2-3 jam sekali. Klaim yang lain produk ini yaitu paraben-free, cruelty-free and dermatologist tested. Berbeda dengan physical Sunscreen, chemical sunscreen lebih ampuh untuk melindungi sinar matahari tanpa meninggalkan white cast pada kulit.
Mengandung snail mucin sebagai key ingredients dan hyaluronic acid yang mana dapat memperbaiki tekstur kulit, soothing, hydrating, anti aging, mejaga elastisitas kulit dan highly moisturizing. Selain itu terkandung beberapa esensial oil yang membuat produk ini cukup memiliki aroma yang strong.
Detail Ingredients dalap dilihat disini: Skincarisma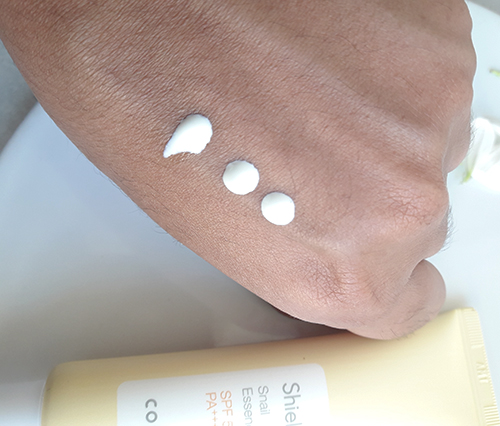 Chemical sunscreen ini berteksturnya medium liquid, artinya tidak terlalu thick juga cair dengan wangi yang menutut saya seperti bau antiseptic di rumah sakit.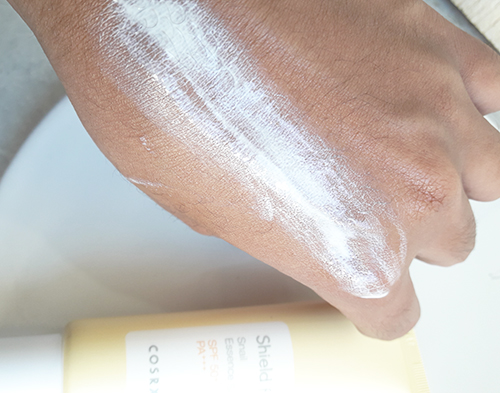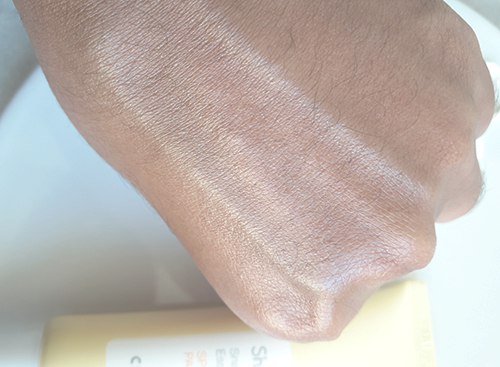 Sunscreen ini juga mudah meresap tanpa meninggalkan white cast atau rasa greasy setelahnya. Meski scent yang dihasilkan sangat kuat so far tidak menimbulkan efek negative setelah pemakaian seperti iritasi atau purging. Hasilnya kulit terlihat moist tanpa rasa greasy sama sekali.
Produk ini sedikit berbeda dengan physical sunscreen dari beberapa ingredients yaitu Octylcrylene sebagai salah satu ingredients chemical sunscreen. Berbeda dengan physical Sunscreen yang mengandung Titanium dioxide atau Zinc oxide
BOTTOM LINE
Saya menggunakan produk ini hampir 3 minggu. Faktanya chemical sunscreen ini bekerja sesuai klaim yaitu membuat kulit moisture, melindungi dari sinar matahari serta sama sekali tidak menimbulkan white cast. Selain itu efek cooling bisa dirasakan setelah menggunakan sunscreen ini. Lebih bagus lagi setelah sunscreen ini diaplikasikan bedak tabur tipis-tipis agar terlihat semi matte.
Gunakan sunscreen ini sebelum bermake up atau no make up sebelum terkena sinar matahari. Setelah membersihkan wajah, menggunakan toner, moisturizer, lalu aplikasikan sunscreen ini. ratakan dan tepuk-tepuk selama beberapa detik hingga meresap sempurna. Kulit akan merasakan lembab. Jangan lupa aplikasikan sunscreen type chemical sunscreen ini setiap 2-3 jam sekali. Jika mencari chemical sunscreen dengan harga yang cukup dijangkau, sunscreen ini bisa menjadi solusinya.
Product price: IDR 155.000 – IDR 165.000
Tampil Cantik
Average rating:
0 reviews
Packaging Rating

Product Rating

Price Rating