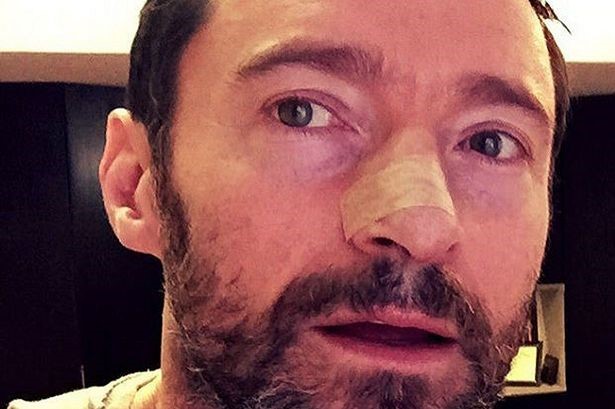 Hugh Jackman dirawat kembali karena kanker kulit dan telah memperingatkan fansnya untuk memakai tabir surya.
Aktor yang dikenal dari franschise film X-Men ini sebelumnya pernah operasi di hidungnya karena didiagnosis memiliki Basal Cell Carcinoma di tahun 2013, meng- upload foto dirinya dengan plaster di hidungnya yang berarti kankernya kembali lagi, tetapi sedang menjalani perawatan.
"An example of what happens when you don't wear sunscreen." Tulisnya sebagai caption.
"The mildest form of cancer but serious, nonetheless. PLEASE USE SUNSCREEN and get regular check-ups." Lanjutnya.
Hugh, yang sekarang harus periksa kulitnya setiap tiga bulan sekali, telah mendapatkan perawatan juga di bahunya juga dan mengajak orang – orang untuk memeriksa ke dokter walalupun mereka tidak sakit.
Dia sebelumnya mengatakan "It's always a bit of a shock just hearing the word cancer" Kanker kulit memang hal yang umum di Australia dan selama tumbuh di Australia ia tidak pernah sekalipun mengenakan tabir surya.
Jackman pun telah terbuka mengani pengalamannya,
"I was tring to keep calm about it… Basal cell carcinoma is just something you have to deal with. It's cancerous. It will grow. You just have to get it out.
I go every three months for checkups. It's the new normal for me. My doctor says I'll likely have more and if that's your cross to bear in life, you should be so lucky." Terangnya.