Pengguna sheet mask tentu sudah tahu varian apa yang digunakan dan cocok digunakan ketika kulit sedang dalam problem seperti apa. Kali ini saya mau sharing tentang sheet mask bisa digunakan oleh tipe kulit sensitive yang memiliki efek hydrating dan nourishment. Apakah itu?. Let's review..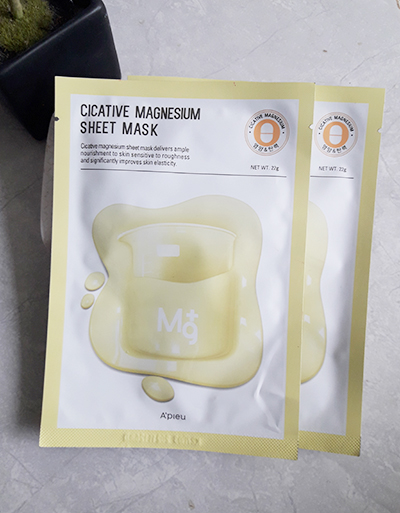 ABOUT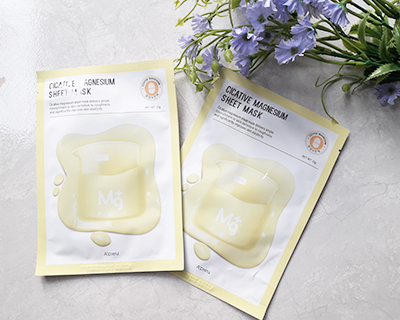 A'PIEU. Brand skincare dan kosmotik yang mengusung konsep fun and cute design dengan packaging yang anggun. Selain itu formulanya high-quality yang mana dapat memancarkan kecantikan alami wanita. A artinya permulaan sementara "PIEU" means basic and foundation. Filosofi brand tersebut adalah brand "Beauty should be pure" yang artinya produk kecantikan yang dibuat untuk semua tipe kulit termasuk kulit sensitive. Klaimnya brand ini trendy, affordable, and non-irritating products yang mana dapat menjaga kulit tetap energized dan terlihat muda.
#Zinc
Cicative zinc sheet mask delivers abundant moisture and soothes skin sensitive to external stimuli.
#Calcium
Cicative Clacium sheet mask provides rich hydration to skin sensitive to dryness and forms a strong skin protection barrier.
#Magnesium
Cicative magnesium sheet mask delivers ample nourishment to skin sensitive to roughness
and significantly improves skin elasticity.
HOW TO SKIN REACT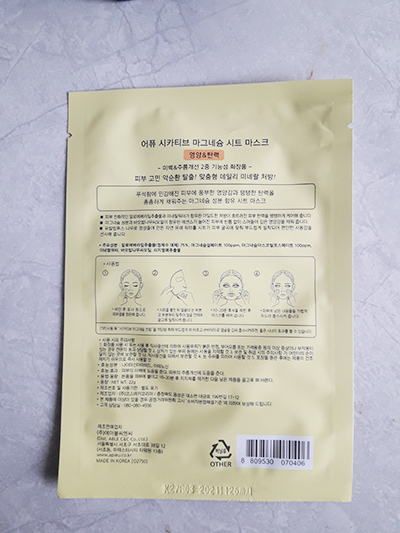 Sheet mask ini datang dengan kemasan 22 gram berwarna putih-kuning dengan ingredients yang tertera magnesium mineral. Klaimnya, menutrisi kulit yang sensitive dan meningkatkan elastisitas kulit. Semua keterangannya berbahasa korea tidak ada inggrisnya sama sekali.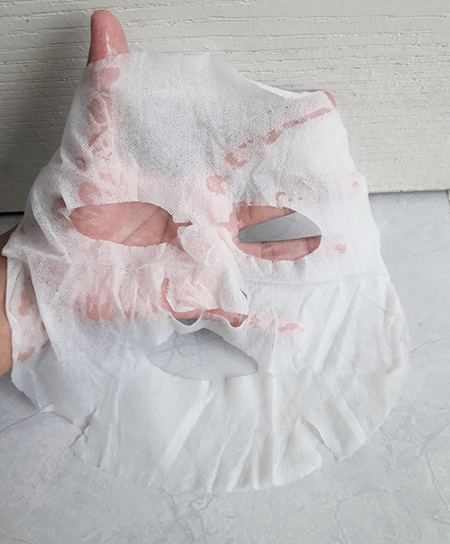 Sheet masknya tipis dan nyaman ada lubang-lubang kecilnya yang disebut water hole sheet.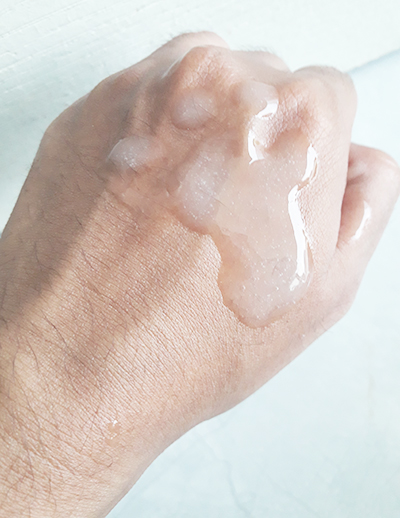 Essencenya sedikit keruh namun tidak terlalu thick atau lengket. Scent yang dihasilkan enak, soft floral dan calm. Fungsi magnesium yang terkandung adalah untuk meredakan iritasi pada kulit sensitive, selai itu juga dapat meningkatkan elastisitas kulit.
Seperti biasa penggunaan sheet mask setelah menggunakan toner, serum/moisturizer/lotion lalu templekan ke wajah dan didiamkan.
Kesan pertama menggunakan sheet mask ini adalah calming dan oily tapi tidak lengket dan licin, justru moisturizing dan soothing. Setelah 20 menit pemakain kulit terasa moist dan fresh. Untuk klaimnya meningkatkan elastisitas mungkin harus menggunakan sheet mask ini rutin atau menggunakan produk magnesium apieu type lainnya seperti moisturizernya. Overall, saya puas menggunakan sheet mask ini.
Thanks To tampilcantik yang sudah mengabulkan reedemproduk saya.
Product Price: IDR 15.000 – IDR 20.000
Tampil Cantik
Average rating:
0 reviews
Packaging Rating

Product Rating

Price Rating