Hai semua.. untuk review kali ini aku mau me review Calmia Oatmeal Therapy Cleansing Foam. Ini aku beli nya di online shop Korea sana mumpung harga nya cukup terjangkau dan ini aku pertama kali mencoba foam ini so jadi ini frist impres Tanpa lama-lama, Yuk ikutin review nya.
Pertama ini foto produk bagian depan nya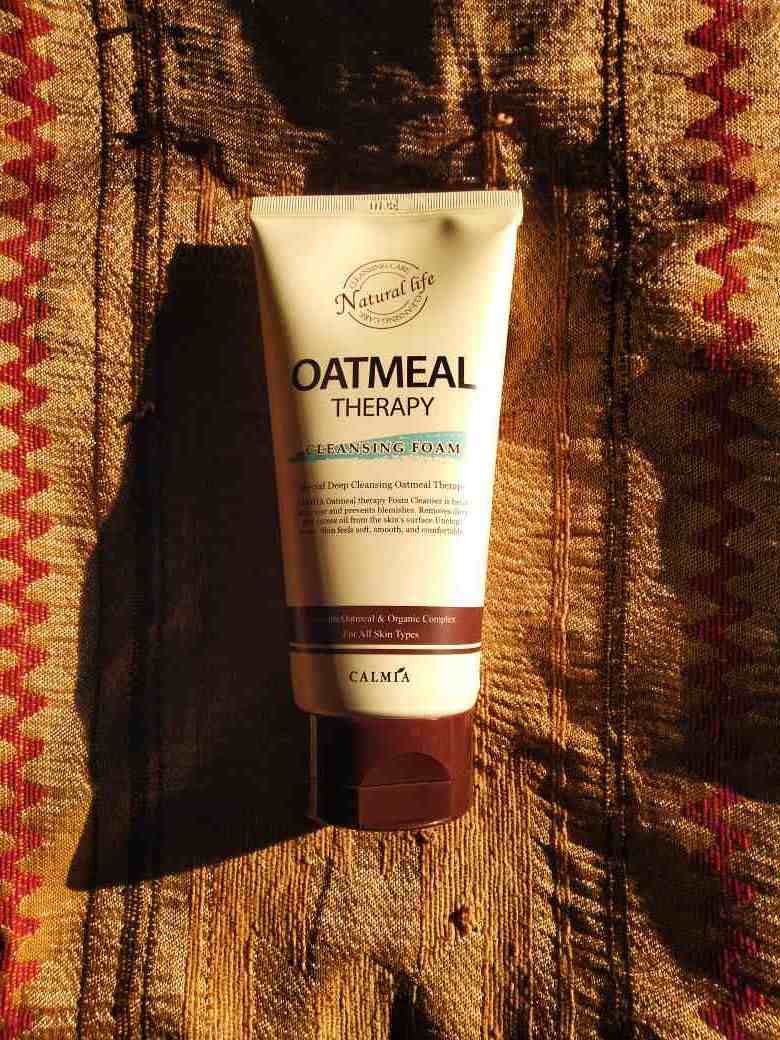 Packaging nya menurut ku standart sama seperti cleansing foam biasanya, disini claim nya tertulis :
Special Deep Cleansing Oatmeal Therapy
CALMIA Oatmeal Therapy Foam Cleanser is help skin clear and prevent blesmish. Removes dirty and excess oil from the skin's surface Unlclogs Pore. Skin feels soft, smooth, and comfortable.
Lalu ini foto bagian belakang nya :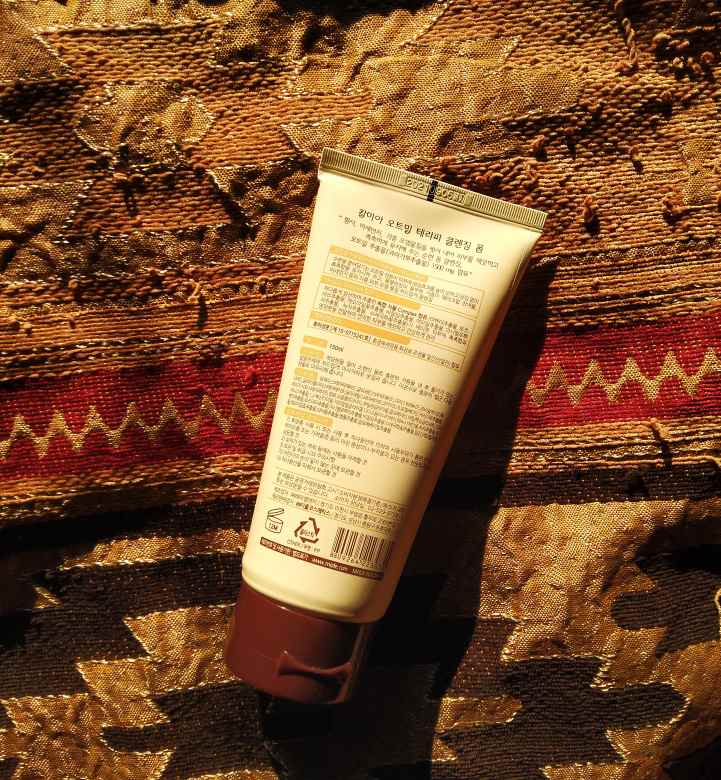 Disini aku tidak bisa mengartikan karena bahasanya Korea semua hhh…
Key Ingredients :
Oatmeal extract – Has hydrating and gentle exfoliating properties, also helps soothe the skin
Green tea extract – High in antioxidants to keep the skin healthy and youthful
Rosemary extract – Contains antiseptic and antibacterial properties
Lalu kita bagian isi produk nya :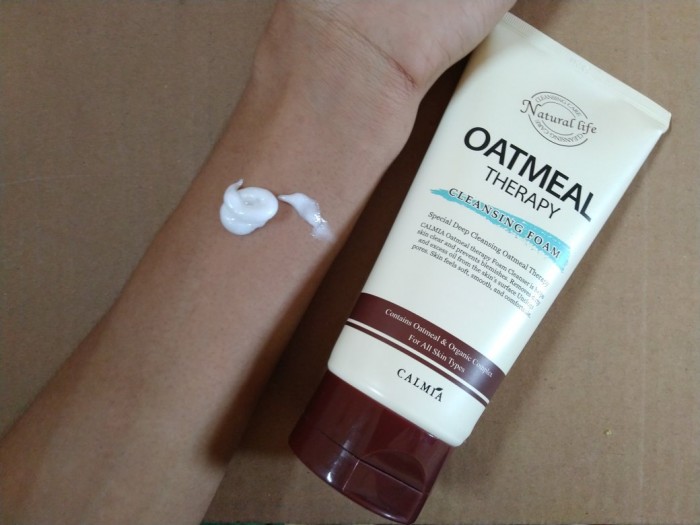 Texture nya lembut, bau nya harum seperti produk bayi gitu tapi tenang aja kok aman kalau ini hhh.. untuk isi nya sendiri 150 ml untuk aku ini bisa buat berbulan-bulan sesuai pemakaian orang masing-masing sih.
Untuk hasil nya sendiri di muka ku :
Ini menurut ku produk nya bagus sesuai sama claim nya. Jerawat ku juga jadi jarang muncul, mild exfoliating jadi suka juga buat angkat sel kulit mati di muka, mengontrol minyak, deep cleansing juga, buat kulit wajah ku lembut dan halus, pori-pori ku juga kelihatan bersih, dan kulit ku jadi lembab. Jadi itu semua review nya kayaknya bagus-bagus yah tapi emang begitu hhh.. untuk kekurangan nya aku masih belum menemukan aku tapi semoga aja tidak ada.
Untuk hasil final nya :
Pros
Bikin kulit ku lembab dan halus
Bau nya menurut aku enak
Deep Cleansing tapi tidak buat kulit wajah jadi kering malahan lembab di kulit aku
Jerawat jarang muncul
Harganya juga menurut ku cukup terjangkau
Cons
Sekian untuk review kali ini, tunggu review ku selanjut nya yah. Bye..
Product price: IDR 51.000
Calmia Oatmeal Therapy Cleansing Foam
Average rating:
1 reviews
Nov 20, 2018
Jujur aku gak berekspektasi tinggi sama facial foam dibawah 50rb ini waktu pas diskon, karena cuma bekal penasaran dan peeling gel-nya calmia tuh hapening bgt tapi aku beli cleansing foamnya karena emg lagi butuh juga. Wanginya sih emang enak, tapi di aku sih cleansing foam ini agak bikin kering tp untungnya gak sampe ketarik dan akhirnya kuhabiskan juga walopun males2an pakenya. Sekitar 6 bulan baru habis. Haha irit juga
Packaging rating

Product rating

Price rating

Summary

Repurchase? Yes, Masih suka sama foam ini.