Akhir-akhir ini saya mengalami dehidrasi kulit yang membuat kusam, dan kering serta berminyak pula diarea T-Zone, mungkin karena type kulit saya kombinasi dan perubahan cuaca juga sangat mempengaruhi. Selain perubahan cuaca, sehabis peeling kulit saya kering dan teratrik juga timbul iritasi kemerahan meski hanya sedikit. Salah satu rutinitas yang bisa menyelamatkan kulitku adalah menggunakan sheet mask. Kali ini saya akan share sedikit review sheet mask dari brand MAMONDE. Sudah pada tahu kan natural brand yang satu ini?.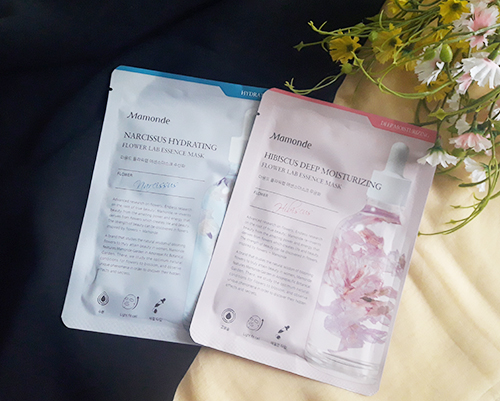 Lets review….
ABOUT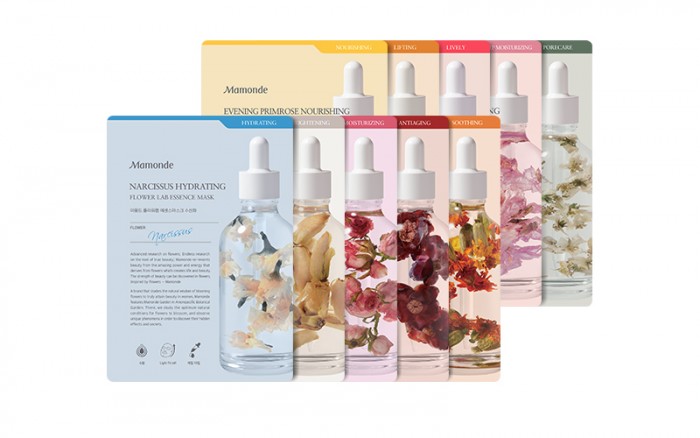 MAMONDE FLOWER LAB ESSENCE. Brand ini mengusung konsep natural yang terinspirasi oleh bunga (inspired by flower) . Ada 10 varian sheet mask ini yang seluruh ingredientnya flower dengan 3 type essence (jelly, serum, dan emulsion), yaitu:
Narcissus (Replenishing), Magnolia (Brightening), Rose (Hydrating), Camellia (Firming), Calendula (Soothing), Evening Primrose (Nourishing), Honeysuckle (Boosting), Pomegranate (Illuminating), Hibiscus (Moisturising), and Eoseongcho (Exfoliating).
Klaimnya:
Flower Filtering Care Effects
"A threefold filtering process produces tiny particles of 2,000ppm flower extract components to facilitate effective absorption and create strong, healthy skin."
Proses filtrasi 3 kali lipat dari ekstraksi bunga yang menghasilkan partikel kecil bunga sebanyak 2000 ppm agar essence menyerap dengan sempurna dan efektif pada kulit serta kulit sehat.
3 Types of Essences for Every Skin Type
"The selection of 3 different types of essences allows you to choose the mask that's right for your individual skin type and concern."
3 jenis Essence yang berbeda sesuai jenis kulit yang dimiliki tanpa takut khawatir.
Light Fit Cell
"Light Fit Cell" is a cellulose sheet that was extracted from tree pulp such as eucalyptus trees. It is soft and translucent and adheres closely to the skin to retain moisture for longer periods.
Sheet mask terbuat dari selulosa pohon eucalyptus (kayu putih). Teksturmya lembut, transparan dan merekat erat pada kulit untuk mempertahankan kelembapan yang tahan lama.
Packagingnya bermacam-macam warna dengan keterangan fungsi bunga yang cantik banget. Untuk yang NARCISSUS HYDRATING berwarna biru dan putih dengan keterangan "HYDRATING" dan isinya 25 ml. Dibagian belakang keterangannya masih menggunakan tulisan korea.
HOW DID SKIN REACT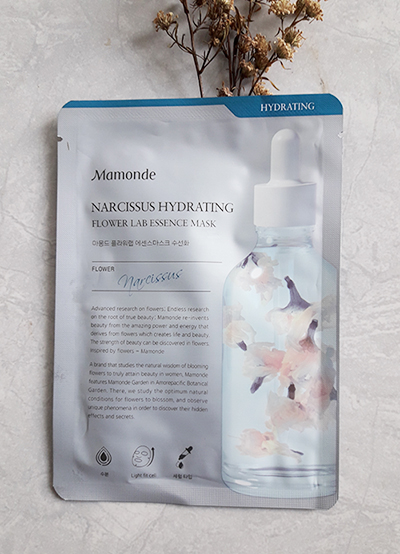 Kemarin saya telah mencoba NARCISSUS HYDRATING Flower Lab Essence dengan klaimnya replenish skin. Sheet mask ini menolong saya mengatasi kekeringan dan kemerahan sehabis exfoliating menggunakan produk peeling.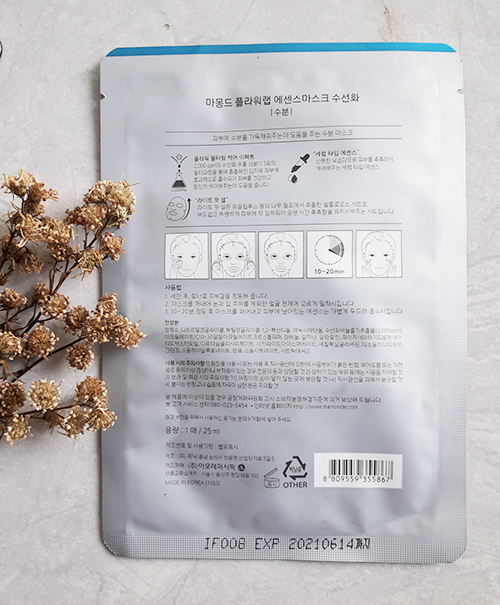 Cara pemakaiannya sama seperti sheet mask lainnya, yaitu setelah mencuci wajah dan mengaplikasikan toner, tempelkan sheet mask ini pada wajah. Biarkan 20-25 menit lalu lepas dan tepuk-tepukkan essensence yang tersisa di wajah.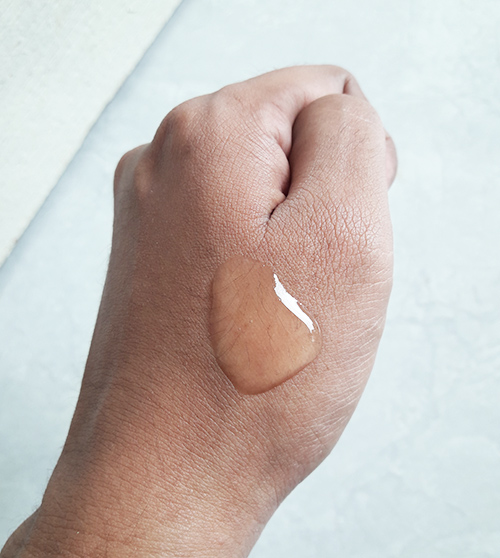 Serum essencenya thick tapi sangat tidak lengket berwarna transparan dengan aroma floral yang enak banget. No enek atau strong.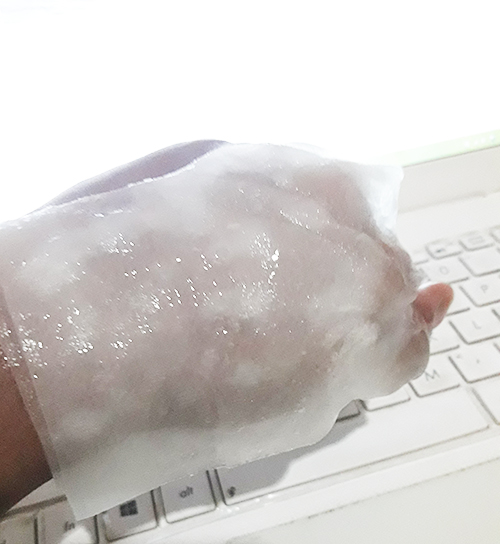 Sheet masknya juga tipis benget dengan serum essence yang melimpah dan sangat mudah menyerap sehingga kulit terhidrasi maksimal dan mengembalikan kelembapannya.
Meskipun kulit saya tipikal kombinasi tapi so far sheet mask ini so far tidak ada breakout, gatal, atau jerawat kecil-kecil tumbuh setelah menggunakan sheet mask ini. Selain itu bisa menjadi salah satu solusi sheet mask untuk moisturizing kulit tanpa kesan thick essence atau lengket.
KESIMPULAN:
Sheet masknya tipis
Essencennya tidak thick dan cepat meresap dikulit
Soothing dan Hydrating
Product Price: IDR 20.000
Tampil Cantik
Average rating:
0 reviews
Packaging Rating

Product Rating

Price Rating