Hai semua… 😉
Kembali lagi bersama aku nih kali ini aku mau kasih pengalaman aku tentang produk yang untuk mengatasi permasalah jerawat di kulit ku.
Salah satu produk acne line dari Pyunkang Yul ini termasuk produk yang tergolong baru untuk mengatasi permasalah jerawat pada kulit wajah. Aku sudah nyobain beberapa produk nya di kulit aku yang oily acne prone produk ini memberikan hasil yang cukup memuaskan rata-rata produk Pyunkang Yul Acne memberikan hasil kurang lebih selama 1 minggu dan aku enjoy memakai produk nya.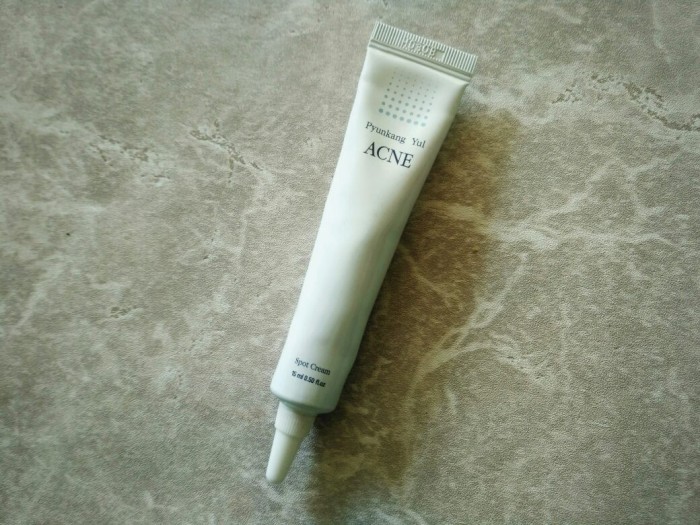 Wadah nya berbentuk tube berwarna putih polos dengan sedikit titik warna biru di atas nya dan untuk kali ini aku memakai produk spot cream yang biasanya aku pakai saat ada jerawat yang muncul.
Bagian belakang nya terdapat tulisan berwarna biru tentang ingredient nya untuk lebih jelas nya kalian bisa lihat di bawah ini :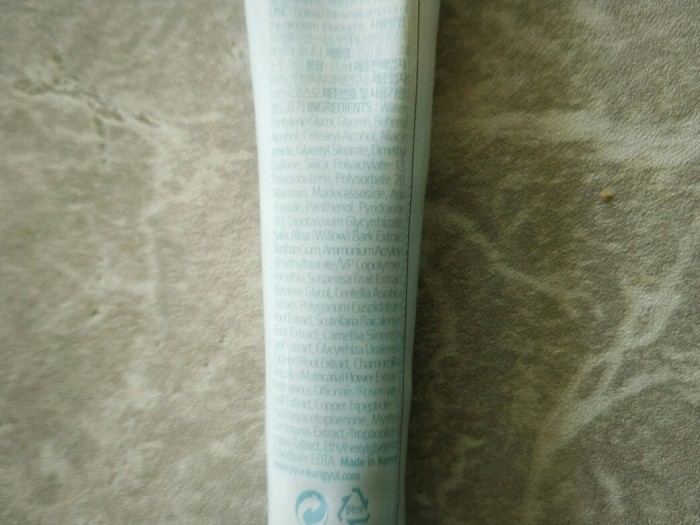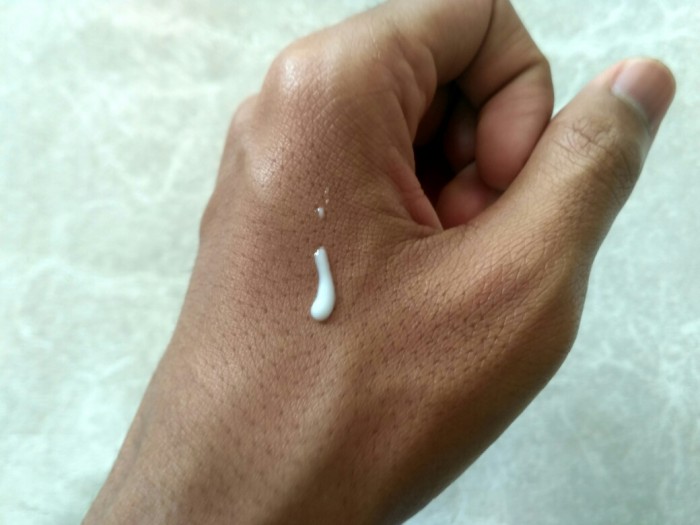 Kalian bisa lihat texturenya berbentuk seperti cream biasanya, berwarna putih dan mudah banget di blend.
Saat setelah di aplikasikan tidak ada rasa lengket di kulit dan cepat meresap nya. Aku sudah pakai produk ini selama kurang lebih 5 bulan dan masih lumayan banyak isinya, aku pakai sebiji kecil udah cukup lalu aku tap tap tap…
Besok nya jerawat jadi lebih mengecil dan tenang, jika di pegang jadi tidak terlalu sakit. Aku biasanya jika jerawat nya kecil aku oleskan akan hilang dalam 2-3 hari, jika jerawat yang besar sekitar 1 minggu di kulit wajah aku.
Untuk hasil akhirnya yang aku suka dari produk ini yaitu :
• Menenangkan jerawat
• Meredakan jerawat secara perlahan-lahan
• Mudah di blend
• Cepat meresap
• Tidak lengket
Yang aku kurang suka dari produk ini yaitu belum menemukan.
Sekian untuk review produk aku kali ini tunggu produk aku selanjutnya yah…
Bye… 😉
Product price: IDR 90.000 – IDR 120.000
Pyunkang Yul Acne Spot Cream
Average rating:
1 reviews
Sep 26, 2019
Alright! This is another failed of Pyunkang Yul at least for me. I love the packaging, it is really simple and sleek, gak makan tempat, gak berisik dan keputusanku mencoba spot cream karena brand tsb adalah brand medical clinic yg ada di Korea yg mana bikib aku tertarik. Okey setelah dipakai sih enak2 aja, lembut dan ga bikin kering. Tapi setelah 2 minggu coba I didn't see any improvement in my acne skin. Its not that bad but also not good. Gak bikin tambah parah sih tp jerawatku jg ga sembuh terus buat apa dipake dong. Parah sih kesel bgt karena gak ngaruh apa2.
Packaging Rating

Product Rating

Price Rating