Hari ini aku mau membicarakan contouring pallete dari Catrice. Yang namanya Prime and Fine Professional Contouring Pallete.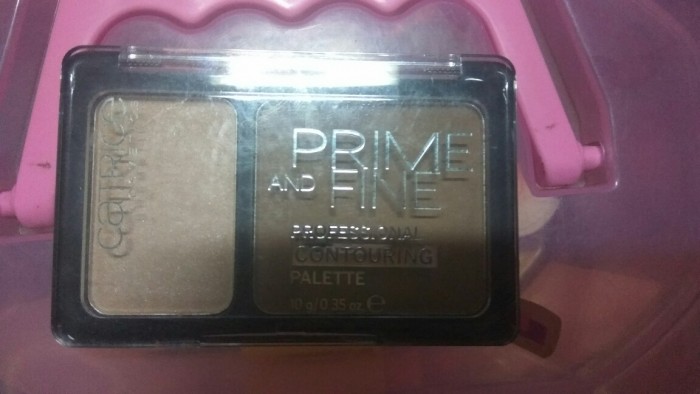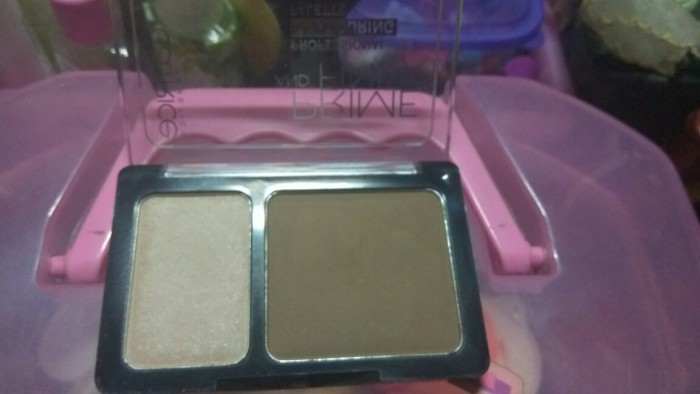 Pallete ini sebenernya lebih enak disebut duo aja sih ya, karena kalau pallete aku kepikirannya udah yang wah aja gitu, yang ada banyak banget shadenya. Nah untuk contouring sendiri sebenarnya aku bukan orang yang tertarik atau merasa contouring itu penting. Mostly karena aku belum pernah menemukan shade contour yang tepat dan belum terlalu mengerti mengerti letak contour yang baik dan benar itu gimana.
Well, I admit that I watched way too many youtube video on how to contour for beginner, but still… Untuk bentuk wajah, tipe wajahku oval tapi bagian pipi agak lebih chubby daripada orang lain yang tipe wajahnya oval. Honestly, sampai sekarang aku sendiri masih bingung bentuk wajahku apa. Bagian pipi ku chubby, bagian dahi lebih besar daripada dagu, dan bagian dagu ku sangat kecil. Its not that I have a problem with my face shape. Its just confusing when people ask. Jadi untuk make up, aku biasanya ngambil apa yang ku suka aja. Hmm, cukup ya blabberingnya. Lanjut ke review produk.
Untuk packagingnya, menurutku sih kurang lebih sama dengan kebanyakan produk drugstore. Cheap and fragile looking packaging, which I'm not really a fan of. Tapi kalau dilihat dari segi harga aslinya ya worth it aja sih selama gak langsung rusak mah. Aku sendiri udah menjatuhkan produk ini lebih dari 2 kali dan untungnya sampai sekarang produknya masih stay dan gak crack. Cuma ya kayanya kalau jatuh dari meja yang tinggi ya udah pasti ancur sih. Di dalam packagingnya terdapat dua produk yaitu contour dan highlight.
Untuk formulanya sendiri contour dan highlightnya sangat powdery dan gak pigmented sama sekali. Mungkin untuk yang kulitnya lebih fair daripada aku kayanya akan terlihat pigmentnya, tapi karena kulitku udah masuk ke medium jadi sama sekali gak keliatan. Ini nyebelin banget sih. Terutama untuk highlightnya yang pas di swatch chalky banget dan shimmernya keliatan banget. Dan lagi-lagi kesimpulannya sih aku emang belum ngerti shade contour yang baik dan benar untuk kulitku-_- warnanya lebih ke cool toned daripada warm toned, jadi menurutku sih kurang bagus kalau kalian mau maksain ini jadi bronzer.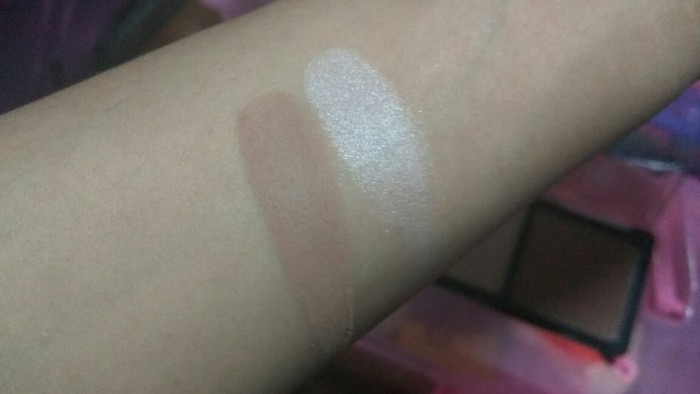 Oya aku gak punya foto pemakaian di wajah karena warnanya bener-bener gak keliatan di aku, walaupun aku udah pakai banyak-banyak. Untuk daya tahannya aku juga gak bias bilang apa-apa since it doesn't showing up on my skin. Fail purchase banget sih ini. Untung gak terlalu mahal harganya jadi gak nyesek-nyesek amat. But still… Pelajaran untuk kalian yang mau coba produk ini lebih baik pilih shade yang lebih gelap dari kulit kita, yang tergelap malah kayanya sih yang akan shows up di kulit mediumku.
Product price: IDR 120.000
Catrice Prime and Fine Professional Contouring Palette
Average rating:
1 reviews
Mar 10, 2019
Repurchase?:
No, mau coba contour palette lain
Menurut saya warna cokelatnya bagus! Cool-toned jadi keliatan ashy brown gitu. Cocok banget buat contouring karena keliatan kayak bayangan di wajah. Efeknya pas banget buat bikin muka keliatan lebih slim. Produknya sendiri nggak terlalu pigmented, harus di-built warnanya. Tapi warnanya nggak bikin muka keliatan kotor kok.
Packaging rating

Product rating

Price rating