Beberapa waktu yang lalu aku dikirimin paket dari Elsheskin. Ada yang tahu sama brand ini? Elsheskin merupakan  brand local asal Yogyakarta yang menyediakan produk perawatan kulit dan kosmetik yang terjamin keamanannya karena sudah bersertifikasi BPOM. Beberapa produk yang aku dapat diantaranya Elsheskin Cleanser Wash, Elsheskin Protection Day Cream, Elsheskin Lightening Night Treatment dan Elsheskin Matte Lipstick. Aku akan review produknya satu per satu, tapi di postingan ini aku akan review lipstick nya dulu yah.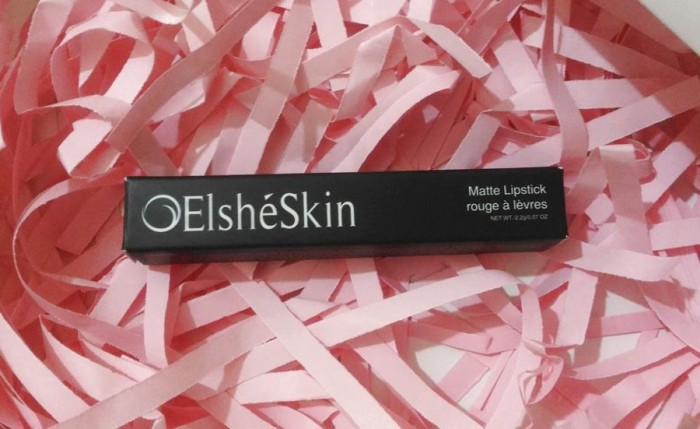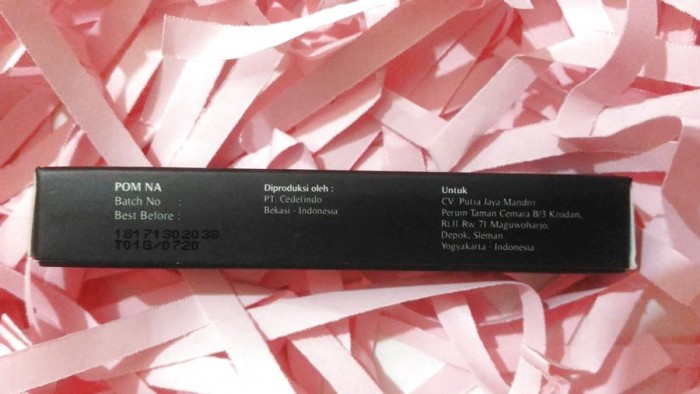 Lipstick ini dikemas dalam dus berwarna hitam elegan dengan keterangan yang diprint dalam warna putih. Kemasannya simple, ga macem-macem tapi somehow kelihatan classy gitu.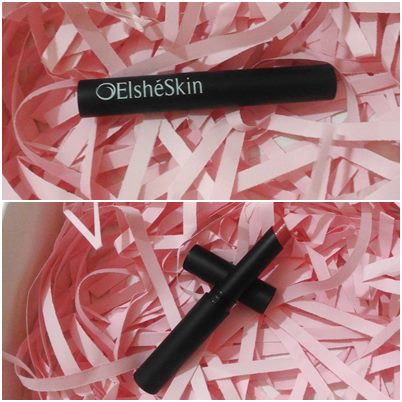 Bagian dalamnya ga jauh beda seperti lipstick kebanyakan, berbentuk tabung silinder dengan kemasan yang terbuat dari plastik yang cukup kokoh berwarna full hitam. Lipstick ini ukurannya ramping gitu ga bulky sama sekali, mirip sama kemasan Viva Matte Lipstick itu, aku suka kemasannya yang terkesan sleek gini jadi kalau mau dikantongin atau dimasukin kedalam pouch make-up sama sekali ga makan tempat. Travel-friendly sekali!
Komposisi :
Elsheskin Matte Lipstick ini memiliki 5 pilihan warna yang cantik-cantik seperti pink, fuchsia, merah, hingga peach. Diantara kelima shades ini aku memilih Rossana yaitu perpaduan antara warna pinky-peach yang sangat girly dan wearable buat dipake sehari-hari. Tadinya aku juga tertarik sama shade Autumn tapi sayangnya lagi out of stock.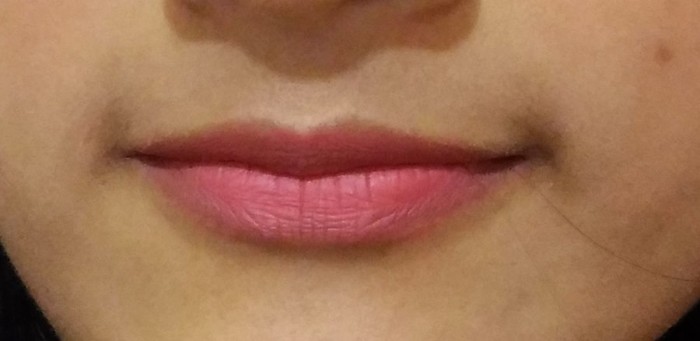 Dari swatch diatas kelihatan kalau warnanya cenderung ke nude-pink gitu yah daripada pinky-peach, sebenernya in real life hint peach nya lumayan kenceng, sayangnya kamera aku ga cukup canggih buat nangkep warna yang sebenernya, jadi bener-bener masuk deh warnanya buat kamu yang punya warm undertone. Elsheskin Matte Lipstick ini bener-bener matte loh finishing nya, bahkan saking matte nya lumayan seret buat diaplikasikan di bibir, to my preference I'd like it to be more creamy. Staying power nya lumayan bagus, dipake makan cantik juga tetep stay tapi tetep aja ilang kalau dibawa makan nasi padang beserta gulai nangkanya -_- Dia juga ga bikin bibir tambah kering kok tapi aku selalu apply lip balm sebelum pake lipstick sih buat mencegah kehancuran(?) bibir. Anyway, aku suka sama lipstick ini, semoga aja ke depannya bisa lebih banyak pilihan warna yang dikeluarkan.
Product price: IDR 49.000
Tampil Cantik
Average rating:
0 reviews
Packaging rating

Product rating

Price rating

Summary

Repurchase? Yes, but with different shades!