Brand kosmetik Inez mungkin sudah ga asing lagi buat kamu para beauty enthusiast. Produk-produk kecantikkannya sendiri cukup lengkap mulai dari skincare, make-up base hingga make-up dekoratifnya. Yang paling terkenal itu si Eyeshadow-nya, udah banyak banget yang nge-rave eyeshadow Inez dan hampir semuanya puas sama performanya. Kali ini aku ga akan bahas soal eyeshadow nya tapi lipsticknya. Namanya Inez 900 Perfect Glow Matte Lipstick.
Lipstick yang diperkaya dengan Vitamin E dan UV Protection. Mudah dan nyaman saat diaplikasikan, serta tidak mudah luntur dengan hasil akhir tidak mengkilap (matte) sehingga bibir akan terlihat lebih menarik.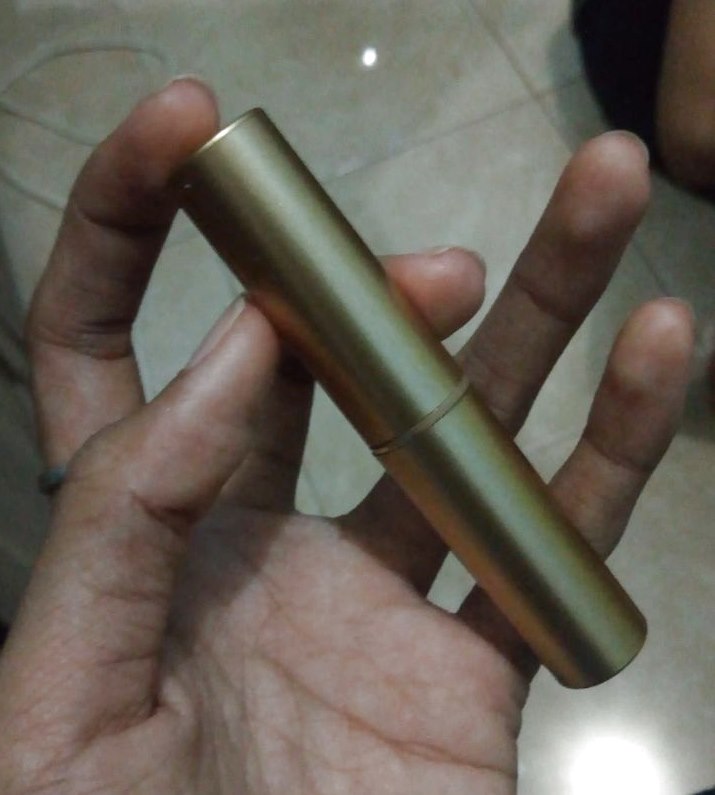 Seri Inez 900 ini berbeda dengan produk-produk Inez lainnya, kalau sebelumnya produk Inez selalu didominasi oleh kemasan berwarna biru tua yang terkesan jadoel sekali maka di seri Inez 900 ini kemasannya terlihat lebih modern dengan dominasi warna emas pada kemasannya. Inez 900 Perfect Glow Matte Lipstick ini kemasannya ramping, mirip kayak kemasan lipstick Purbasari yang fenomenal itu. Lipstick ini aku dapat dari kedermawanan (baca : dikasih) sepupuku, katanya dia ga suka warnanya jadi daripada mubazir dengan senang hati aku terima aja kedermawanannya(?), lumayan buat nyoba kalo bagus kan bisa beli lagi nanti. Sebenarnya lipstick ini dijual lengkap dengan kemasan dusnya tapi karena aku dapat lipstick ini dikasih jadi dusnya ga ada lagi deh hehe xD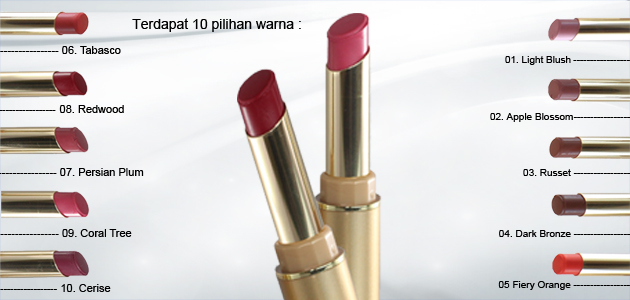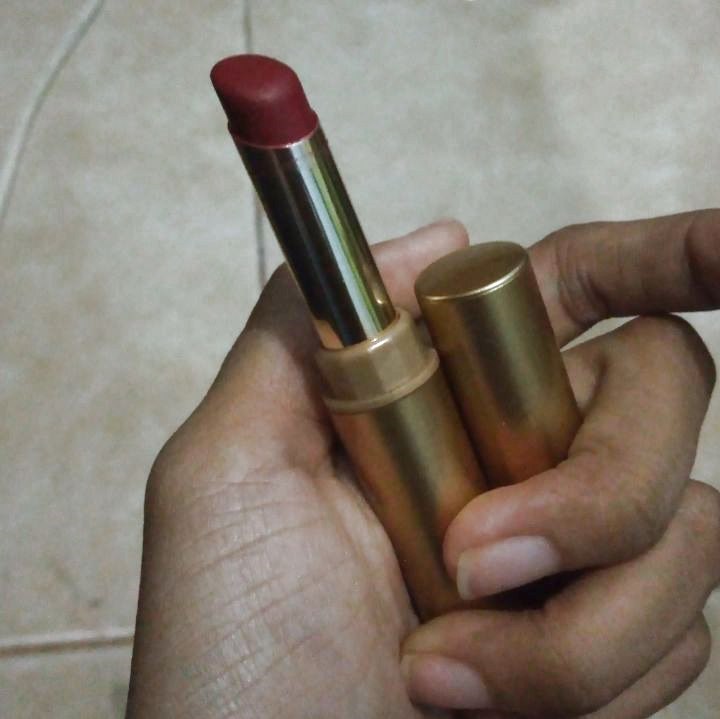 Shade yang aku punya ini no 7 Persian Plum, kalau dari batang lipsticknya kelihatan warnanya merah agak gelap. Oh iya, Inez 900 Perfect Glow Matte Lipstick ini tersedia dalam 10 pilihan warna. Aku tertarik pengen cobain yg no 9 Coral Tree karena kulemah terhadap lipstick dengan nuansa peachy dan coral.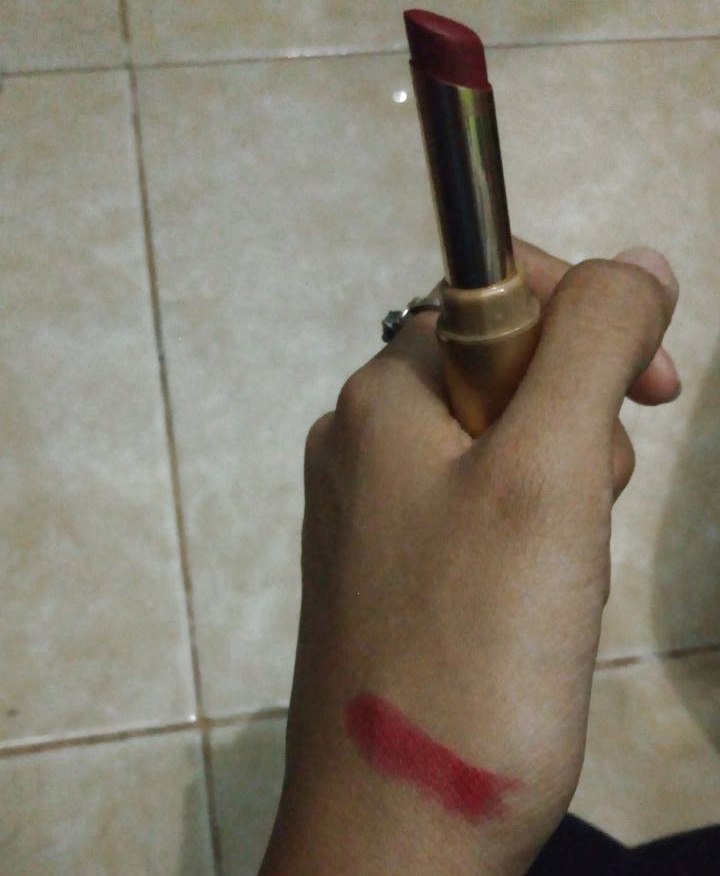 Let's move on to the swatch! Dari swatchnya kelihatan kalau lipstick ini tuh finishingnya matte tapi dia ga seret kok pas diaplikasikan ke bibir. Warnanya ini menurutku termasuk ke jenis classic red without yellow or blue-based color, bener-bener pure red pokoknya. Warna macam ini cocok buat semua skintone, dan juga warnanya ini pigmented sekali oles langsung keluar warnanya. Dia juga ga bikin bibir aku makin kering, dipake makan warnanya juga masih nge-stain palingan cuma memudar aja warnanya dibagian bibir dalam. Pokoknya ketjeh lah!
Product price: IDR 63.000
Tampil Cantik
Average rating:
0 reviews
Packaging rating

Product rating

Price rating