Pertama kali punya brush nya Ecotools itu yang buat eyeshadow yang bentuknya dual-ended dan jujur aku puas banget sama hasilnya. Akhirnya kepikir untuk coba brush Ecotools yang lain, nah kebetulan banget waktu lagi liat – liat ternyata brush nya Ecotools lagi ada yang sale dan salah satu yang bikin aku penasaran adalah yang Ecotools Complexion Buffer Brush. Waktu baca reviewnya juga banyak yang suka sama hasil dari brush ini, akhirnya beli deh!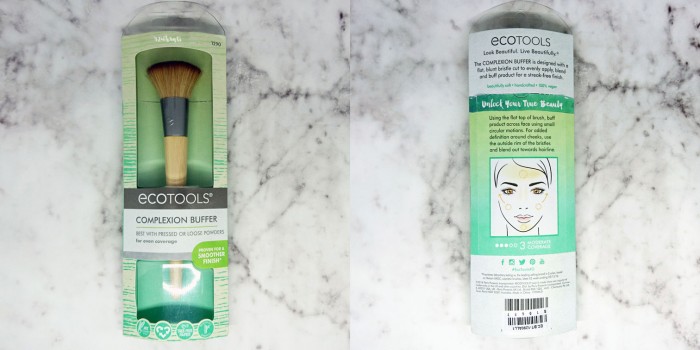 Untuk brush dari Ecotools emang ada kotaknya ya, disitu lengkap penjelasan mengenai brush nya sendiri.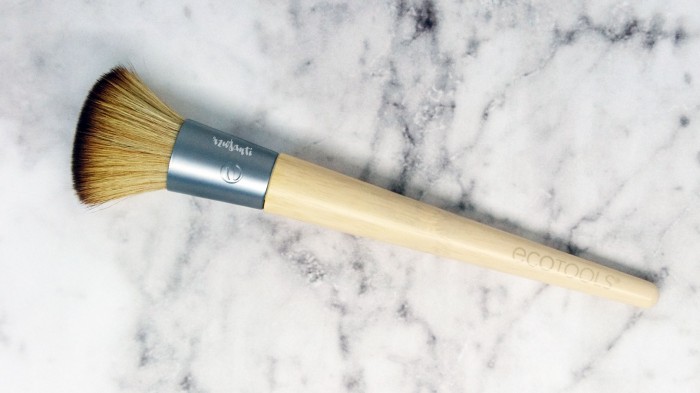 Ecotools Complexion Buffer Brush ini menurutku lebih ke bentuk flat top brush ya. Gagangnya terbuat dari bambu dengan panjang yang menurutku cukup pas dan gampang juga untuk dipegang.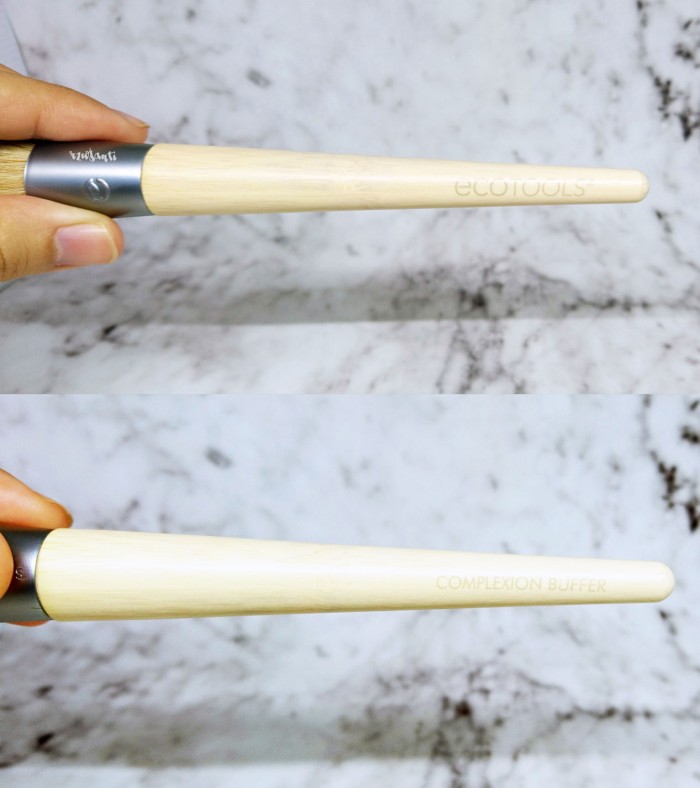 Nama brush serta logo brand nya juga tertera di gagang brush nya.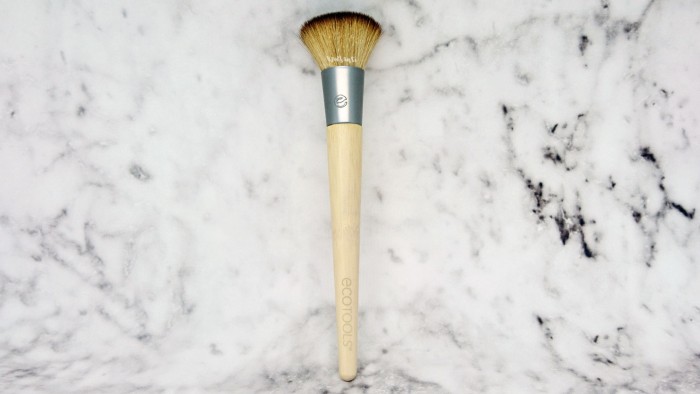 The COMPLEXION BUFFER is designed with a flat, blunt bristle cut to evenly apply, blend and buff product for a streak-free finish.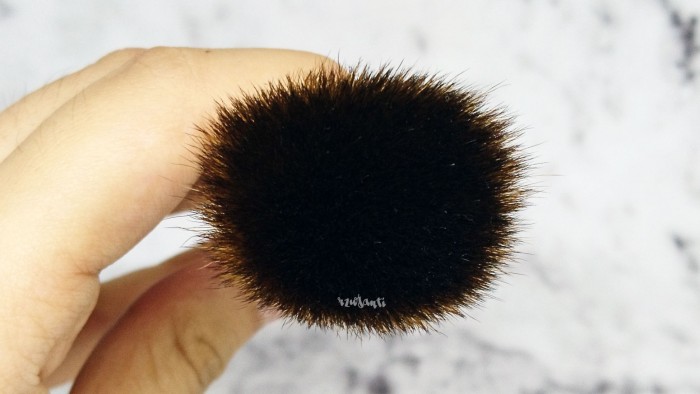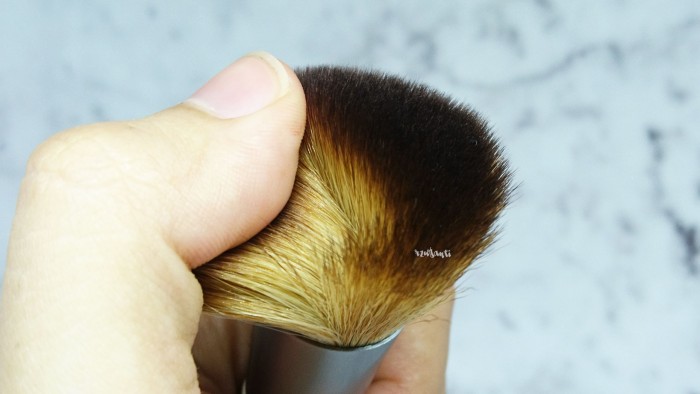 Brush ini termasuk syntethic hair soalnya 100% vegan tapi tetap berasa lembut loh. Waktu dipakai di wajah gak berasa menusuk dan emang lembut banget di kulit. Kalo dibandingin sama Wet n Wild yang Flat Top Brush nya, masih lembut punya Ecotools ini bristle nya. Tapi emang gak terlalu lebar banget ukurannya.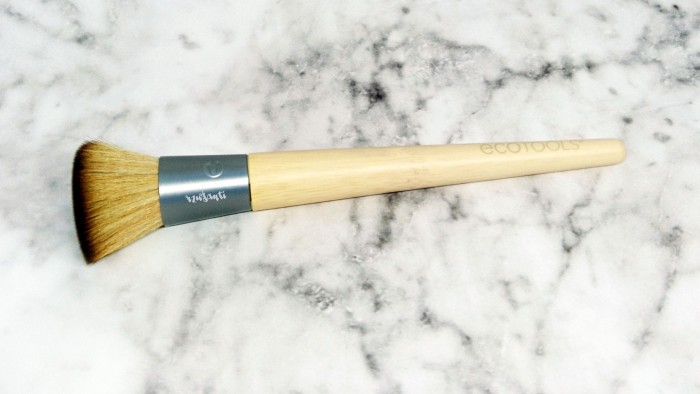 Aku udah coba ini dengan foundation Catrice aku yang biasanya agak streaky kalo aku apply pake brush. Hasilnya ternyata bagus banget dengan brush ini. Coverage nya tetep dapet tapi hasilnya gak streaky. Emang awalnya aku harus agak terbiasa untuk gak terlalu menekan brush nya ke wajah waktu nge blend karena berasa kayak bulunya lebih lembut jadi kalau terlalu ditekan jadinya lebih letoy gitu loh (?) yang biasa pake flat top brush mungkin ngerti maksudku apa. Tapi kalau udah terbiasa, ternyata apply foundie lebih gampang dengan brush ini.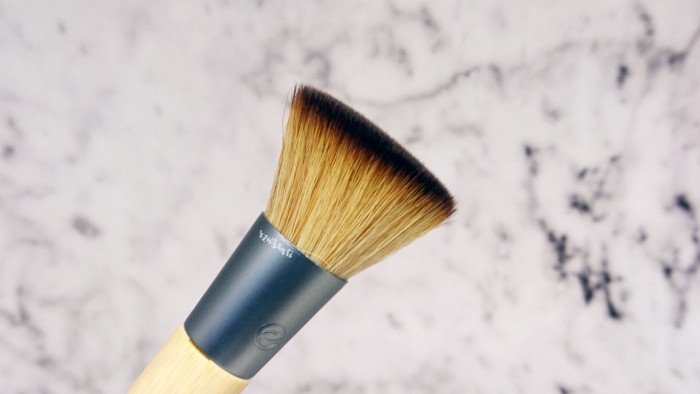 Akhirnya aku ngerti kenapa banyak yang nge-rave brush ini, ya emang bagus banget sih. Untuk harganya emang agak sedikit pricey tapi biasanya Ecotools ini banyak sale nya kok. Tunggu aja harganya turun, worth it banget!
Product price: IDR 165.000
Tampil Cantik
Average rating:
0 reviews
Packaging rating

Product rating

Price rating