So today I have another lip cream review for you guys. It is from eternally, named Matte High Color Lip Smoothie in shade Red Velvet. Quite mouthful, eh? I bought this in Matahari Dept. Store near my area, I forgot how much it costs but I remember it's not that pricey.
Lets start the review from the packaging. Kemasannya terbuat dari plastic berbentuk kotak, sehingga gak terlalu travel friendly, karena agak makan tempat. Kemasannya terbuat dari plastic dengan tutup berwarna hitam, plastiknya transparan sehingga warna produknya terlihat dari luar dan ada nama produk di depannya.
Sebenernya saat nulis judul review ini aku agak bingung mau namain apa, karena dikemasannya nama produk ini beda-beda di depan dan belakang. Akhirnya aku google dulu dan untung nemu. Karena sebelumnya aku jarang banget liat review eternally di google. Kayanya orang-orang belum banyak yang tau brand ini, padahal di mall kebanyakan boothnya ada di sebelah booth make up terkenal lain. Dan aku sendiri taunya juga karena tanteku salah satu orang yang menggunakan lip product apapun dari brand ini. Dari lip cream sampai lip balm.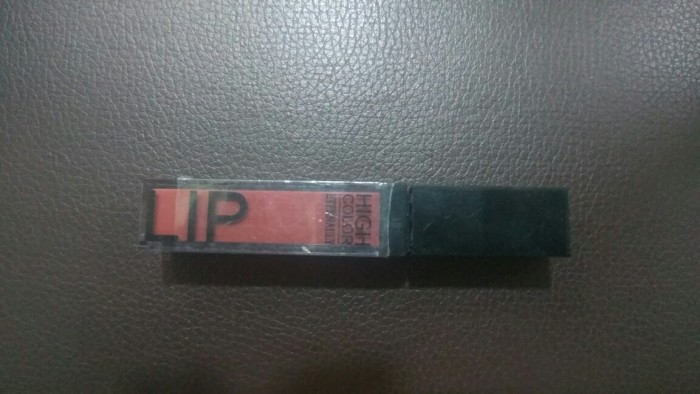 Untuk formulanya aku lumayan suka, kalau kalian pernah mencoba nyx smlc, lip cream ini teksturnya kaya gitu, creamy tapi gak terlalu thick. Tapi saat diaplikasikan tetap terasa di bibir walaupun bukan rasa yang mengganggu ya. Agak terasa lengket tapi gak menganggu sama sekali menurutku, hanya sedikit aja. Dan ini juga gak transfer proof ya, untuk waterproof juga kayanya ngga terlalu sih, karena saat aku pake buat minum tanpa sedotan dia tetap hilang dibagian dalam, tapi bagian luarnya masih utuh.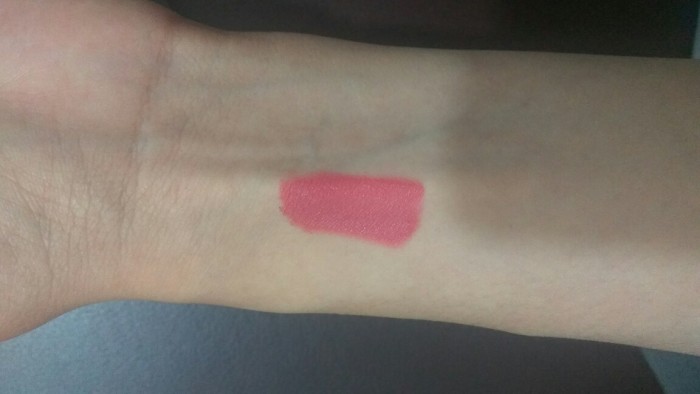 Dan untuk ketahanan aku bisa bilang lip cream ini stay sampai 4 jam. Tapi dengan catatan kalau dipakai makan berat dia akan menghilang. Yang aku gak terlalu suka sih lip cream ini menggumpal, bukannya fading, jadi harus di hapus dan gak bias di timpa. Bias jadi catatan untuk kalian yang suka nimpa lip cream atau nyampur-nyampur warna lip product. Warnanya lamayan cantik menurutku, ini untuk kalian yang mau pakai warna cerah tapi gak terlalu bold. Dan aku sendiri seneng banget sama warnanya karna instantly membuat wajah terlihat cerah dan cantik banget.

Overall, aku suka-suka aja sih, bukan holy grail tapi lumayan sering aku pakai.
Product price: IDR 90.000
Eternally Matte High Color Lip Smoothie
Average rating:
1 reviews
Nov 25, 2018
Aku ngerasa pakai lipstick ini terasa berat, berasa banget pakai lipstick. Warnanya bagus dan cocok sama warna kulit aku, pigmentasinya juga lumayan. Aplikatornya mudah digunakan tapi formula lipstick ini yang aku kurang suka karena teksturnya yang thick dan agak lengket. So, aku sih no dan mau coba lipstick lain.
Packaging rating

Product rating

Price rating