Assalamualaikum 😉
Hai hai semuaa!^^ aku mau sharing nih tentang salah satu produk skincare yang akhir-akhir ini lagi sering aku pakai. Namanya Mustika Ratu Peel Off Mask. Ada yang tahu sama masker ini? Sejujurnya aku udah cukup lama tahu sama masker ini, hanya saja ga gitu tertarik buat coba selama ini. Kebetulan minggu lalu di alfamart lagi ada promo masker Mustika Ratu Peel Off Mask varian lemon buy 1 get 1, makanya tanpa pikir panjang aku comotlah dua tube masker ini dan bayar ke kasir. Lumayan banget kan dapet separuh harga? Namanya juga cewek, lemah terhadap diskonan hahaha xD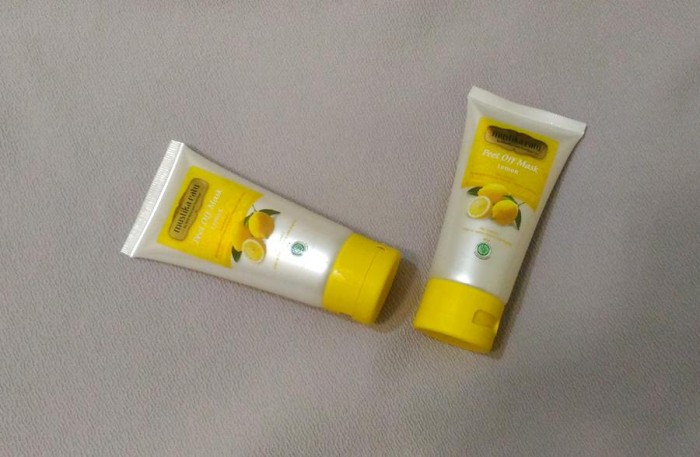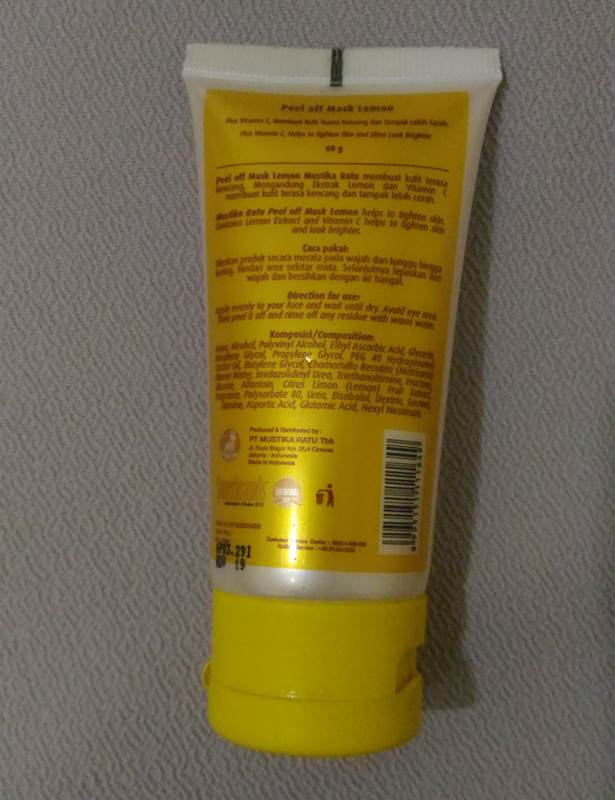 Ingredients :
Setahu aku masker peel off ini ada dua jenis varian, yang pertama varian lemon ini dimana dikhususkan buat kamu yang punya kulit normal to oily dan satu lagi varian green tea yang cocok banget buat kamu yang punya kulit normal to dry. To be honest, sebenernya jenis kulitku ini lebih cocok pakai yang varian green tea, cuman yah seperti yang aku bilang tadi diskon adalah yang utama! xD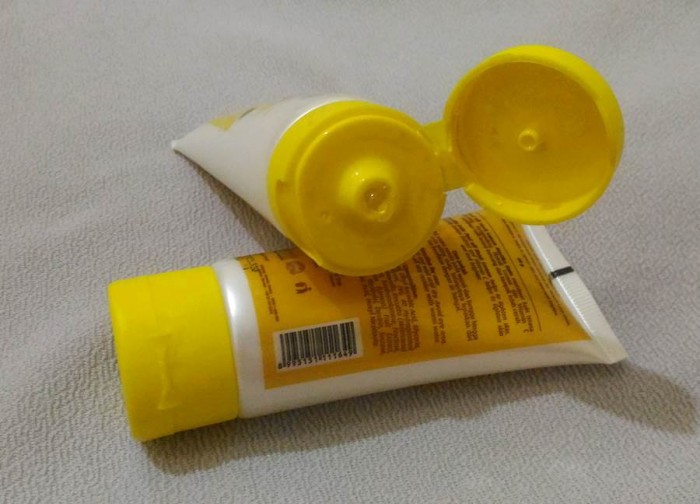 Masker ini dikemas dalam kemasan tube ukuran 60 ml yang mana jika dilihat dari ukuran tube nya dia mini sangaaatttt…. Kemasan tube nya berwarna kuning dengan tutup flip flop warna kuning cerah. Di bagian belakang kemasan terdapat keterangan mengenai deskripsi produk, cara pakai, komposisi dan barcode.
Verdict :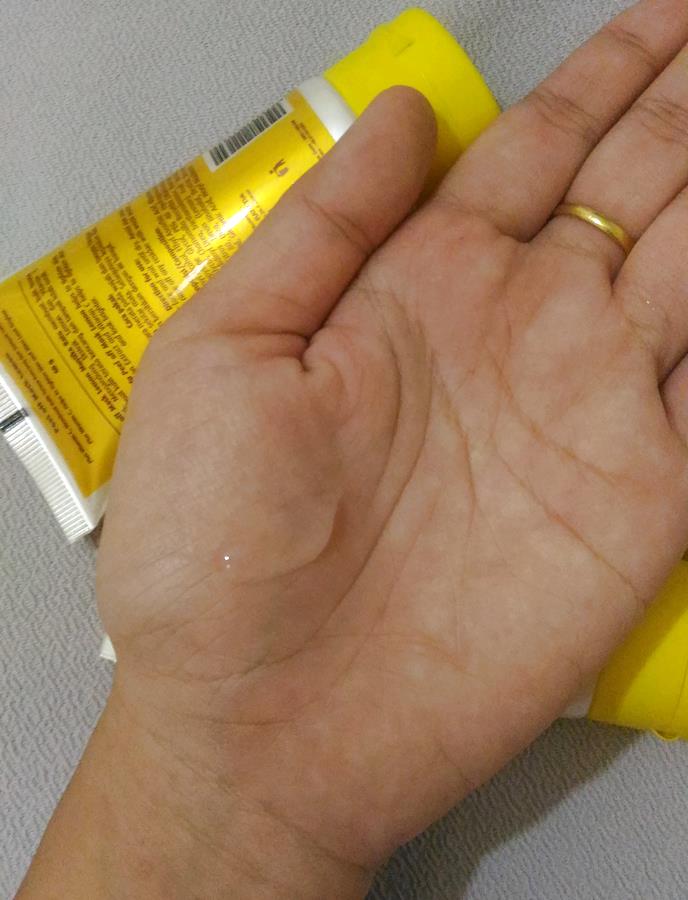 Teksturnya itu gel, tidak berwarna dan aroma lemonnya lumayan kenceng. Waktu dituang ke tangan dia mesti cepet-cepet dioles dan diratain ke wajah karena cepet banget keringnya. Kandungan alkoholnya cukup kencang menurutku, karena bikin bagian mata agak perih. Setelah kering dia membentuk kayak "kulit kedua" gitu di wajah, warnanya bening. Pas dikletek emang cukup kerasa lengket tapi ga yang bikin sakit gitu. Setelah maskeran muka emang berasa enteng dan halus gitu, hanya saja ga seperti kebanyakan masker peel off lain dia sama sekali ga ngangkat komedo. Memang dikemasannya ga ada tertulis klaim buat bersihin komedo, hanya saja ekspektasi aku udah kadung tinggi ke produk ini makanya jadi mayan kecewa sama hasilnya hehe xD
Product price: IDR 33.500
Mustika Ratu Peel-Off Mask
Average rating:
1 reviews
Apr 24, 2019
Kalo saya pakenya yang kemasannya ijo varian Green Tea. Menurut saya alkoholnya lumayan kenceng, rada cekit-cekit di muka. Jadi saya nggak merekomendasikan produk ini buat teman-teman yang sensi sama alkohol. Terus pas dikeletek tuh gampang banget. Tentu aja nggak bisa mengangkat komedo yah. Tapi dia efektif bikin kulit terlihat cerah dan terasa lebih halus.
Packaging rating

Product rating

Price rating