More blush review you guysss! I'm so freaking excited that I'm finally found my holy grail blush. Well okay, I admit that I haven't try that many blush but believe me when I say this blush that I'm going to review is suuuuper nice. Okay, I'll stop blabbering and here's the review. Blush yang mau aku review adalah Cheek Rouge dari Beautistyle Cosmetics.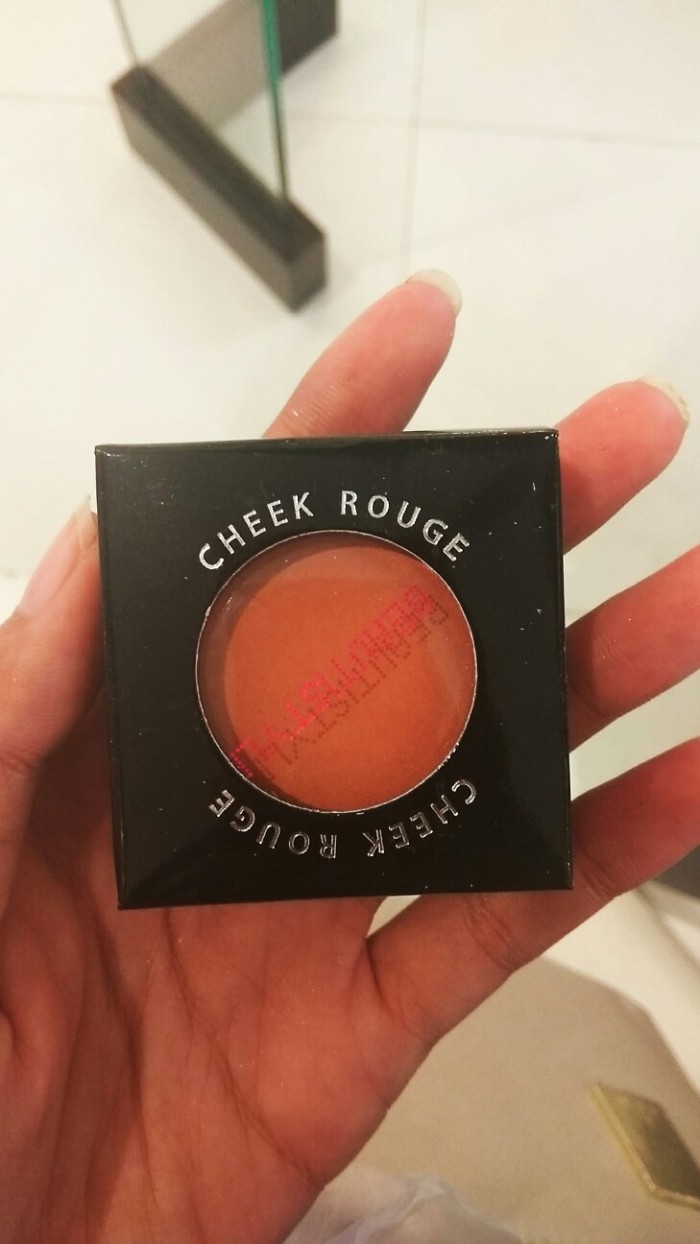 Siapa yang udah pernah denger brand ini? Well, aku sendiri malah baru tau brand ini beberapa minggu lagi saat membeli blush ini. Booth Beautistyle Cosmetics sendiri aku temui di Centro. Aku ke booth ini saat mbak-mbak spgnya yang super friendly nawarin berbagai macam produk dan ngasih make over gratis. Setelah hampir satu jam di boothnya akhirnya aku memutuskan untuk mengambil blush dan lip cream dari beautistyle cosmetics. Review untuk lip creamnya akan menyusul guys don't worry😉
Beautistyle as a brand surprisingly good you guys should check it if you see one at the mall. Karena baru pertama denger sejujurnya aku agak skeptis sama produk-produknya. But it turns out, a lot of beautistyle product have a really good quality and the swatches thooo, soo nice. Dari eyeshadow, eyebrow pencil, blush, lip cream, dan lipstik semuanya bagus dan good quality. Bukan sekedar produk yang asal buat. Next time aku ke boothnya aku mau beli single eyeshadownya, karena glitternya bagus banget, super pigmented and super metallic.
Nah sekarang blush nya. Cheek rouge ini kemasannya standar sih menurutku, gak keliatan wah banget tapi gak murah juga. Sturdy sih poin plusnya, jadi gak gampang pecah. Aku personally belum pernah tes ketahanan kemasannya karena belum pernah bawa di make up pouch atau travelling bag gitu. Tapi melihat kemasannya sih kayanya blush ini akan tahan untuk dibawa di pouch make up. Kemasannya berisi blush aja ya gak ada aplikatornya, jadi kalau untuk touch up kalian tetep harus bawa brush terpisah. Not really convenient but brush di blush kaya gini juga biasanya gak kepake sih untukku personally.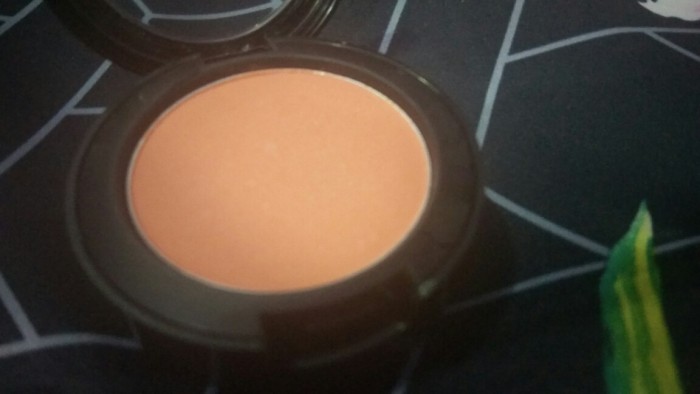 Not for the texture, teksturnya semacam bedak padat gitu. Tapi yang bikin aku jatuh cinta adalah blush ini gak powdery sama sekali. Sama sekali. Udah sampe aku kusek-kusek parah gitu sama brush tetep gak ada powder yang berjatuhan. Dan walaupun udah di pack banyak banget di brush, saat di tap, gak ada excess powder yang jatuh. I love that. Gak messy sama sekali dan ngerasanya kaya pakai blush mahal aja gitu gak ada powdernya sama sekali.
Another plus(or minus for you) is this blush is not that pigmented. Its really subtle but buildable. Kenapa ini plus buat aku? Karena untuk blush aku emang bukan fan of pigmented blush yang sekali usap langsung ndemplok di pipi. Aku suka blush yang subtle dan harus beberapa kali usap untuk dapetin pigmentasi yang pop out karena hasilnya akan natural bangettttt. Ditambah teksturnya yang gak powdery sama sekali. Blush ini bikin aku keliatan blushing from within. Oya, blush ini finishnya matte tapi kalau benar-benar diperhatikan ada sedikiiiit banget mild shimmer. Sedikit banget, I don't even notice that in the natural lights. But in artificial lights you can't see a itsy bitsy tiny shimmer on your cheek. It doesn't bother me anyway.
Untuk ketahanannya, I would say this blush lasted for the whole day in my oily skin. Its really good because I'm not the type of person who touches up her blush in the middle of the day. Maybe the powder and lipstick, but not blush. Dan semakin lama kamu pakai, blush ini makin keliatan natural you guys. It is so beautiful. Dan yang bikin aku makin head over heels sama ini blush adalah hasilnya yang bener-bener natural. When I say natural, I mean it. People can't tell if I'm using blush or I'm blushing. It is THAT natural you guys.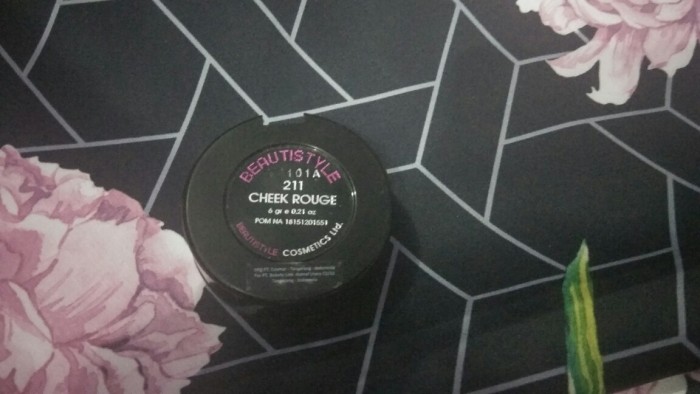 Oya shade yang aku punya adalah nomor 211. Warnanya pastel orange I woud say. Kaya peach tapi lebih terang lagi, but in subtle ways. Sebelumnya aku yakin kalau aku gak akan cocok menggunakan warna seperti ini tapi ternyata aku salah besar sodara-sodara. It does look beautiful on my skin, it doesn't look like I used some type of chalky crayon on my cheek. It does flatter my complexion. I would say this shade match fair to medium skin. Cause it is so subtle, I don't know if it is going to appear in darker skintone. But, you can always try the tester in the booth, can't you?😉
Product price: IDR 105.000
Beautistyle Cheek Rouge
Average rating:
1 reviews
Dec 21, 2018
Blush ini menurut saya ukurannya agak bulky yah. Bentuknya bunder agak gendut gitu. Agak menuhin tempat di pouch. Saya pernah punya warna yang ini juga, dan itu emang natural banget. Kayak nggak pakr blush on tapi seger. Nggak menor sama sekali. Buat yang demen blush on menor, tenang aja. Soalnya varian warnanya lumayan banyak kok, dan yang warnanya terang-terang itu pigmented banget. Jadi pigmentasinya emang beda-beda, tergantung sama variannya. Tinggal pilih sesuai selera aja.
Packaging rating

Product rating

Price rating