Hello beauties💐
Akhirnya aku nyempetin lagi untuk buat review dari The BrowGal. Setelah kemarin aku review produk The BrowGal yang The Convertible Brow, sekarang aku mau review brow brush nya. Karena The Convertible Brow ga dilengkapi dengan brush. So, aku akan mulai reviewnya ya.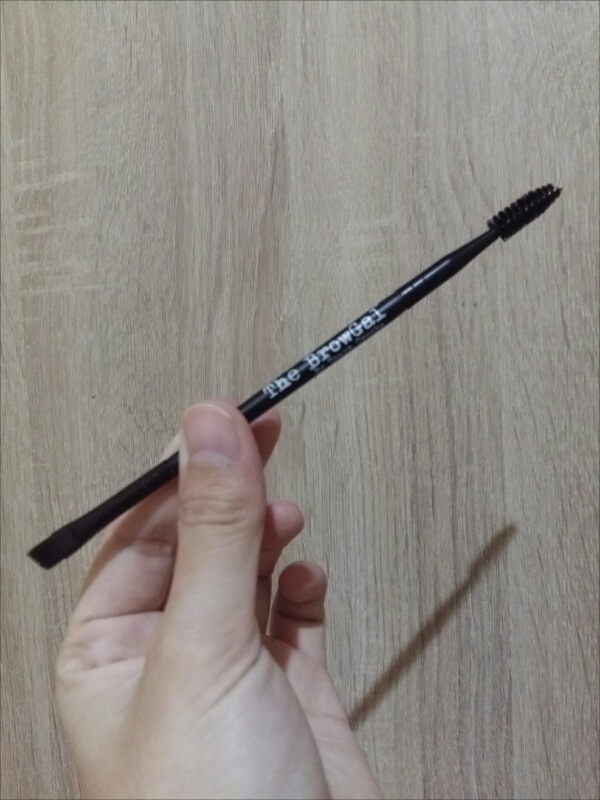 Aku bahas packagingnya dulu dari brow brush ini. Brow brush ini memiliki kemasan box berwarna hitam dengan nama brand di box nya, kurang lebih sama dengan box The Convertible Brow dengan kemasan full hitam. Brow brush nya sendiri sangat kokoh dan ga terlalu kecil sehingga cukup enak dipakai. Sayangnya, menurut aku brow brush ini ukurannya cukup panjang sehingga lumayan kurang enak kalo mau dibawa untuk touch up. Mungkin karena double ended brush.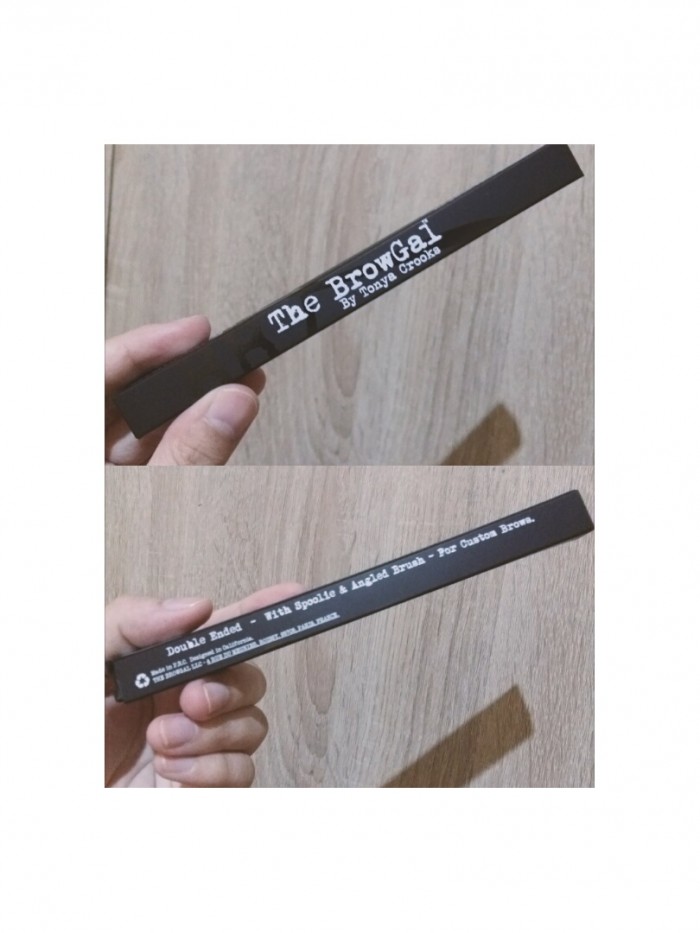 Brow brush dari The BrowGal ini merupakan  double ended brow brush. Terdiri dari spoolie dan angled brush. Brush nya dari bulu sintetis dan menurut aku ukurannya pas banget sehingga mudah diaplikasikan ke alis. Jadi buat yang pemula dalam dunia per'alis'an bisa dengan mudah memakainya. Angled brush nya juga multifungsi ya, karena bisa juga dipakai untuk mengaplikasikan eyeliner. Spoolie nya sendiri bisa menyapukan alis dengan sangat baik dan ga buat eyebrow powdernya menghilang setelah disapukan. Spoolienya juga kokoh dan kuat. karena aku paling sering menggunakan spoolie untuk makeup sehari-hari, aku ngerasain banget hasilnya yang memuaskan. Sejauh ini untuk kemasan dan hasilnya, aku puas terutama brow brush ini multifungsi. Baik untuk penggunaan dry maupun wet, mudah banget di aplikasikan dan memuaskan.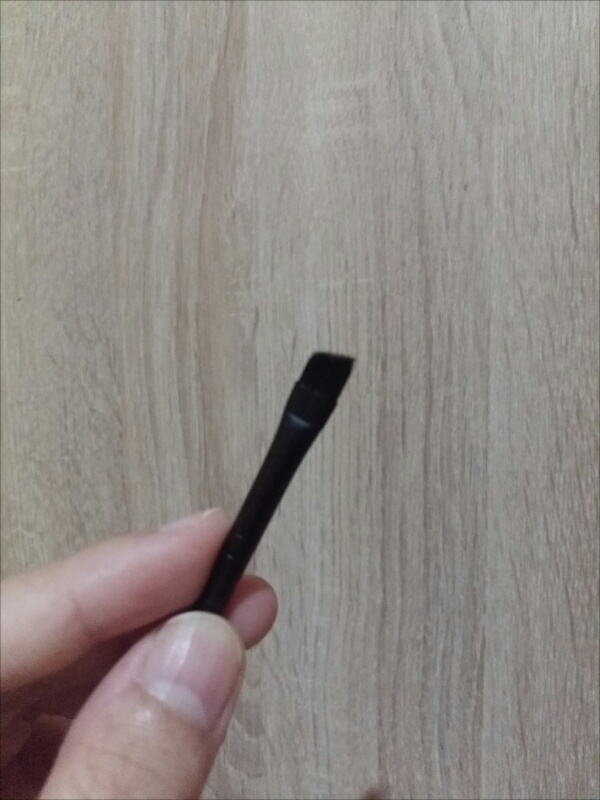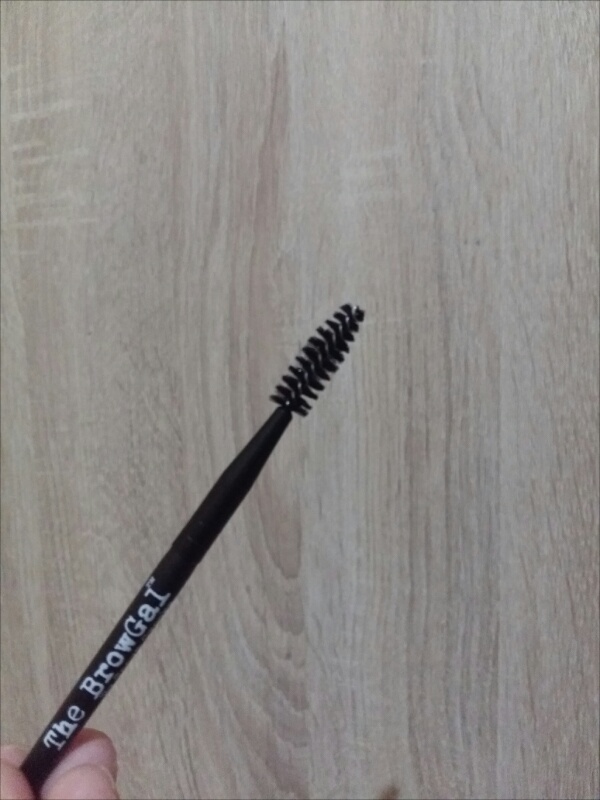 Sejauh ini, aku ngerasain kelebihan dari brow brush ini ada pada angled brush yang multifungsi dan mudah diaplikasikan untuk pemula sekalipun. Mudah juga dipakai baik pemakaian dry maupun wet. Spoolie nya juga kokoh dan berguna banget untuk dipakai sehari-hari. Kekurangannya menurut aku karena ukurannya yang terlalu panjang. Kalau ukurannya bisa lebih pendek sedikit lagi menurut aku cukup enak untuk dibawa-bawa terutama untuk touch up, dan juga aku lebih memilih eyebrow dengan brush nya dalam satu kemasan tidak terpisah seperti ini.
Brow Brush dari The BrowGal by Tonya Crooks ini bisa didapatkan secara online. Untuk ukuran brow brush menurut aku harganya cukup mahal, bisa didapatkan dengan harga Rp 195.000, hasilnya cukup memuaskan sih dan gasalah untuk punya brow brush ini karena multifungsi.
Sekian review dari aku, semoga bermanfaat.
Product price: IDR 195.000
Tampil Cantik
Average rating:
0 reviews
Packaging rating

Product rating

Price rating

Summary

Repurchase? No, mau coba brow brush lain