Hey guys, today I'll give you a review about a blush pallete that have from city color (yep, another city color product).
This is kind of okay product for me since its not really staple for me, and I don't see myself reach out to this pallete daily, I reach out for it once in a while though.
Lets start from the packaging. Packagingnya lumayan bulky dan tapi sekaligus sleek. Di packagingnya gak ada cermin dan brush. Its not a problem since I won't use them anyway. Warna packagingnya hitam glossy dengan nama produk di depannya. Basic pallete sih sebenernya.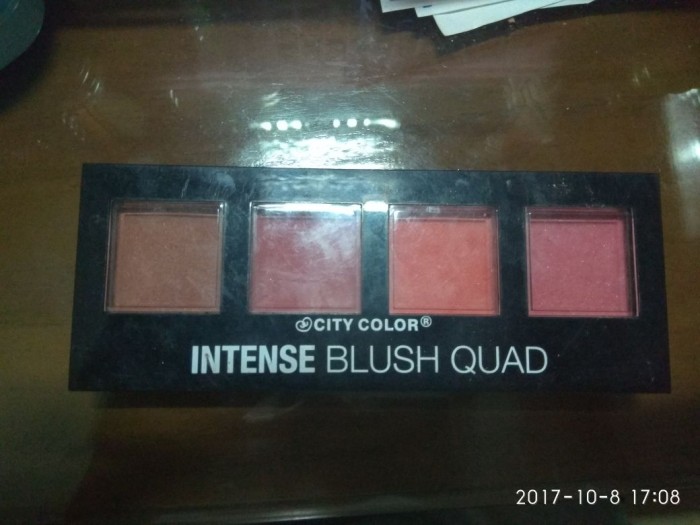 Di dalamnya ada 4 shade, yang pertama warna coklat yang undertonenya peach, dan ini shadenya shimmery. If you guys search for shimmery blush that you need for an event or something, you need to get this pallete. Cause 3 out of 4 shades has shimmers in it. Well, actually all of them contains shimmer but one of them has the least shimmer. Warna kedua soft red(?) sorry guys I cant describe colors-_- and this one has least shimmers, but it still has a few of 'em. This one shades I reach the most, just because it is almost matte, so that I can use it daily. Yang ketiga warnanya peach with a lot of shimmer in it. Dan yang aku noticed adalah shade ini yang paling patchy dari yang lain, pa di swatch I have a real hard time to get the color that vibrant, dan itupun gak terlalu vibrant sebenernya. Dan warna keempat neon pink with shimmers dan warnanya cantik banget sih menurutku, sayangnya warna ini gak mate, jadi aku gak bias pakai sehari-hari karna akan terlalu too much.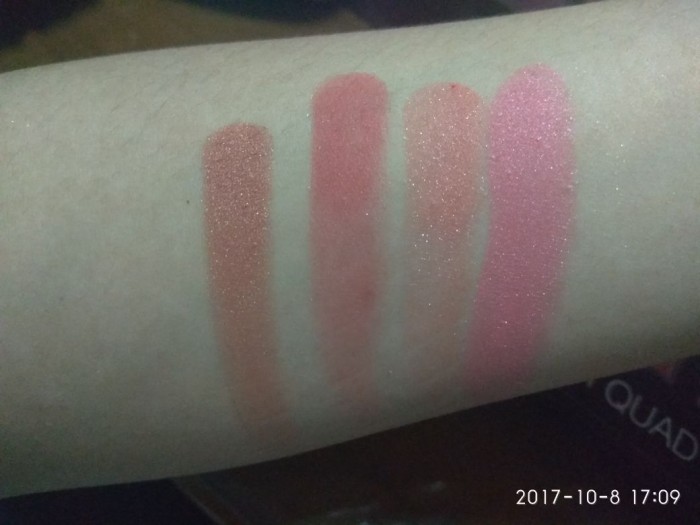 Overall, pigmentasi produk ini lumayan bagus sih menurutku, sayangnya dengan shimmer aku gak bias pakai ini sehari-hari. Walaupun blush ini bagus banget untuk event atau kondangan look, aku tetep gak bias pakai blush ini sering-sering because I love my matte blush. Dan ketahanan aku bias bilang lumayan dan dia bias stay seharian kalau base makeup yang kamu pakai tepat untuk tipe kulit kamu. Even if this product cant be a staple in my make up routine, for the price I cant really complain though.
Product price: IDR 110.000
Tampil Cantik
Average rating:
0 reviews
Packaging rating

Product rating

Price rating