Pastinya yoga sudah tidak asing lagi dong buat kita semua. Selain mengencangkan tubuh kita, ia juga dapat membantu kita terlihat berkeringat dengan cantik. Tetapi apakah kamu sudah pernah mendengar soal yoga untuk wajah?
Berikut gerakan – gerakan yoga untuk wajah kamu sehingga ia juga terlihat kencang dan menunda tanda – tanda penuaan.

The V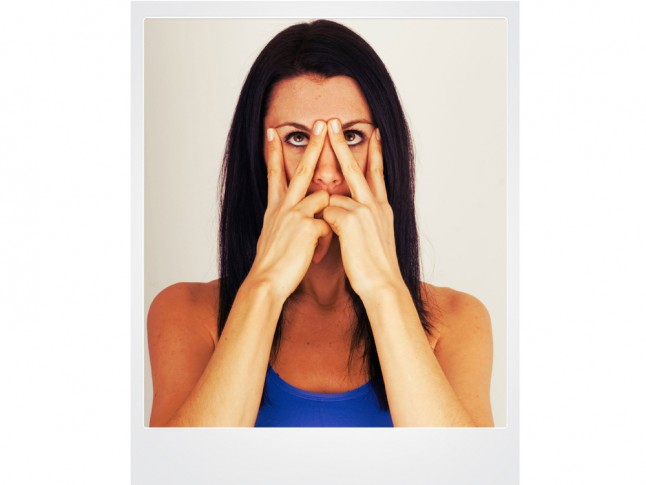 Step 1: Tekan jari tengah kamu di tengah alis, lalu dengan jari telnujuk kamu, beri tekanan di sisi luar alismu.
 Step 2: Lihat langit – langit, lalu pcingkan matamu.
Step 3: Ulangi hingga 6 kali lalu selesaikan dengan menutup matamu selama 10 detik.
The Smile Smoother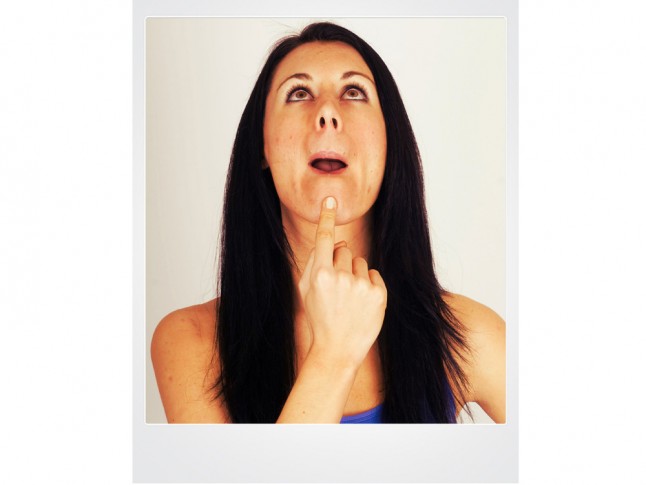 Step 1: Buat bentuk huruf O tanpa memperlihatkan gigimu.
Step 2: Lalu senyumlah sambil tetap menutupi gigimu.
Step 3: Kemudian, tetap tersenyum sambil menaruh jari telunjukmu di dagu. Lalu gerakkan rahangmu keatas dan kebawah dan ulangi dua kali lagi.
Smooth The Brow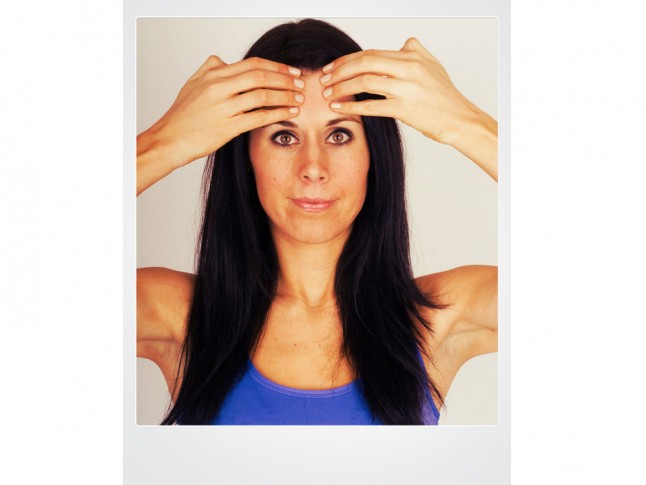 Step 1: Taruh kedua tangan di dahimu dengan jari menghadapnya.
Step 2: Perlahan pijat dahimu sambil memberinya sedikit tekanan.
Step 3: Relax dan ulangi 10 kali.
The Flirty Eyes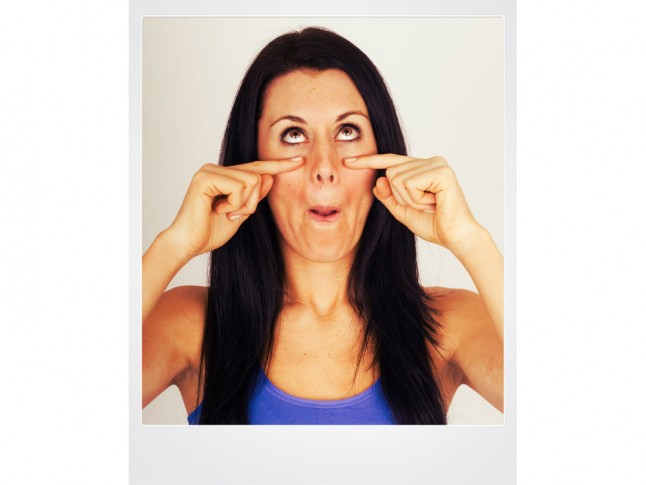 Step 1:Taruh jari telunjukmu di setiap mata, menunjuk kea rah hidungmu.
Step 2: Sembunyikan gigimu dengan menutupinya menggunakan bibir kamu dan usahakan agar jaraknya jauh tehadap satu sama lainnya.
Step 3: Tahan pose ini selama 30 detik sambil melihat ke langit – langit.
The Giraffe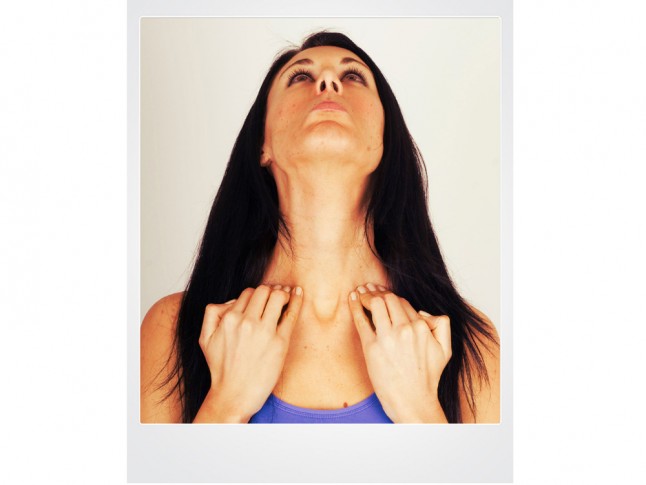 Step 1:Lihat ke depan, dan tauh ujung jari di bawah lehermu dan perlahan pijat dengan kepala mendongak ke langit – langit.
Step 2: Tundukkan kepalamu dan kemudian ulangi lagi.
Step 3: Tahan gerakan ini selama 4 tarikan nafas yang dalam.