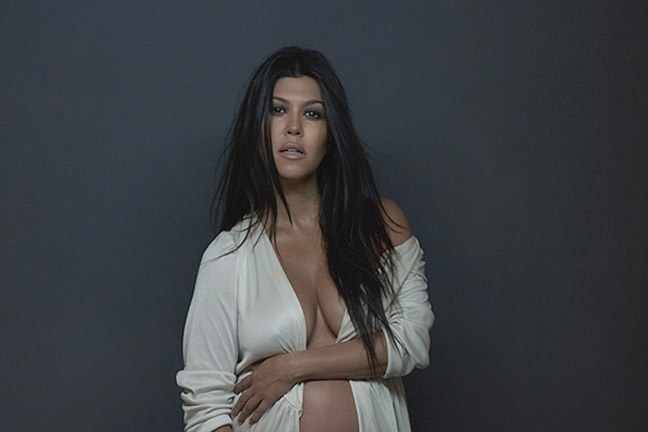 Terlepas dari jenis kelamin, setiap penonton "Keeping Up With the Kardashian" akan ikut merasakan rasanya menjadi Kourtney Kardashian ketika melahirkan anaknya, Penelope. Sekarang di umur 9 bulan dengan anak ketiga, Kourtney tampil telanjang untuk majalah DuJour. Kourt gushed about her naked pregnant body to Dujour:
"Buat aku, telanjang bukan hal yang harus ditakuti. Aku tidak malu dengan tubuhku. Aku malah terlihat paling bagus ketika hamil."
Kourtney juga berbicara mengenai photoshoot ini tentang dirinya yang bugil di majalah ini. "Ini adalah sesuatu yang aku lakukan untuk diriku sendiri untuk mengambil satu moment di hidupku, dan foto – foto ini cantik menurutku dan aku senang untuk membagikannya. Ini tubuhku dan aku tidak mencoba untuk membuat orang lain terkesan atau terlihat sexy."
Khloe? Kendall? Rob? Kemungkinan setelah ini kita akan melihat lebih banyak member keluarga ini telanjang.